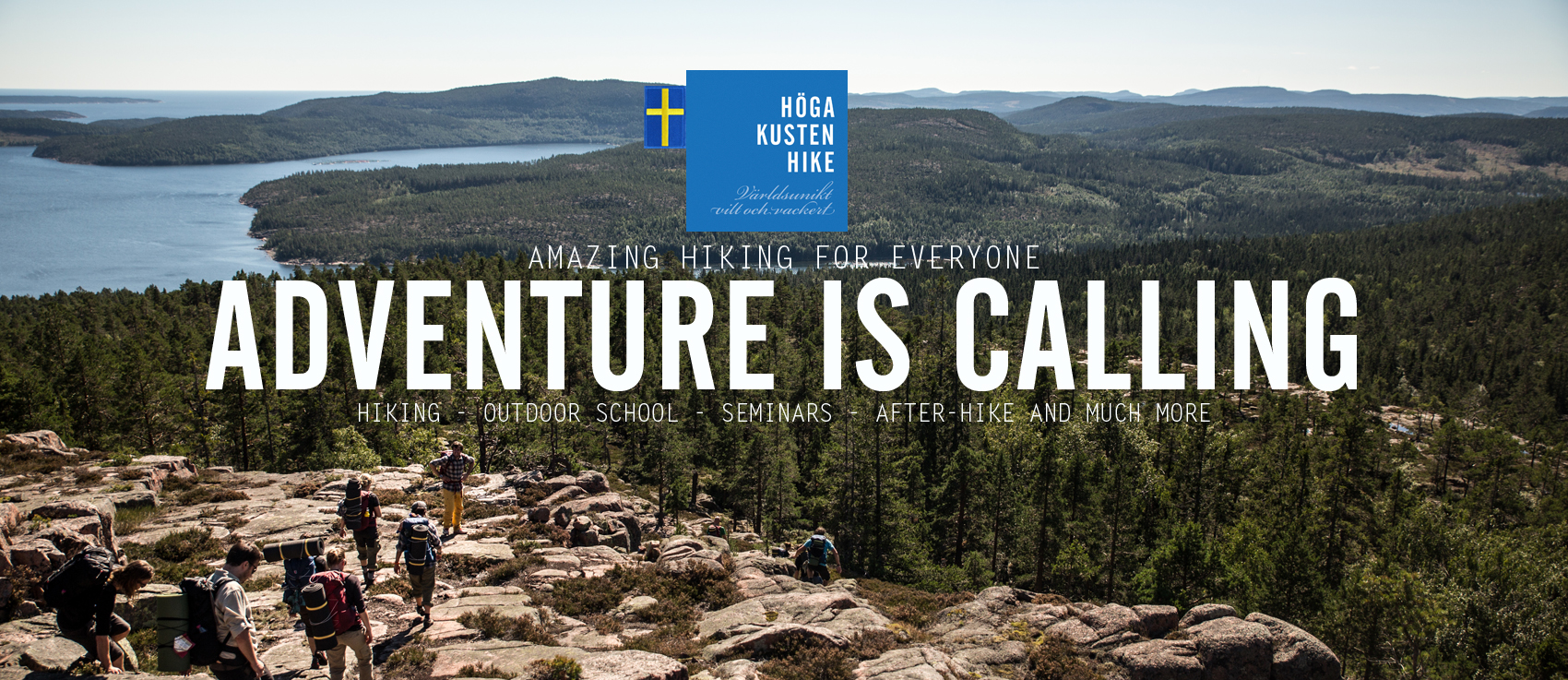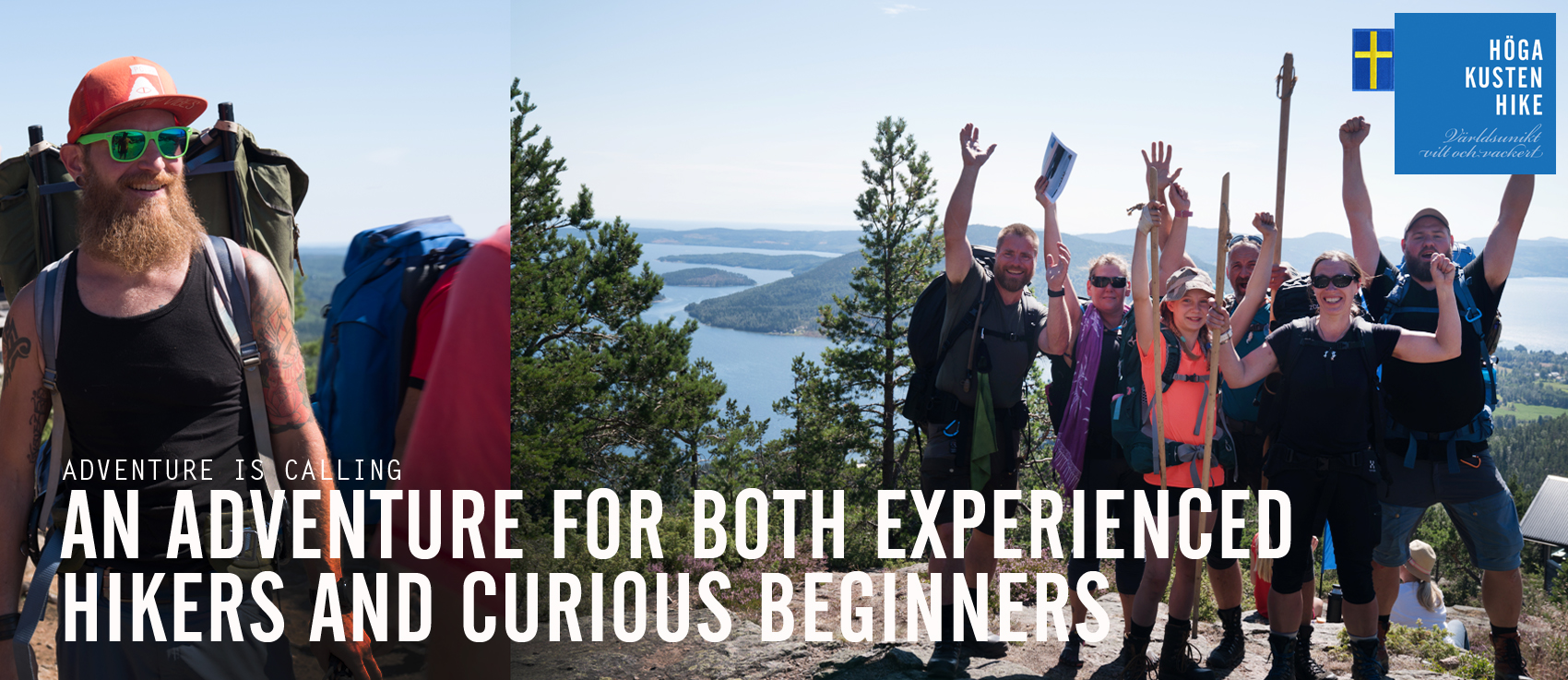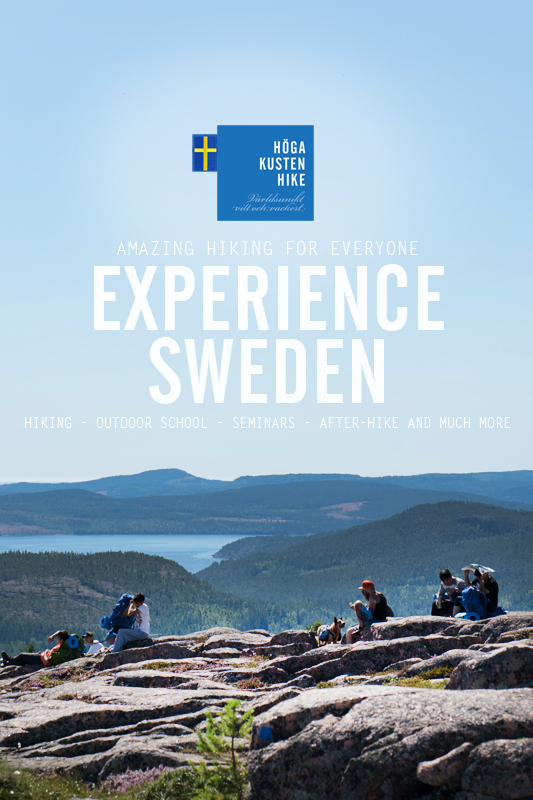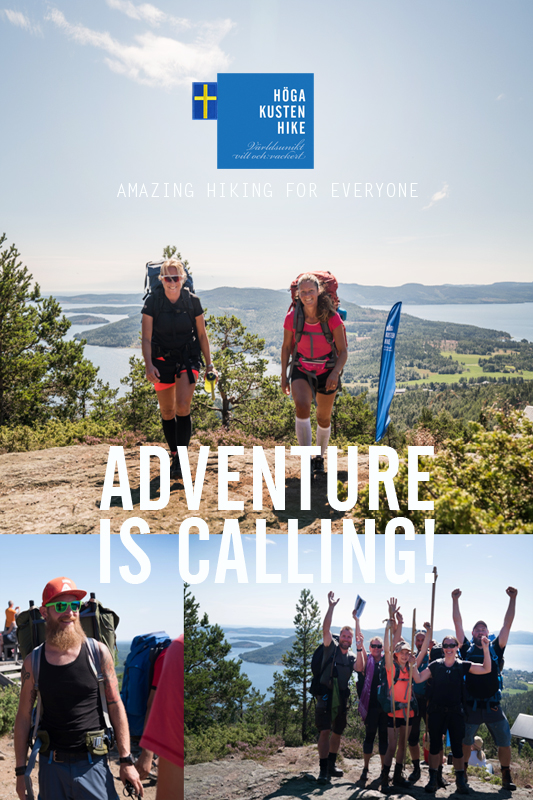 THE HIGH COAST HIKE
HÖGA KUSTEN HIKE 2018 takes place 19-21 July 2018
REGISTRATION: Opens december 2017. More info to come. 
Isn´t it time for that big adventure? Something exciting, magnificent views and that sence of total freedom. To just get your boots on and hike into the wild.
– Well, welcome to Sweden and the High Coast Hike!
The High Coast Hike is Europes second largest hiking adventure It takes place in the area that has been voted Swedens most beautiful nature – High Coast of Sweden. During three days you will experience an area of unreal beauty as you hike through the highlights of this World Heritage Site.
COME YOURSELF OR BRING YOUR FRIENDS
Come yourself and join hikers from all over the world. Or gather your friends or family and set out on the adventure you have always been talking about. It is really easy to join, from Stockholm there are direct busses >>
YOU DO NOT NEED TO BE EXPERIENCED – BUT COME PREPARED
You hike in your own pace and carry your own equipment and tent between the checkpoints. The hike is suitable for both experienced hikers and curious beginners since you can choose between various routes. But you need to come prepared.
ADVENTURE AND A LOT OF FUN!
At night we gather at the shared nightcamps and listen to seminars and workshops by some of the worlds leading outdoor brands. Or simply just hang out by a wild beach or in the woods. After the hike we celebrate our accomplishment at the After-Hike in FriluftsByn, Swedens hub for outdoor people.
Adventure is calling! Make 2018 a year to remember.
– Welcome to Swedens most beautiful nature and an amazing hiking festival with participants from all over the world.
WHEN: 19th-21st of July 2018
(Most people arrive the 18:e and stay to the 22:nd)
Registration opens December 2017. More info to come.
WHERE: FriluftsByn, Skuleberget. High Coast of Sweden. (Check it out on Google Maps) It is really easy to get here. Buses depart from Stockholm/Arlanda Airport. How to get here >>
WHAT IS INCLUDED:  Bus transports from FriluftsByn, seven meals of freeze dried food, Hiker T-Shirt, one 250 gr gas canister, outdoor school, seminars, after-hike and a great atmosphere.
ADULT: 195 Euro
UNDER 18 years: 110 Euro
REGISTRATION: Sign up today! >>
PÅ SVENSKA: Höga Kusten Hike >>