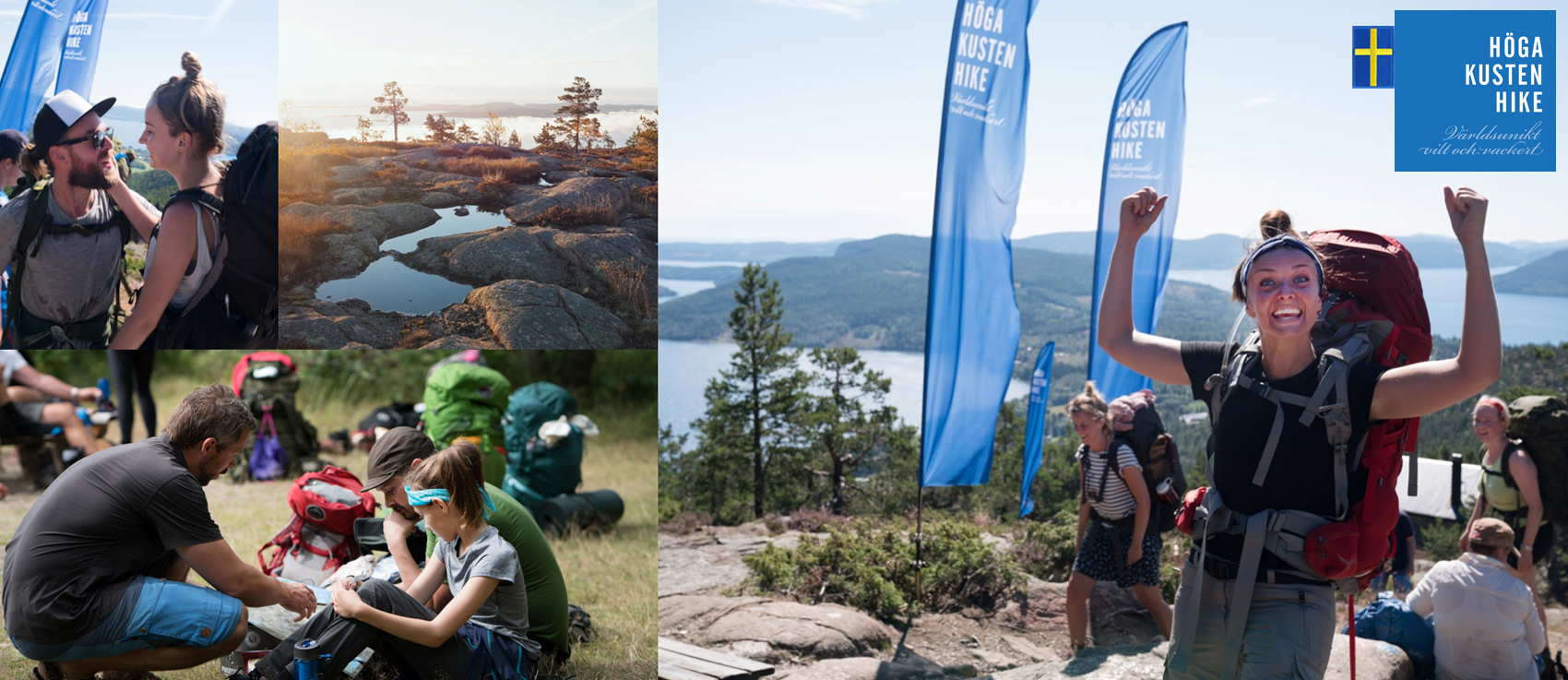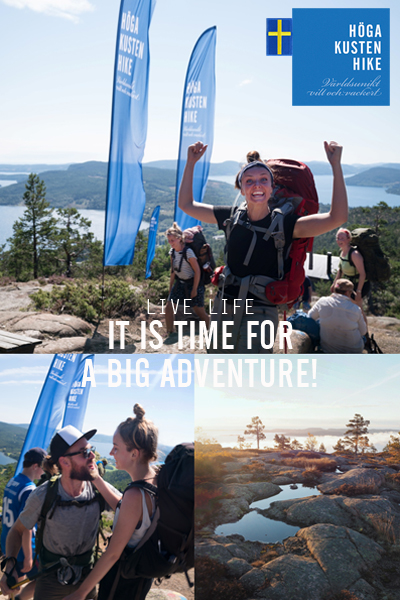 REGISTRATION – THE HIGH COAST HIKE
THE HIGH COAST HIKE 2018 takes place 1-3 August 2019
REGISTRATION: Opens at 15:00 the 27th of January 2019. 
Before you register, just make sure you understand what you sign up for by reading:
– Rules and Safety of High Coast Hike >>

How to get here: It is super-easy to come to FriluftsByn and the High Coast Hike. Getting here >>
Check-in: You can check in Wednesday 16:00 – 22:00 and Thursday 07:00 – 08:30.
Busses to start: When you have checked in we travel together in busses to the start. Busses leave FriluftsByn Thursdag at 08:00 and 08:30. Family hiking bus depart at 09:30.
Finish: You will be back in FriluftsByn with memories for life on Saturday at around 16:00. Then the After-Hike start. Most people stay to Sunday and you can pitch your tent for free in FriluftsByn Saturday – Sunday.
Adventure is calling. Let´s go
REGISTER HERE >>
WHEN: 1 – 3 of August 2019
(Most people arrive the 31:st of July and stay to the 4:th of August)
Registration opens at 15:00 the 26th of October 2018.
WHERE: FriluftsByn, Skuleberget. High Coast of Sweden. (Check it out on Google Maps) It is really easy to get here. Buses depart from Stockholm/Arlanda Airport. How to get here >>
WHAT IS INCLUDED:  Bus transports from FriluftsByn, seven meals of freeze dried food, Hiker T-Shirt, one 250 gr gas canister, outdoor school, seminars, after-hike and a great atmosphere. Free camping Saturday – Sunday.
ADULT: 195 Euro
UNDER 18 years: 110 Euro
Do not miss the videos from the High Coast Hike 2013, 2014, 2015, 2016, 2017 and 2018
Photos and Videos >>
Soon we will update with information for you who plan to join the hike kids.
A lot of hikers come by themselves and set out with new friends. We will soon add more information.
During three days you will hike through the High Coast of Sweden, voted Swedens most beautiful nature. Experience a unique mix of coastal mountains, deep forests and a shimmering coastline.
During the High Coast Hike you can take part in outdoor schools and seminars. You also have the possibility to meet the people behind some of Swedens most popular outdoor companies.
Outdoor schools and seminars >>
The High Coast Hike gathers houndreds of likeminded people. We gather and chill by the nightcamps, hang out by the campfires in FriluftsByn and celebrate our achievements at the After-Hike on Saturday night.