"We have put together what we believe is the very best hike in the world heritage. Each day you can chose between the regular route and the little shorter route."
Jerry, FriluftsByn
"It is easy to find new hikeing buddies on this adventure, but if you prefer to hike by yourself that will be possible too as the route streaches far. A combination of the two is what I would recommend

."
Eva, Woolpower
"It's so much fun knowing that you are part of a group with the same goal. Both during the breaks along the route and in the evenings in the night camp there is such fun and friendly atmosphere. But I also really like that you can adjust the hike after your own preferences."
Sandra Nilsson, Stockholm
The first High Coast Hike gives you a chance to experience one of Swedens most beautiful areas and the highlights of the World Heritage Site. You will hike among magnificent coastal mountains, a shimmering coastline and deep forests together with likeminded people from all over the world.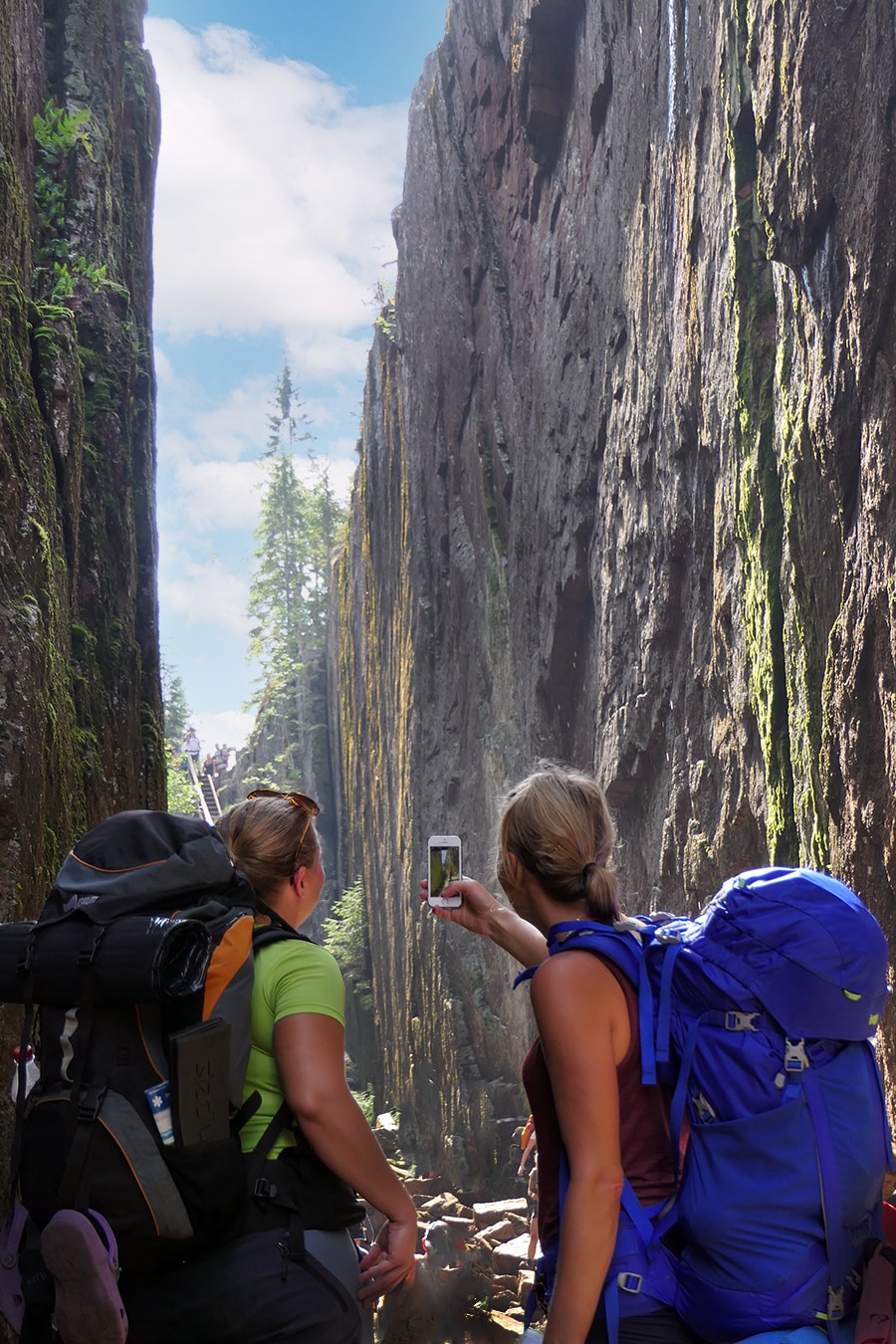 Experience the magnificent nature of the High Coast of Sweden. This hike takes you to the very best highlights.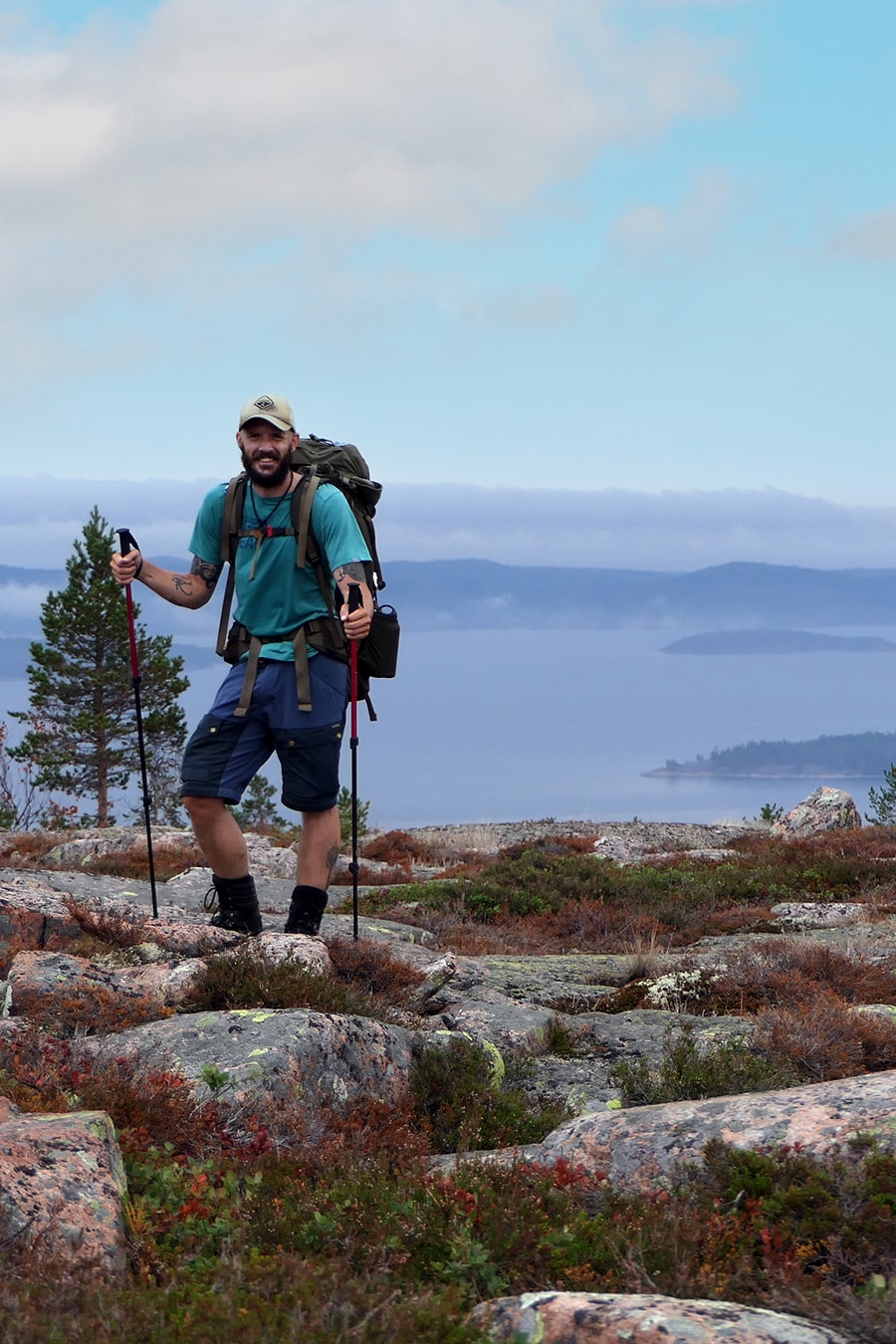 You hike in your own pace. Expect around 6-8 hours of hiking each day. This means you have generously with time to breaks and just soak in the views.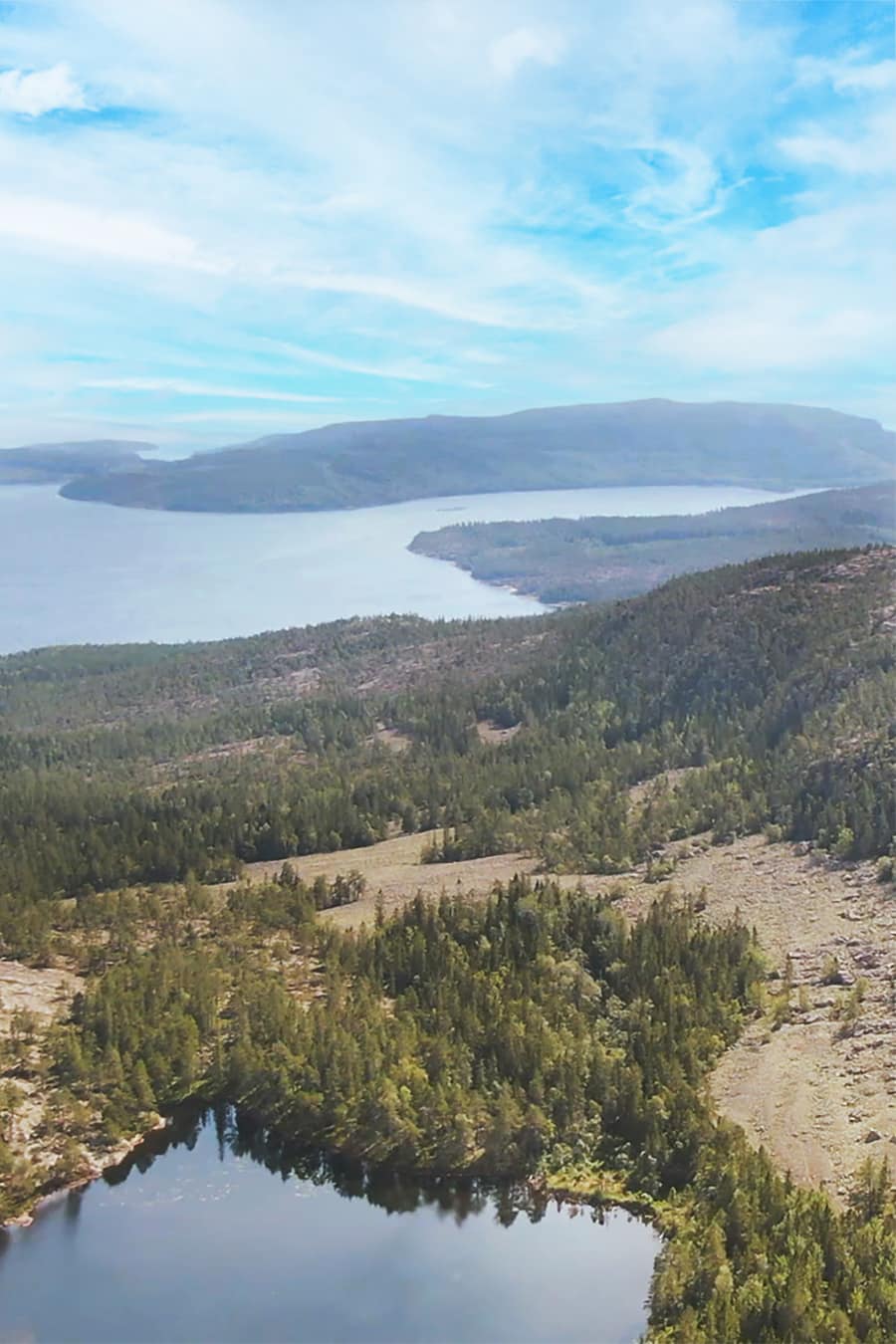 Grand mountains, far streached views, and spellbinding forests. The High Coast of Sweden have been votes "Swedens most beautiful nature".
 The Community around the High Coast Hike is something that needs to be experienced. You will meet likeminded people from all over the world.
This will be a great adventure. Make sure you have slept at least one night n your own or your borrowed tent. You also need to be able to boil water on your outdoor stove. In order to prepare your body you should have hiked a few times with your packed backpack so your shoulders, back and knees gets used to the weight.
ABOUT THE HIGH COAST HIKE
Most hikers check in already on Wednesday to join the pre-evening where we go through the map and also give tips on the best spots for breaks, the best views, where to find water and the best spot for a swim.
You can also check in Thursday morning before the buses depart. When you check in you will collect your map and food for the entire hike.
The bust to the start takes about 20 minutes and once you get off there will be guides to help you and you can start hiking in your own pace or with others. Usually there is a mix.
During the hike you will meet plenty of guides who will answer any questions. You hike in your own pace, but it is important that you leave the nightcamps latest at 10:00 in the morning. During the last days we suggest you try to start hiking before 09:00 to have plenty of time to hike up to the top of Mount Skuleberget.
CLASSIC OR PLEASURE?
The first and second day of the hike you can choose between two routes – Classic and Pleasure. Most hikers choose Classic which is the original route while beginners and families with kids often choose Pleasure where you have more time for breaks. 
The nightcamps are the same and you will also meet along the day since the routes join every now and then.  In short Classic head up more mountains while Pleasure have even more time for relaxing and maybe even a nap. In the morning you decide what route to take so you can let your feelings guide you.
If you are an experienced hiker you should by all means choose Classic. If you feel a bit insecure or hike with kids well then we recommend you to take the Pleasure route the first day and then decide day two. 
Regardless of route you need to come prepared since the you will hike with a backpack up mountains.
HOW EXPERIENCED DO I NEED TO BE?
Well this is a tough question. There are always some experienced hikers but plenty are totally beginners who have prepared themselves by hiking before arrival. So in short, you will make it if you get used to your equipment (your own or borrowed) and then go hiking with your packed backpack a few times before arrival. Check out the video below to see what previous hikers have to say.
Wondering if the High Coast Hike is for you? Well check out what other hikers have to say.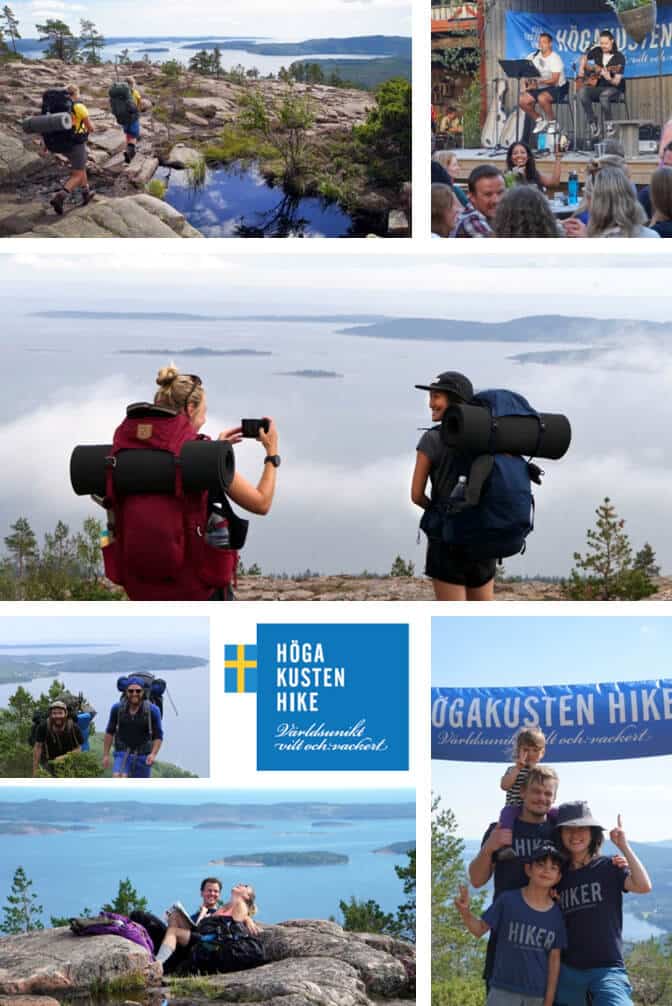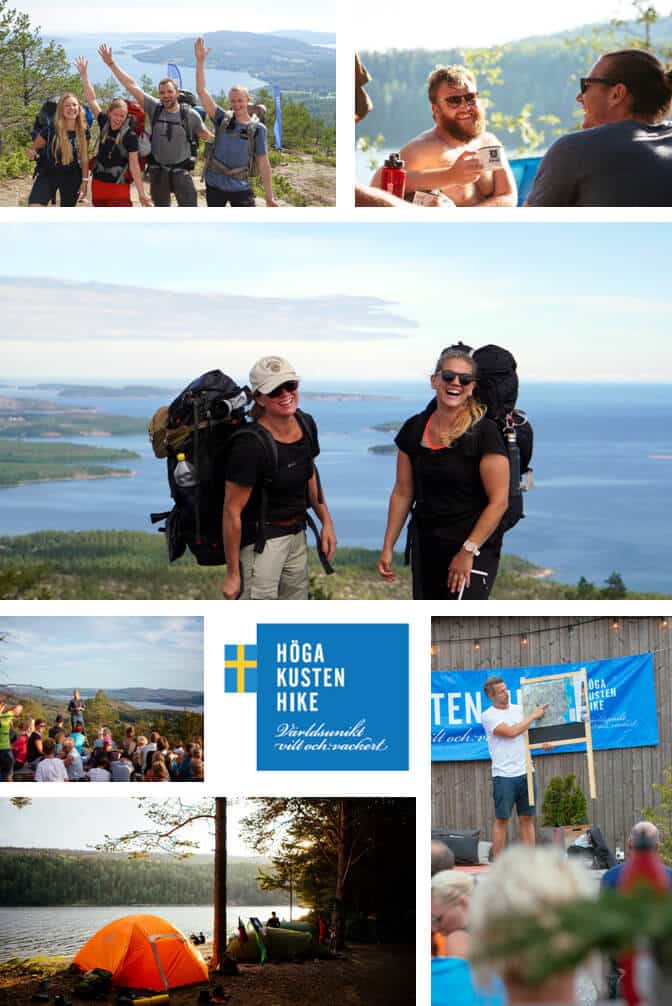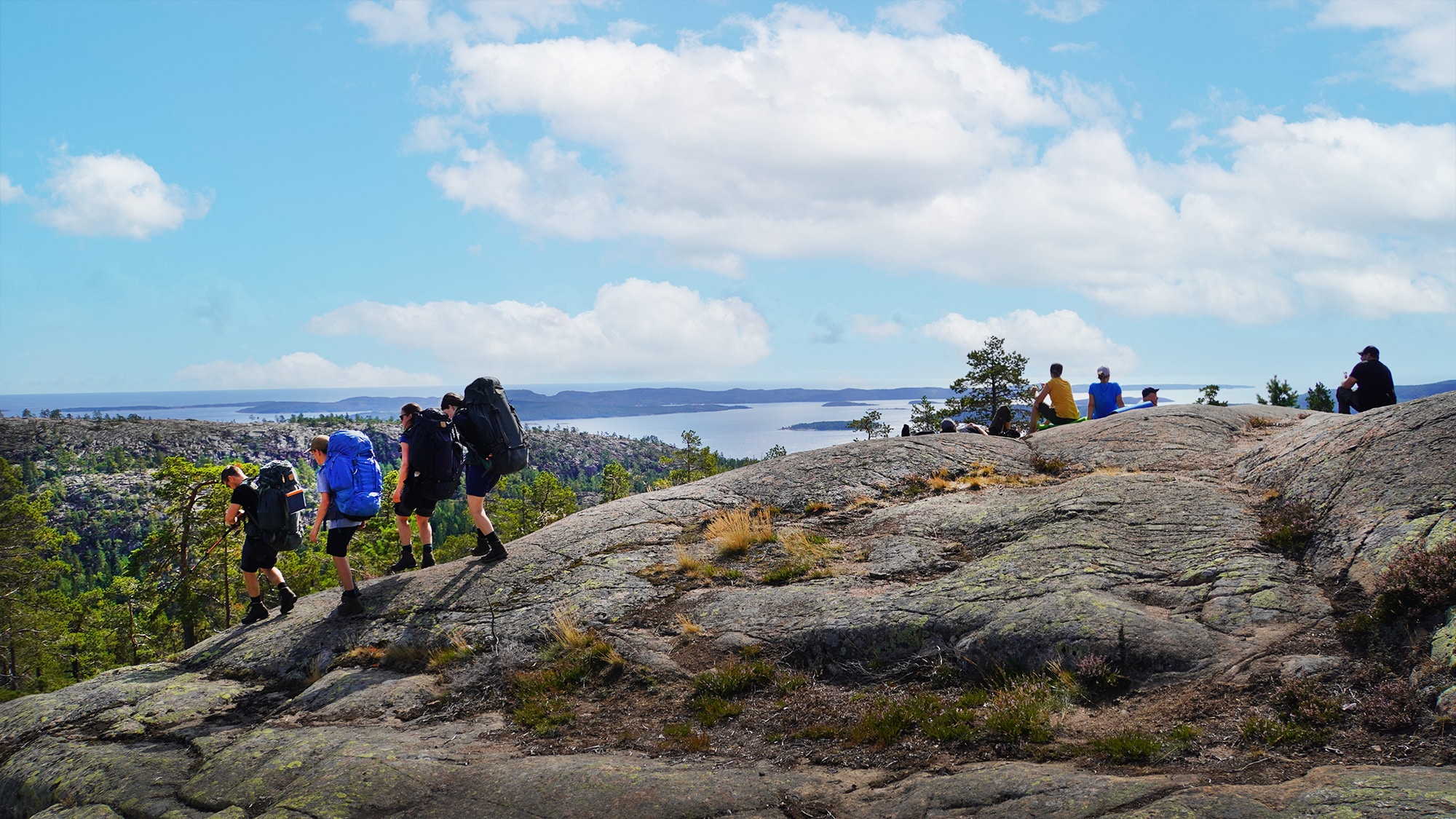 HIGH COAST HIKE
HIKING DAY I
Majestic mountains, canyons and dramatic coastline.
During the first day of the hike Classic and Pleasure will start hiking from different spots but will meet along the trail do enjoy stunning views and nice breaks where you can go for a swim. This is hiking at its best.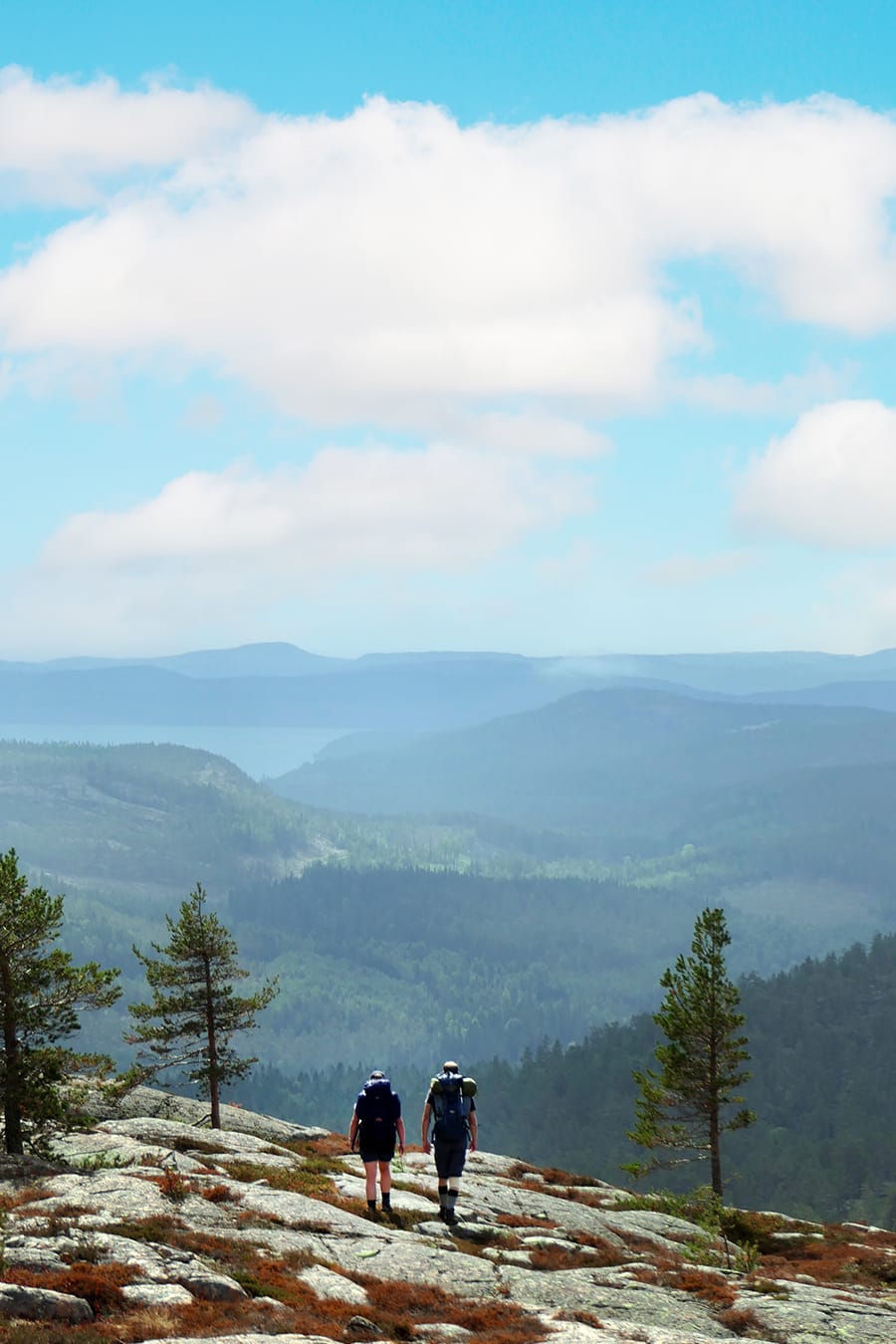 The first day Classic hikers will be taken buy bus to the West entrance of Skuleskogen National Park while Pleasure will be dropped of by the South Entrance. The bus ride from FriluftsByn takes about 20 minutes.
Soon you will experience majestic mountains like Mt Stampberget and Mt Slåttdalsberget as well as the impressive Slåttdalsskrevan Canyon. You can also take a swim in Lake Tärnättvattnet before we gather at the nightcamp by the Tärnättholmarna Peninsula.
Distance:
Classic: 16 km
Pleasure: 8 km
Time: appr 7 hour hike (exl breaks)
Other: Outdoor seminar with Woolpower.
Highlights: Nylandsruten, Skrattabbortjärnen, Mt Stampberget, Mt Slåttdalsberget, Slåttdalsskrevan, Tärnättvattnet, Tärnättholmarna.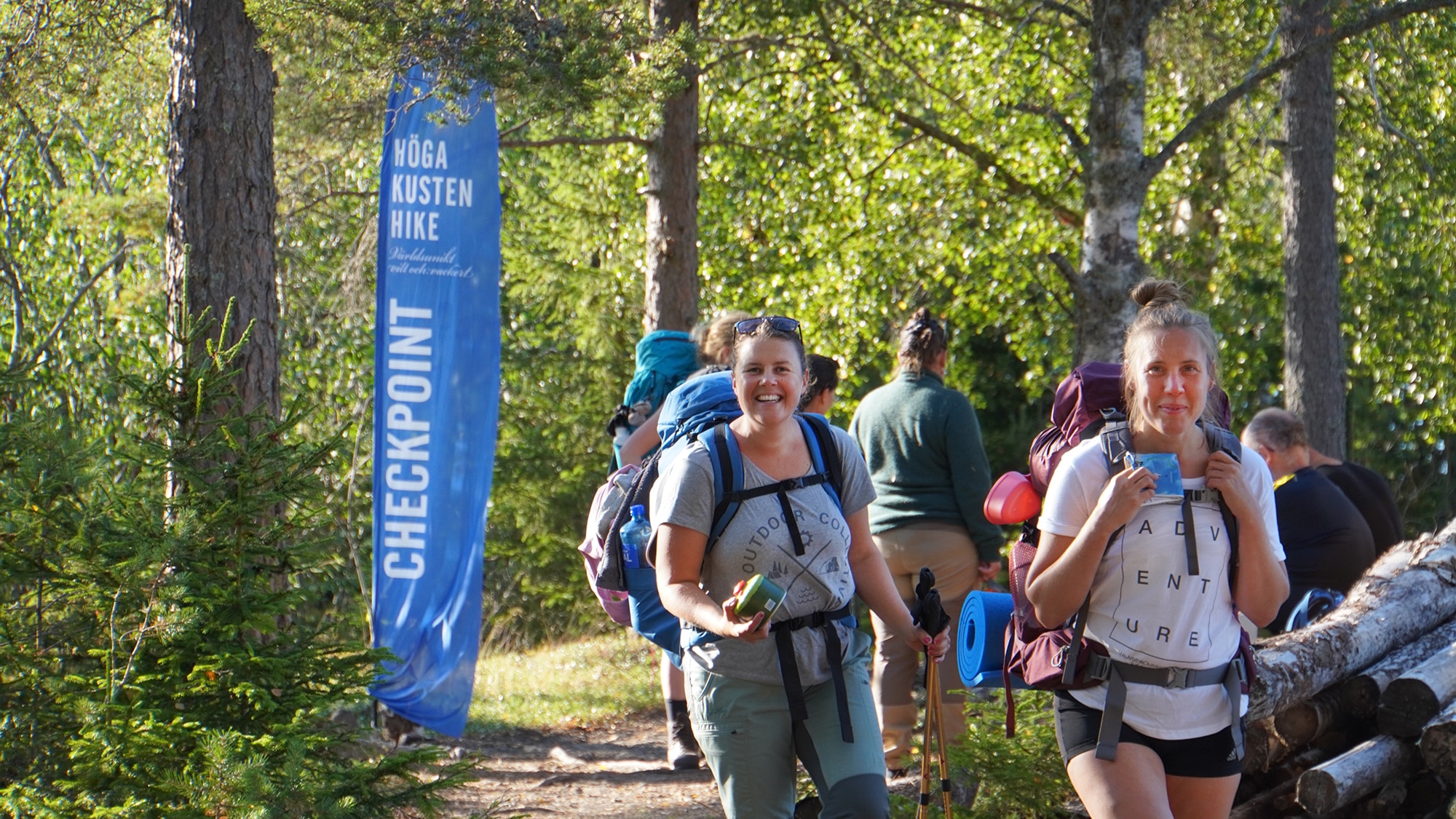 When you reach the night camp you need to check in at the Checkpoint. Then you'll find a great place to pitch your tent for the night. Later you can attended outdoor seminar with Woolpower, take a dip in the ocean, chill by the campfire or take a nap on the cliffs with ocean view.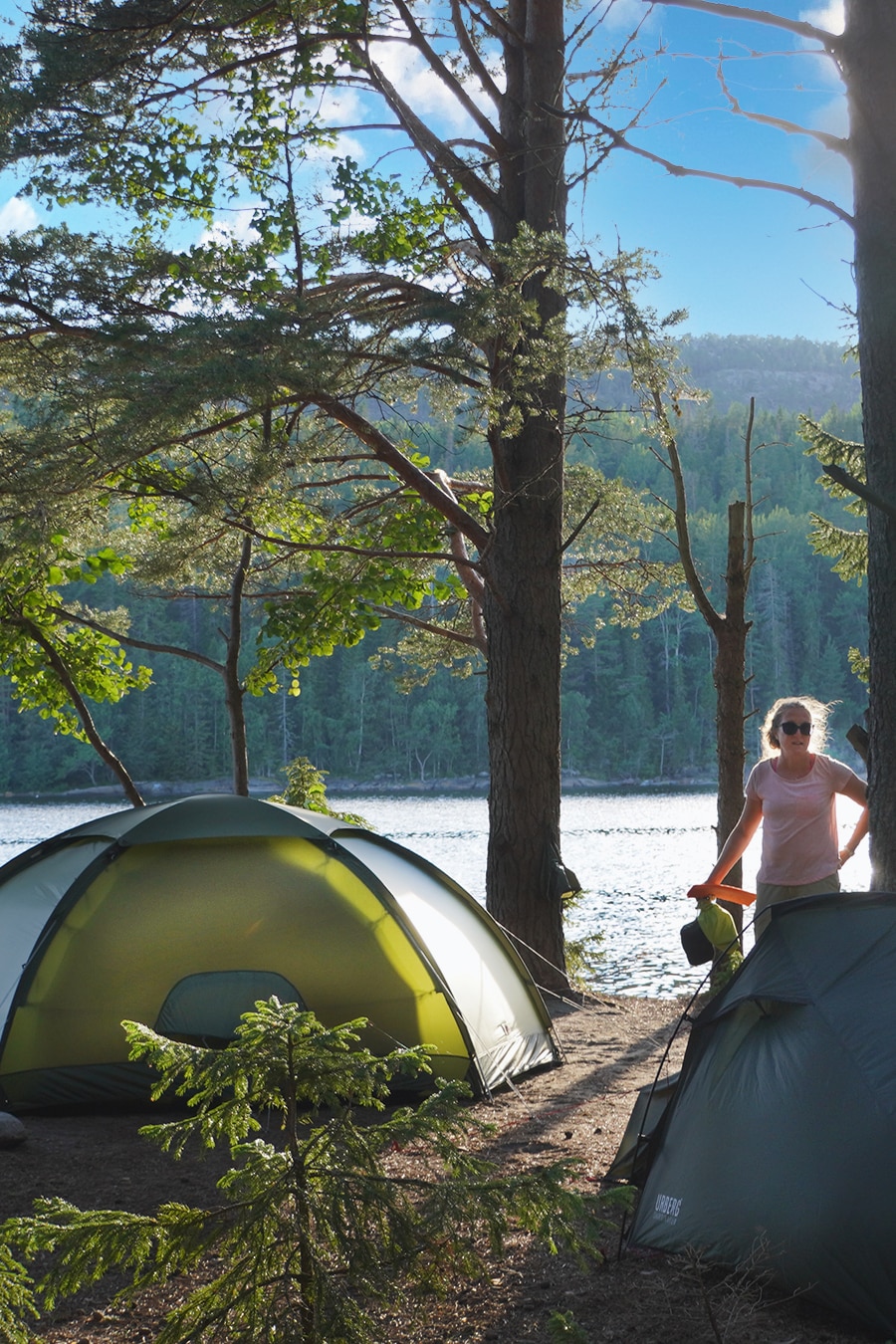 The first night camp is at one of the most beutiful spots in the World Heritage. If you want some tips on how to make the coziest night camp you can check this video out:
– How to get the best nights sleep >>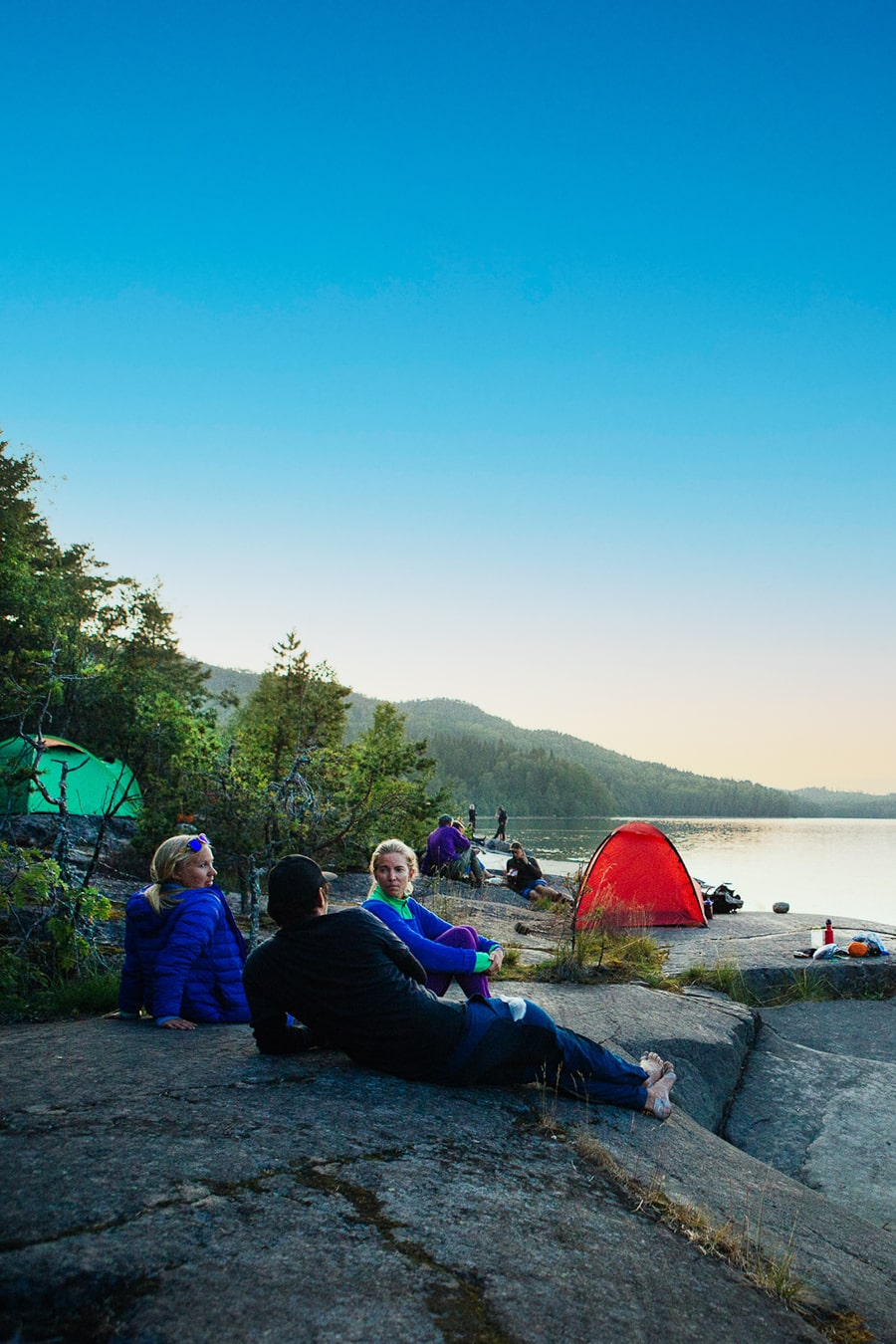 The tent is pitched and the sleeping pad and bag are layed out. Maybe go for a dip in the ocean. Maybe just relax and enjoy your surrounding.
HIGH COAST HIKE
HIKING DAY II
Beaches, deep forests and mountains with amazing views.
We will wake up by the coast and then Classic hikers will set up the first mountain to get more views while Pleasure continue hiking along the coast with plenty of beaches. Both routes lead to the beautiful Kälsviken Bay which is a perfect spot for lunch. Then we continue into the woods and our nightcamp at Dal. In the evening we hike up Mt Gyltberget for more amazing views and a seminar with Naturkompaniet.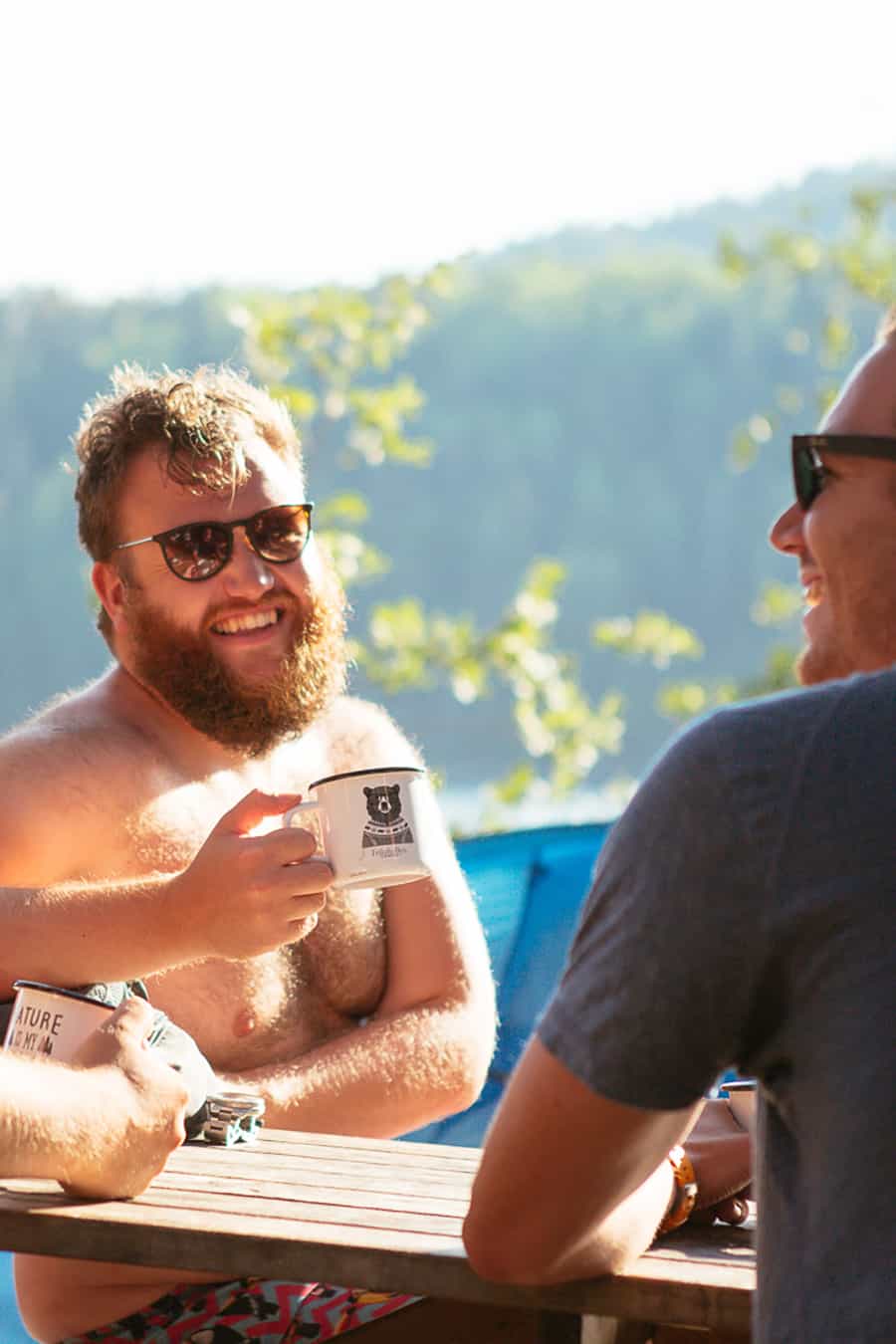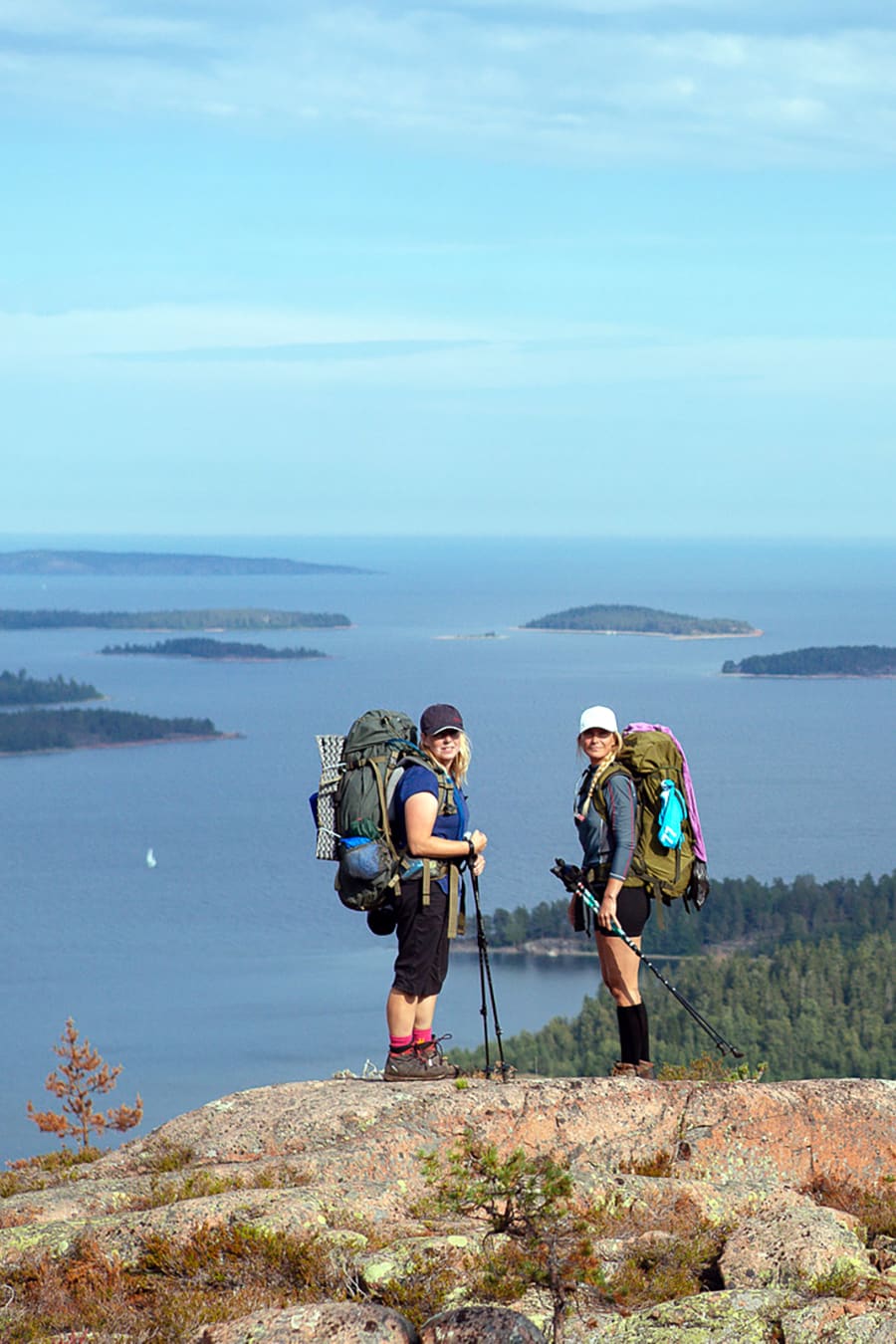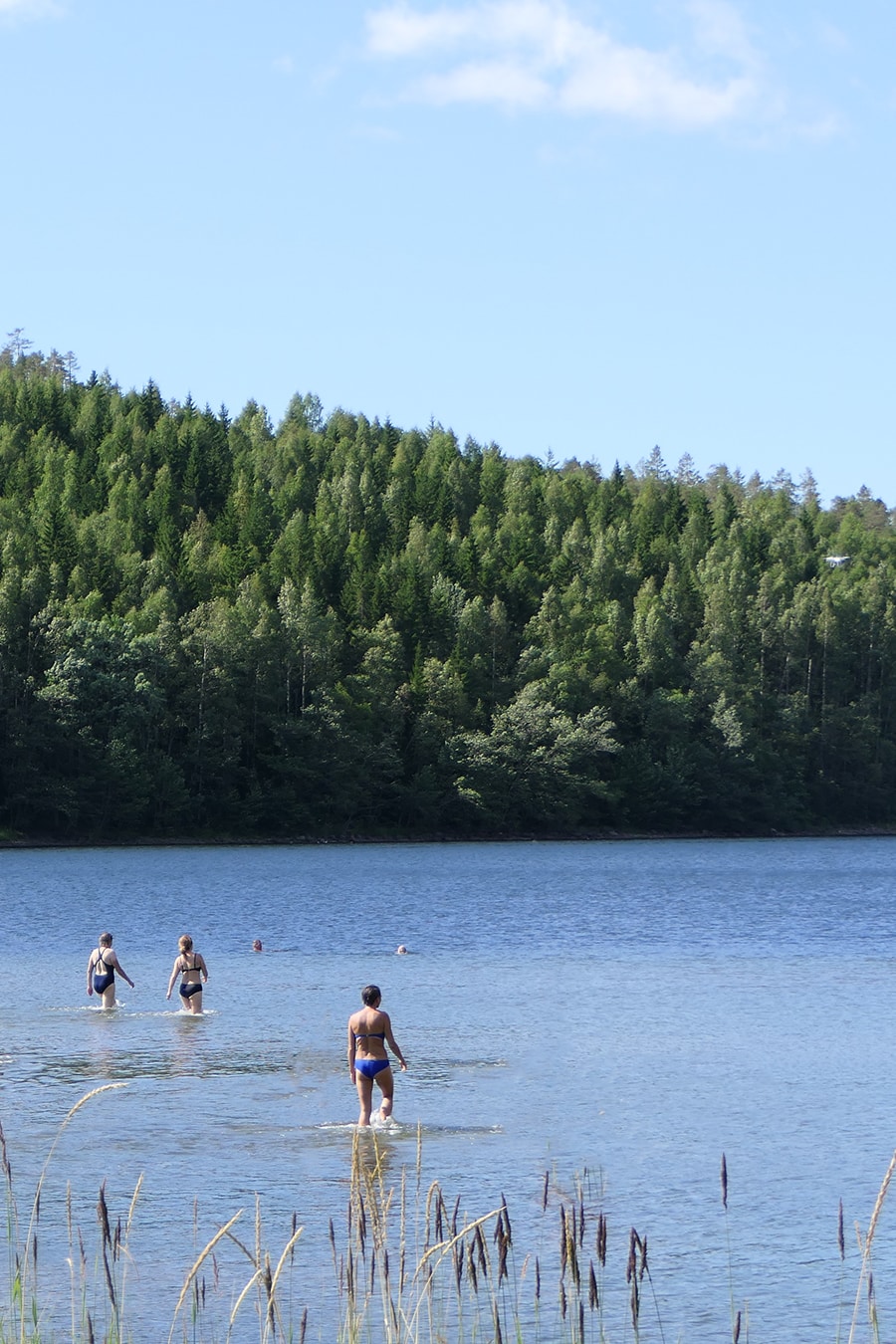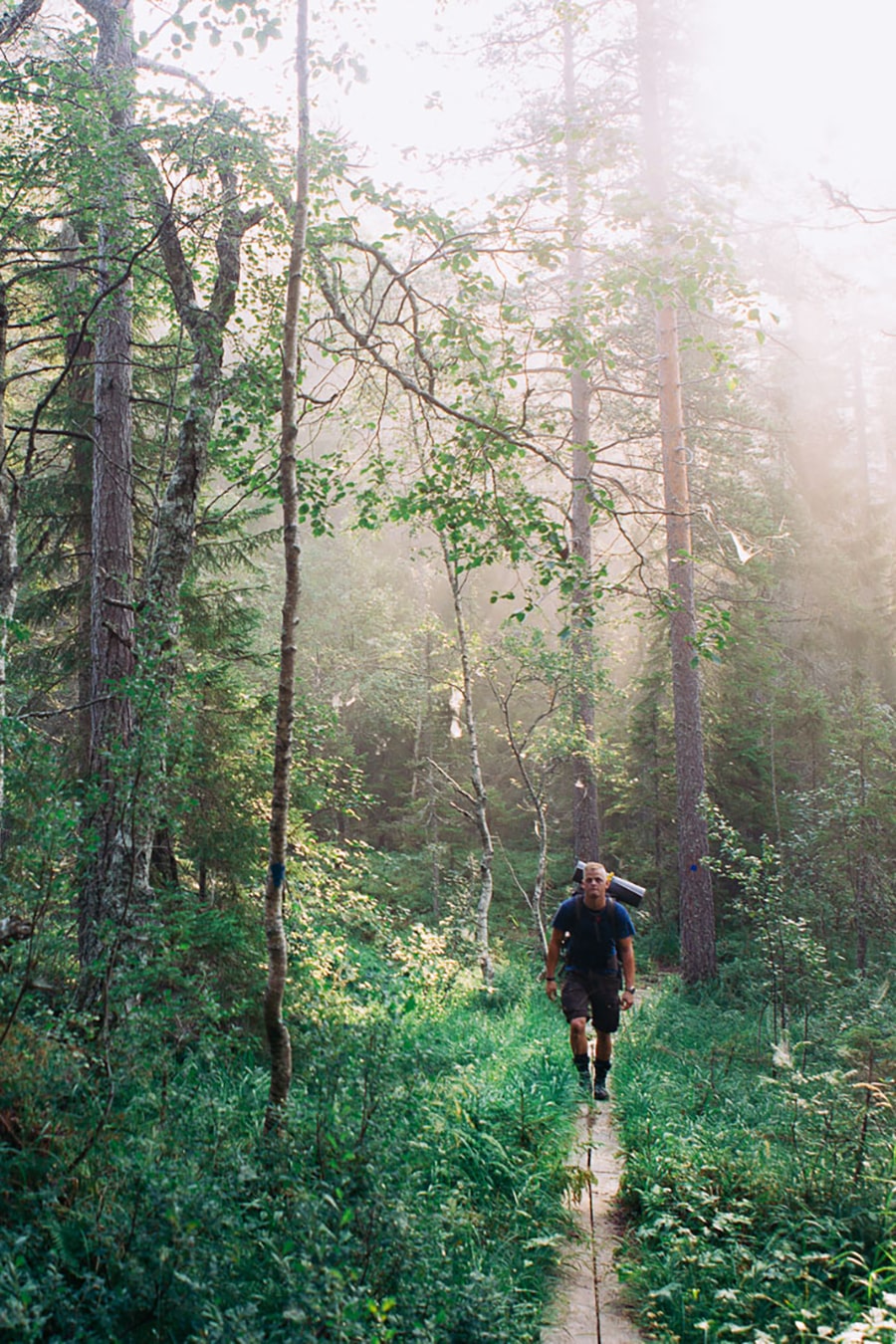 beautifuWe will wake up with the ocean as your neighbour. Most hikers will have fallen asleep around 23:00 and if you start moving at 07:30 in the morning you will have plenty of time to get ready for the day. Most people will start hiking around 09:00 and you have to leave the nightcamp absolutely latest at 10:00 in order to have a nice day.
If you are hiking the Classic route you hike towards "little Slåttdalsskrevan" and Tärnättgrottan. The start here is pretty steep but the reward is that you hike with the night camp and the archipelago of the High Coast as your backdrop. If you are hiking the Pleasure route you will follow the trail along the coastline to the sandy beach at Kälsviken where you join will meet the hikers from the Classic route.
We recommend that you take your lunch break at beautiful Kälsviken before hiking in the forest towards night camp at Dal. When you reached the camp and pitched your tent, head up Mt Gyltberget for outdoor seminar with Naturkompaniet and enjoyt the spectacular views. This day will be amazing.
Distance:
Classic: 13 km
Pleasure: 9 km
Time: Approx 6 hours hiking (exl breaks)
Other: Outdoor seminar with Naturkompaniet
Highlights: Tärnättholmarna, Tärnättgrottan, Kälsviken and Mt. Gyltberget.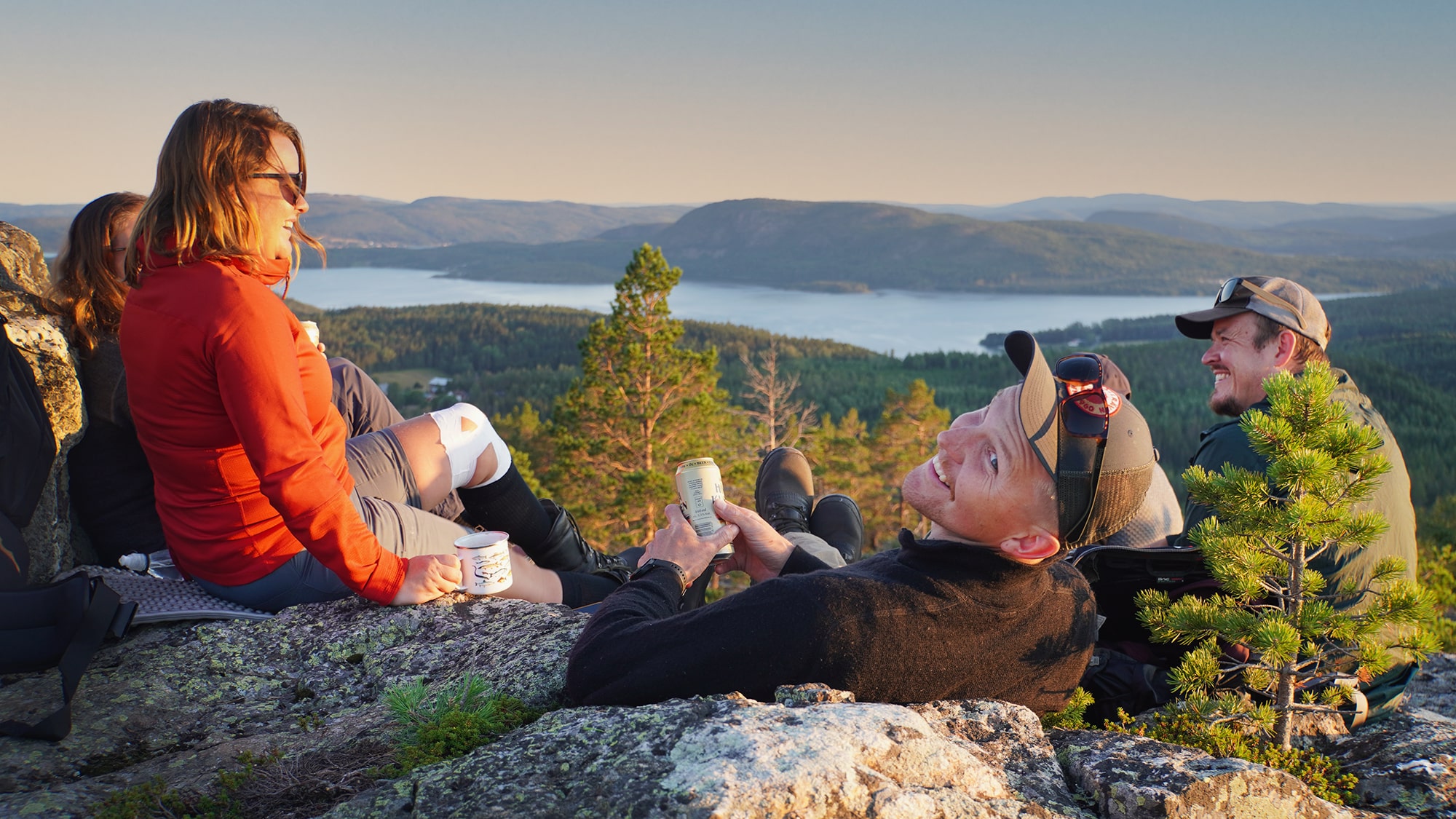 When you reached the night camp day two, pitch your tent and relax a little bit. We will let you know when it is time to hike without your backpack up to the top of Mt Gyltberget and the outdoor seminar hosted by Naturkompaniet.
Our second nightcamp t is located at a wide stretched field in the forest. If you want to wash off you can walk a couple hundred meters to Dalsjöfallet. And seriously, who doesn't want to take a refreshing shower in a cute waterfall?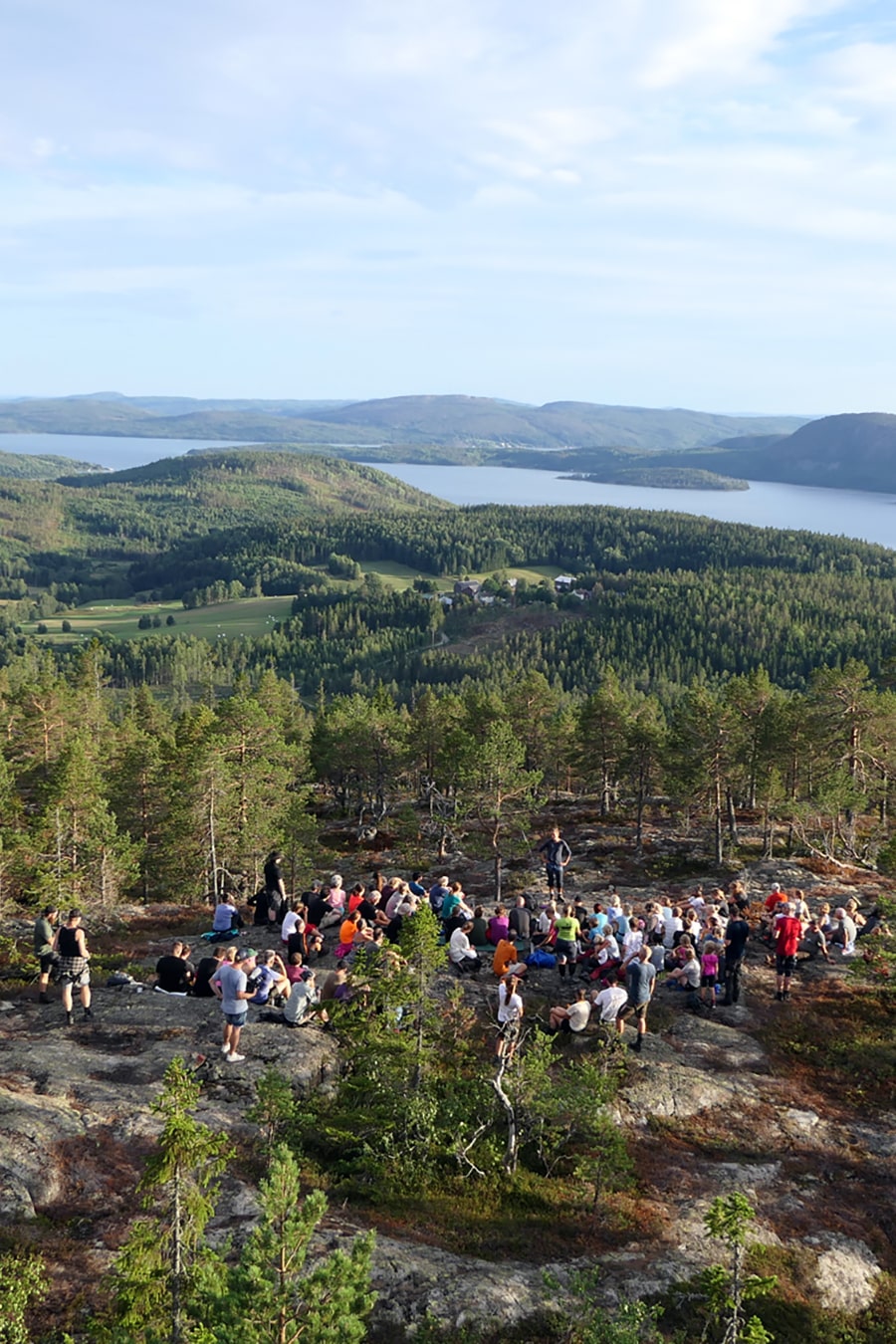 At the top of Mt Gyltberget, about 20 minutes hiking from our camp, Swedish Outdoor Retailer Natukompaniet will host a outdoor seminar where you will learn a lot of great tips on how to make your outdoor life even more comfortable.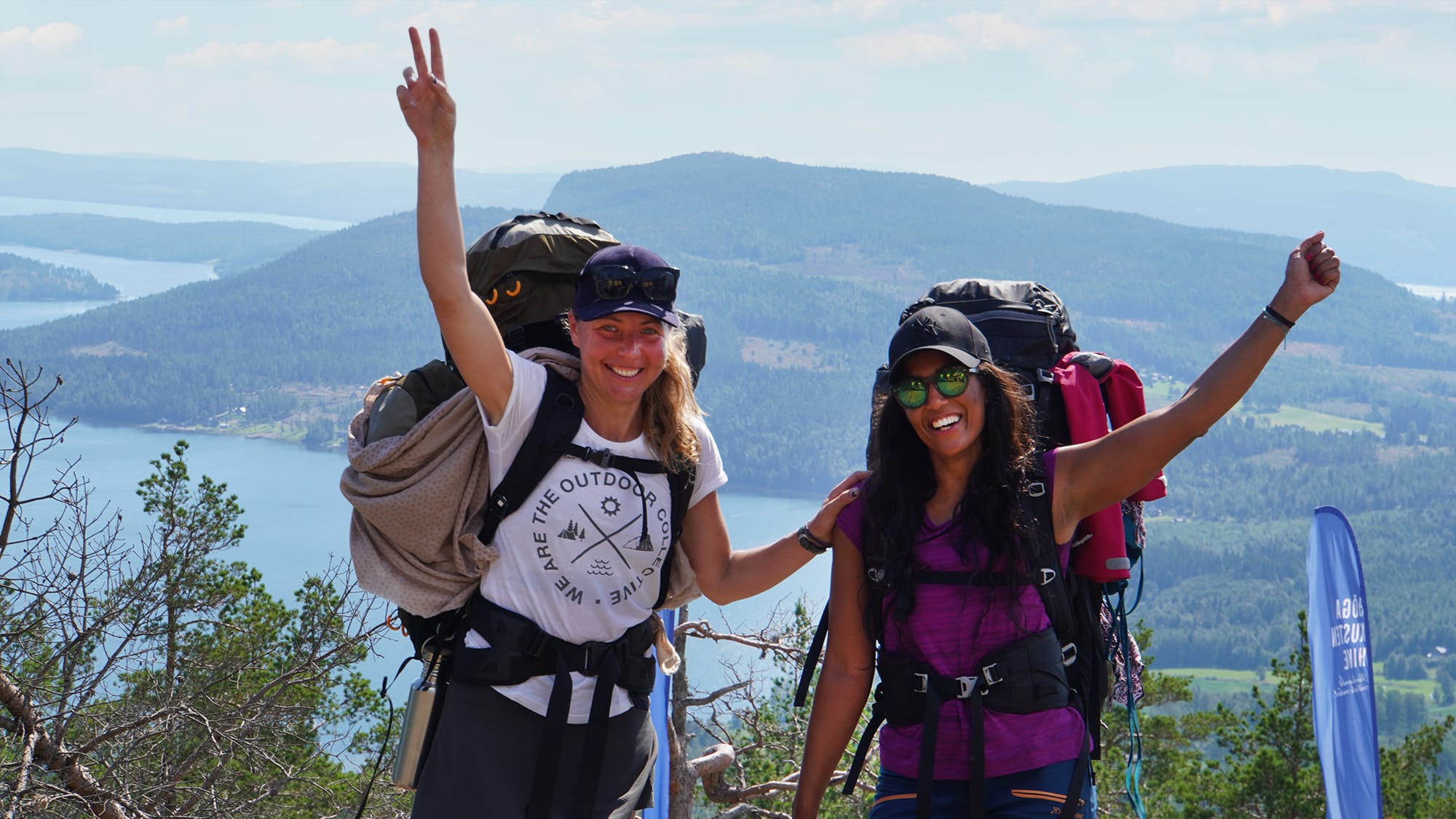 HIGH COAST HIKE
HIKING DAY III
The High Coast Trail, Mount Skueberget and After-Hike.
The last day of the hike and the shortest but also a really challenging route. We start of by following the High Coast Trail to Mt Skuleberget where you can choose between two paths to the top of the World Heritage Site and the finish by the Top Cabin. In the afternoon we gather in FriluftsByn to celebrate our accomplishment at the After-Hike with campfires and live music.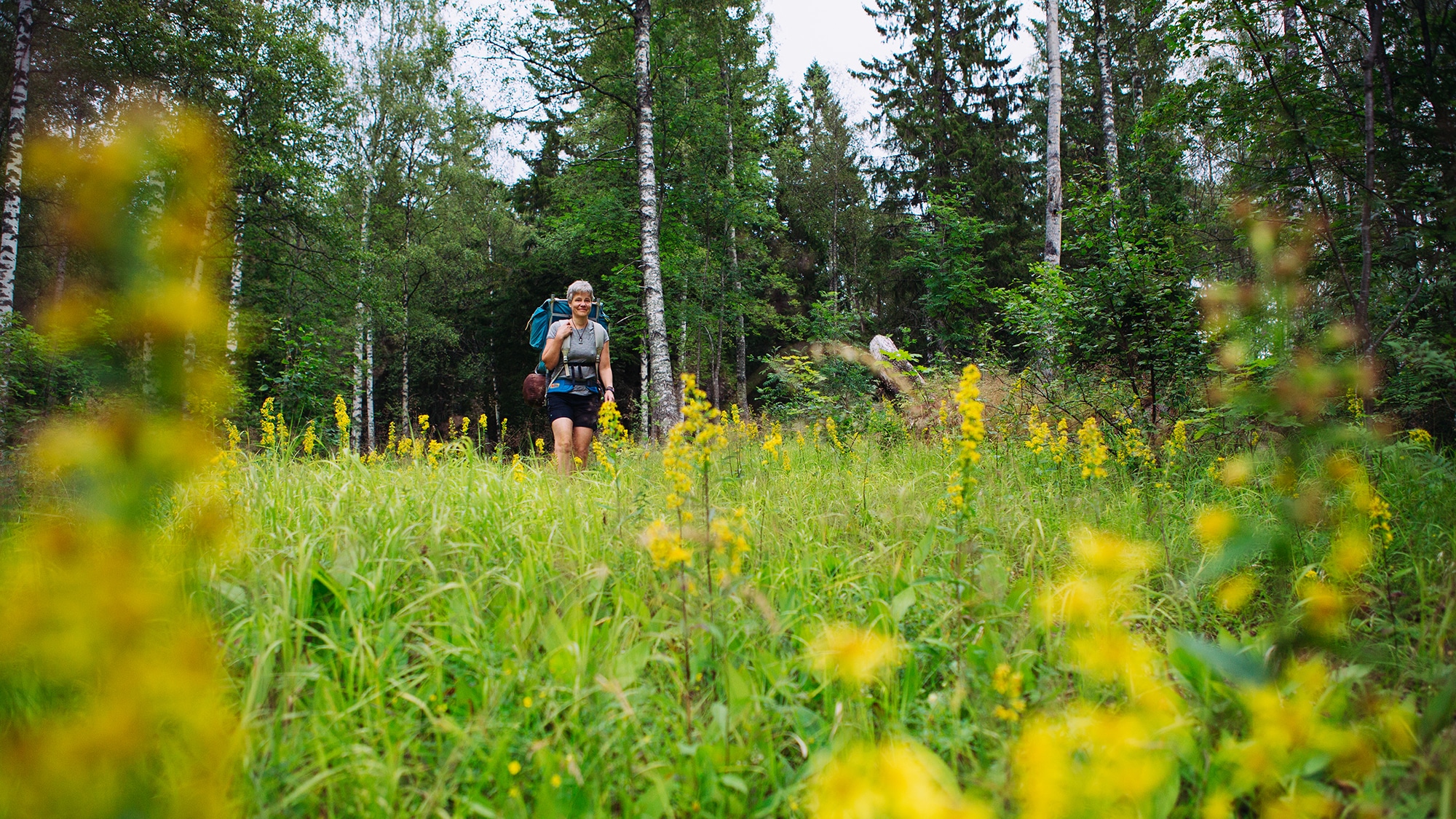 The first 7 km are pretty easy terrain as we follow the High Coast Trail. The last kilometres you start to see the magnificent Mt. Skuleberget getting closer and closer.
The last stretch is the most dramatic finish ever.  From the night camp in Dal you follow the High Coast Trail towards Mt Skuleberget .  You chose if you rahter hike the steep "Grottstigen" past kungsgrottan (not suitable with a dog) or if you prefer "Östra Bergsstigen" that stretches along the east side of Mt. Skuleberget.
At the top you will be rewarded with what is considered to be one of the most beautiful views in Sweden and this is also the finishline of the High Coast Hike. Sit down, soak in the views and cheer for the other hikers. 
After some relaxing at the top we hike down to FriluftsByn. It is time to celebrate our acomplishments at the After-Hike.
Distance:
Classic: 10 km
Pleasure: 10 km
Other: Families can leave their kids backpacks at check-out in the morning and get them back in Friluftsbyn.
Time: Est 4 hours
Highlights: Parts of the High Coast Trail, Mt. Skuleberget and the reward at the Top Cabin, shower and have a great time at After-Hike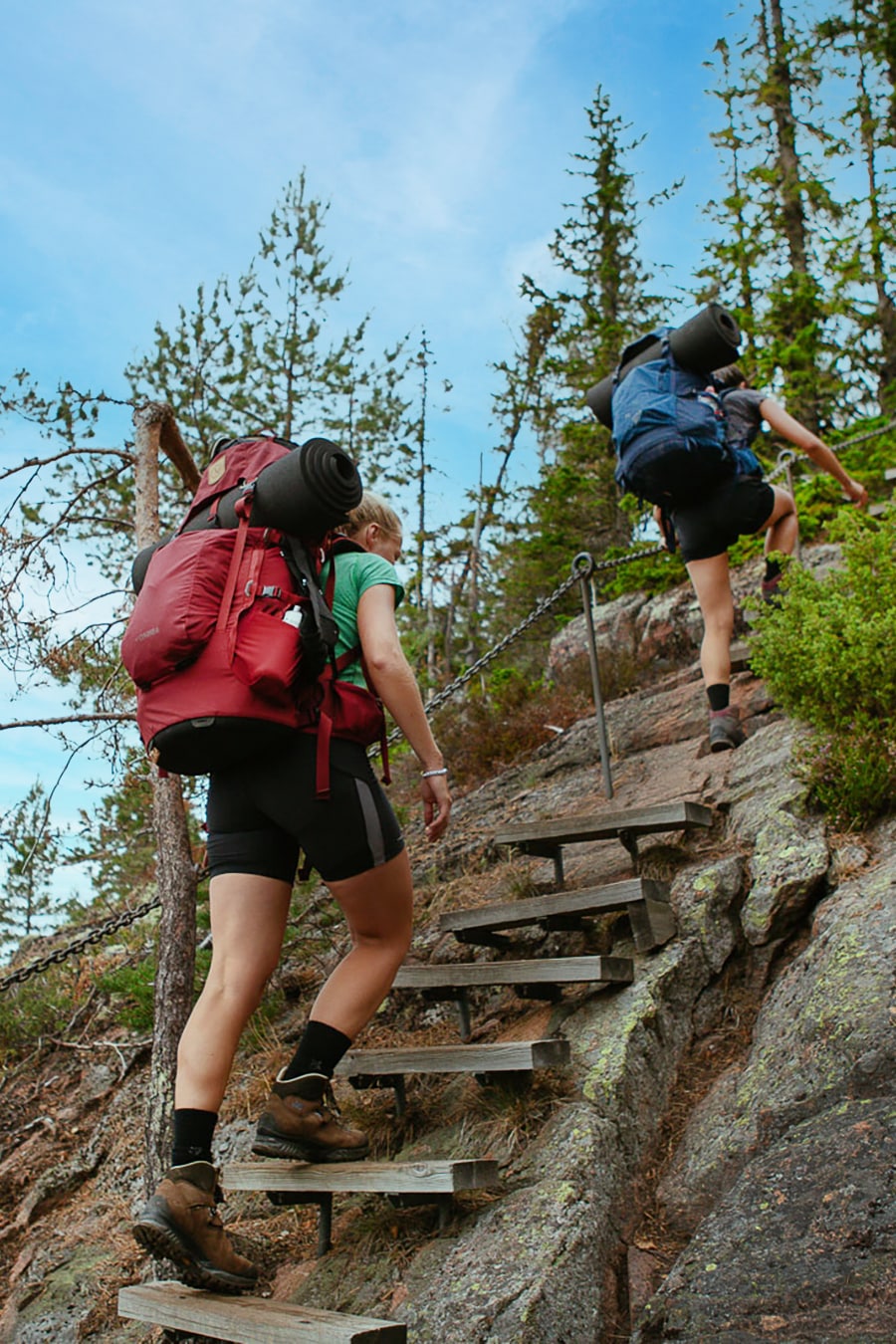 We hike along part of the High Coast Trail to Mt. Skuleberget. Here is where the dramatic finish begins. Chose between Grottstigen or Östra Bergsstigen to reach the top.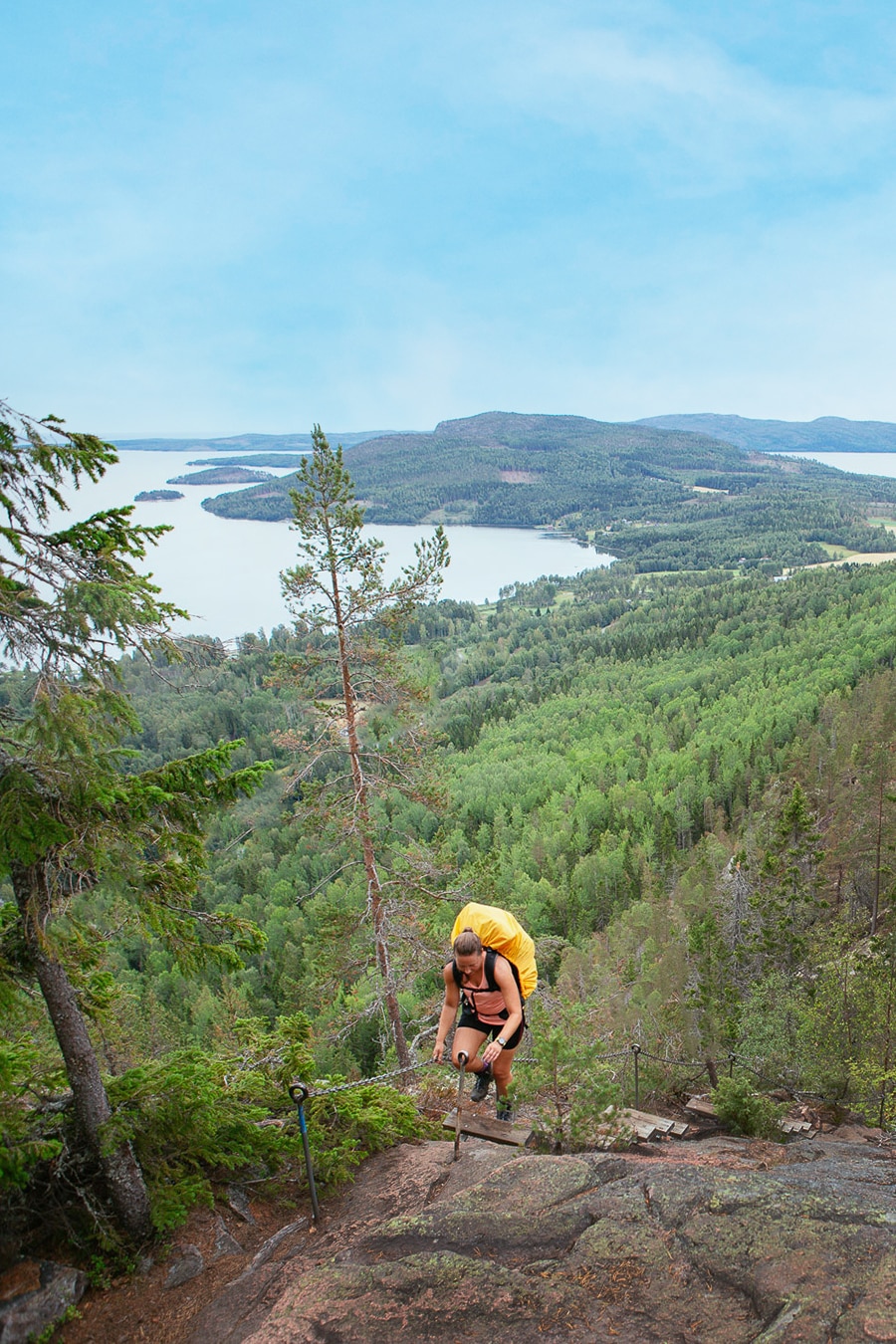 Grottstigen is significantly steeper but offers steps on parts of the trail. You will make it by cheering eachother on and take lots of breaks. Very soon you'll reach the top.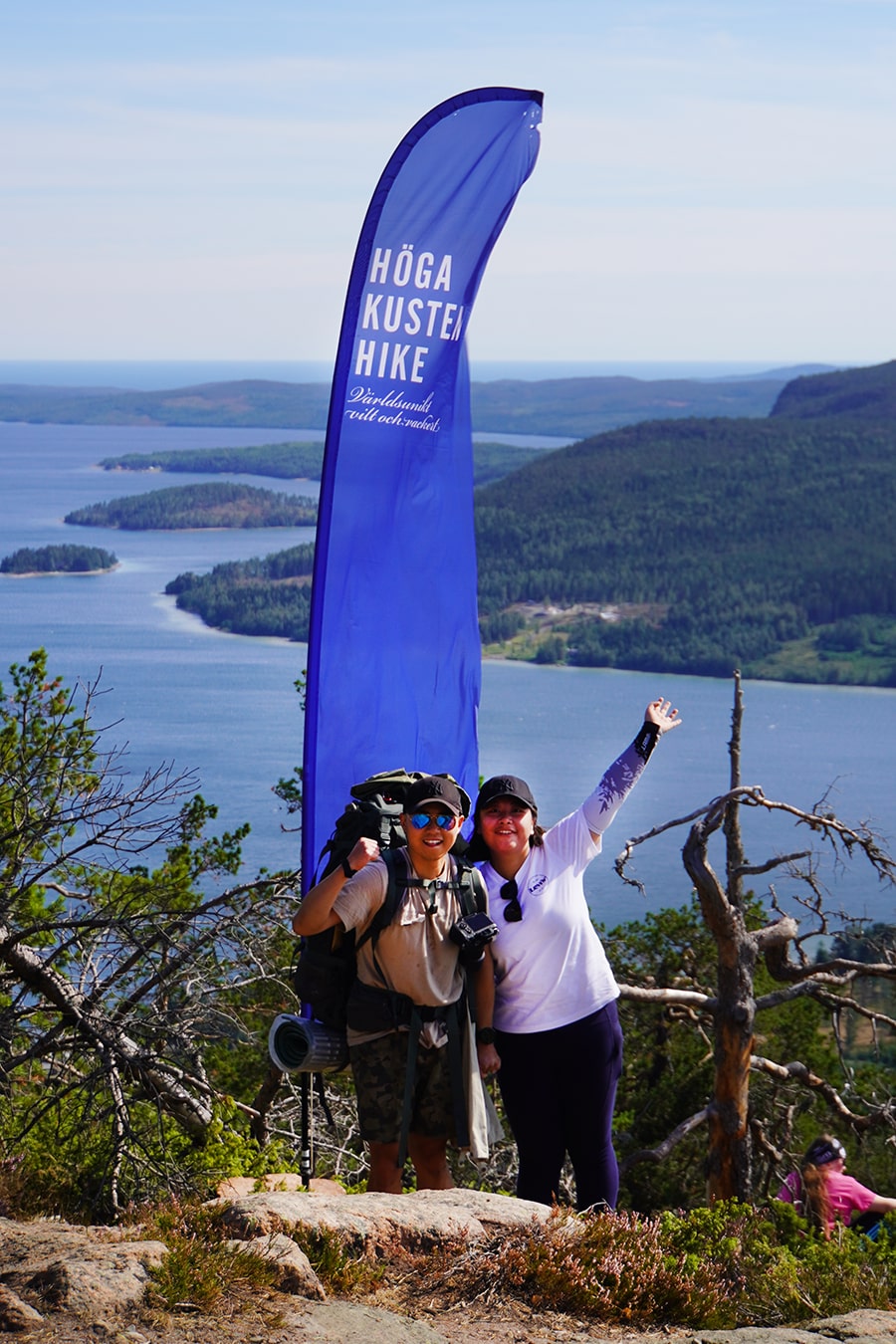 If you want you can leave your backpack with your guide before starting the climb up Mt Skuleberget. You'll then get your back pack back when you reach Friluftsbyn.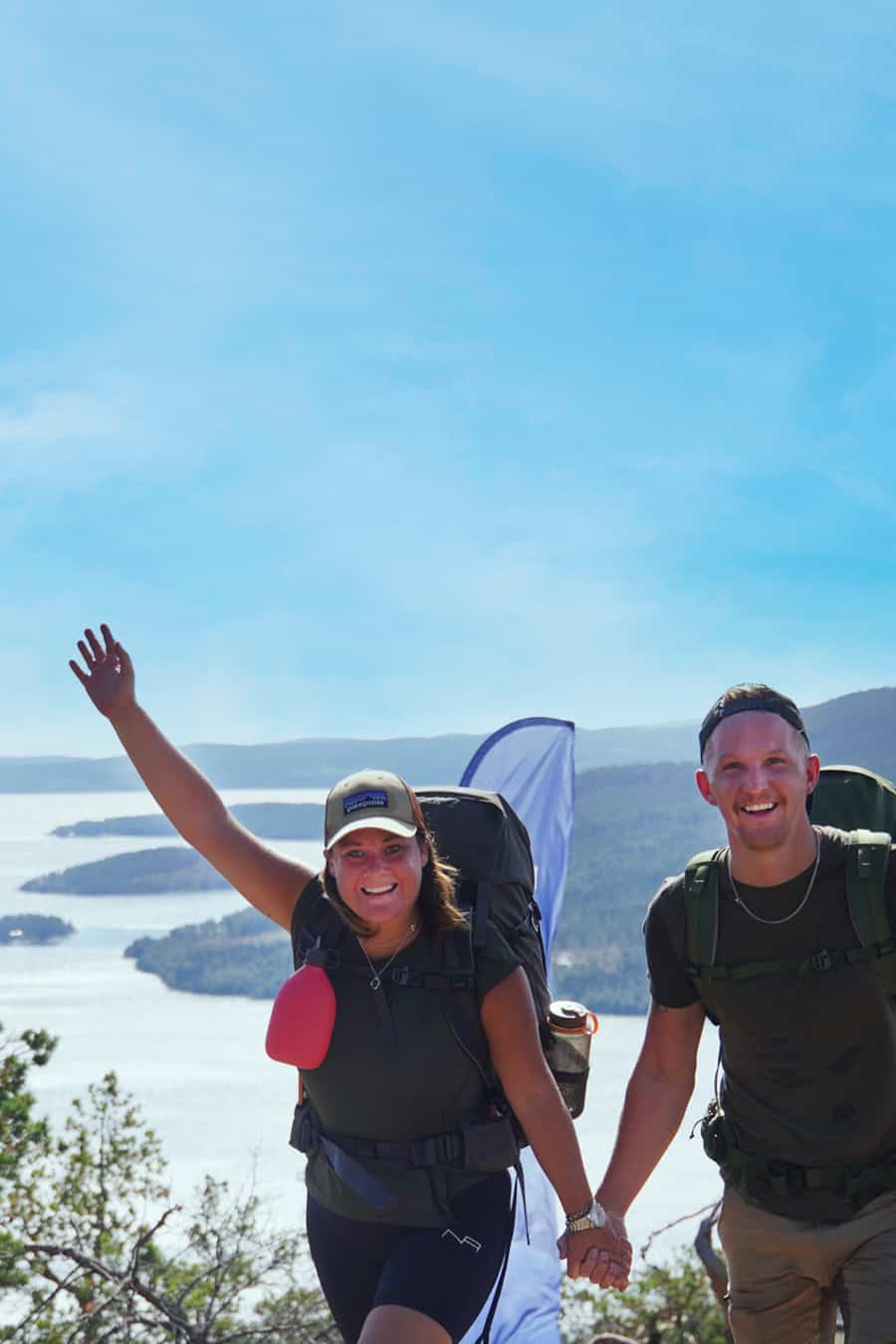 That feeling. We've been out for three days and we have now reached the goal. Pretty sure this adventrue will feel like a week as it has been jam packed with so many fun and memorable experiences together with new and old friends.
The views from the top of Mount Skuleberget has been voted the most beautiful spot in Sweden.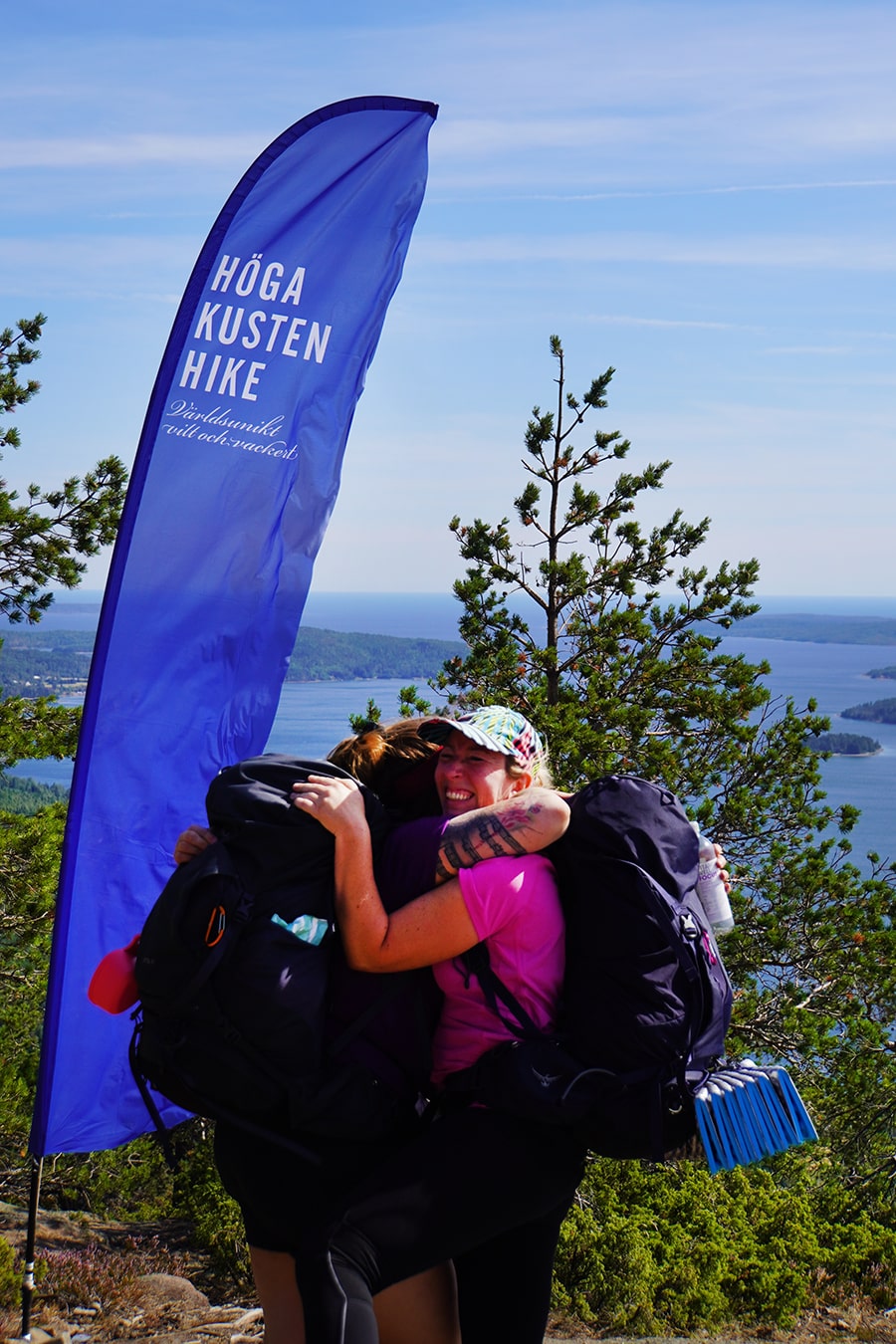 You made it. The feeling of reaching the finishline is amazing.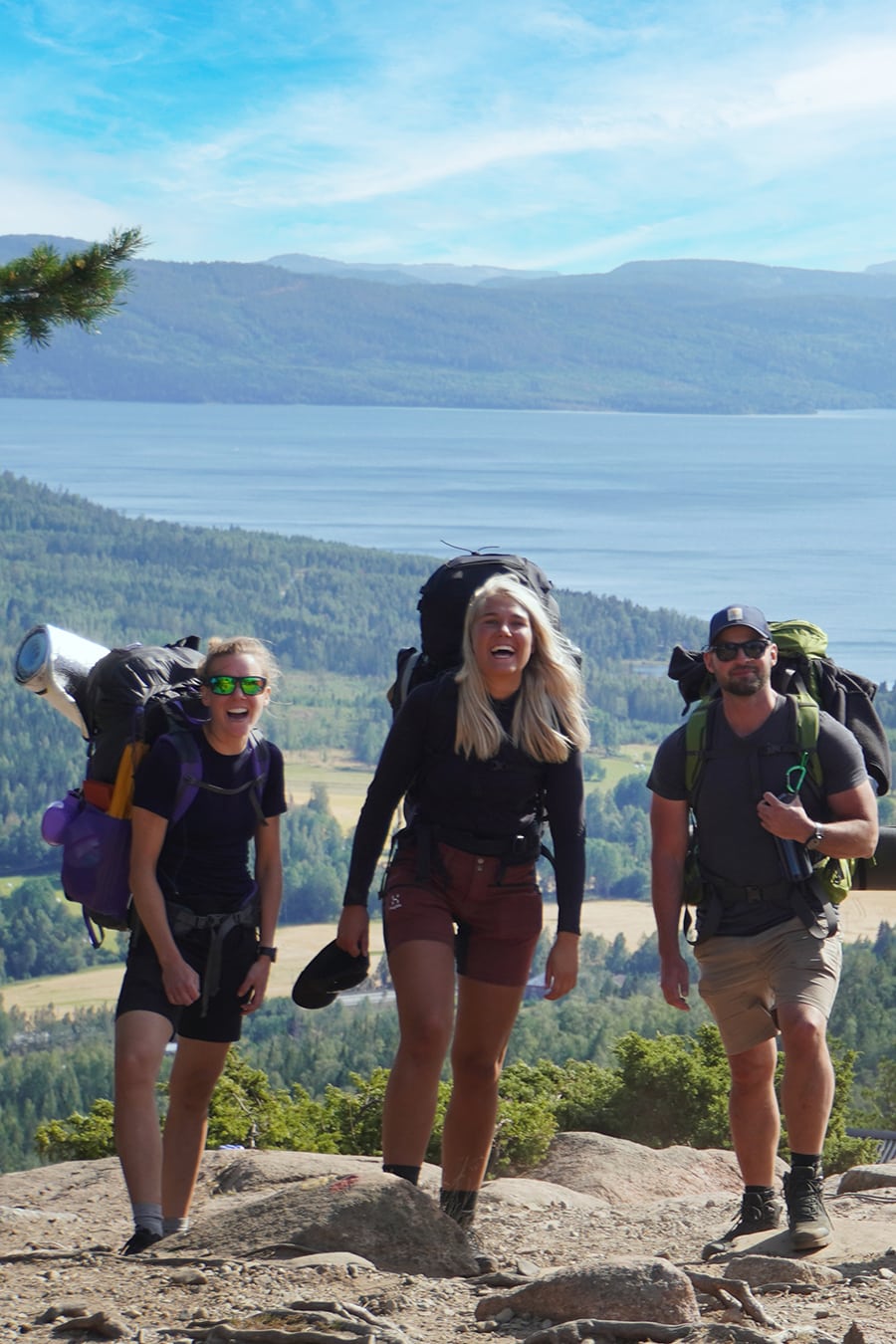 Three days of amazing hiking. Time to celebrate.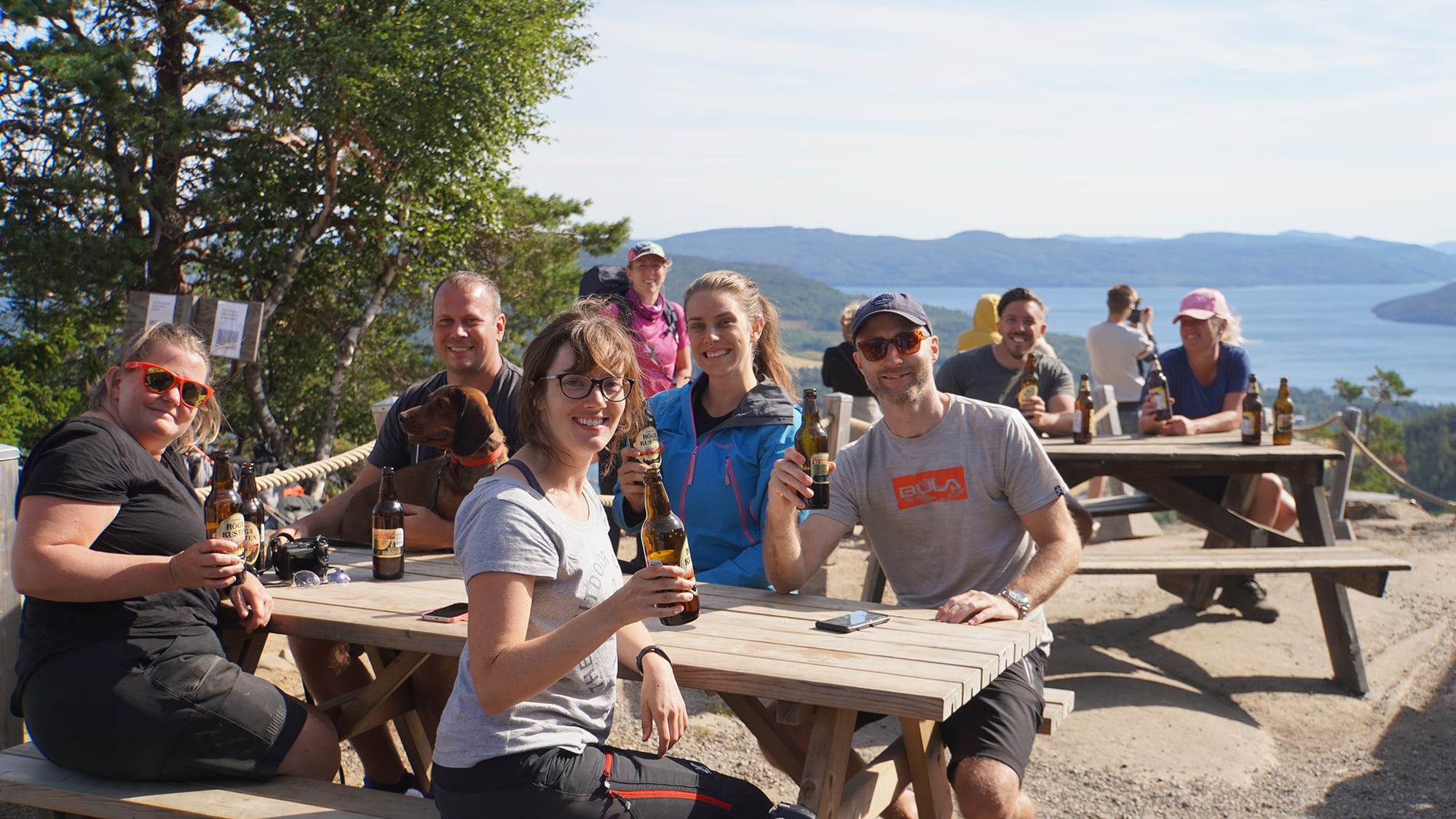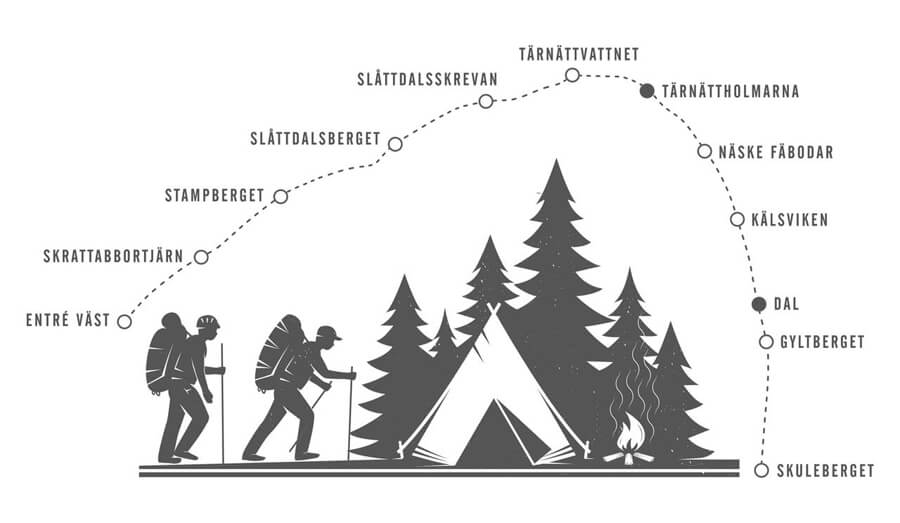 HOW TOUGH IS THE HIGH COAST HIKE?
Well this is very individual and depending if you hike the Classic or the Pleasure routes. First of all, lets just say that looking at kilometers could trick you since we will hike along coastal mountains. 
But we have created two routes through the absolute most beautiful spots in the High Coast of Sweden and if you come prepared and in decent shape you will be able to take the Classic Route.
However, if you are not that used to hiking with a backpack, know that you can get sore knees or a sore back or hike with children we recommend you to take the Pleasure route the first day to get a feeling of te terrain. In order to enjoy the High Coast Hike you must have hiked with your packed backpack a few times. Most people who have to quit the hike have not prepared for the hike. If you come prepared, this will be an amazing experience.
Wed: Pre-Evening >>
Thur 16 km or 8 km about 6-8h*
Fri: 13 km or 9 km about 6h*
Sat: 10 km about 4h* + After-Hike >>
Sun: Sleep-in travel home.
* Each day, add 2-3 hours for breaks, food, photographing, relaxing, swiming etc.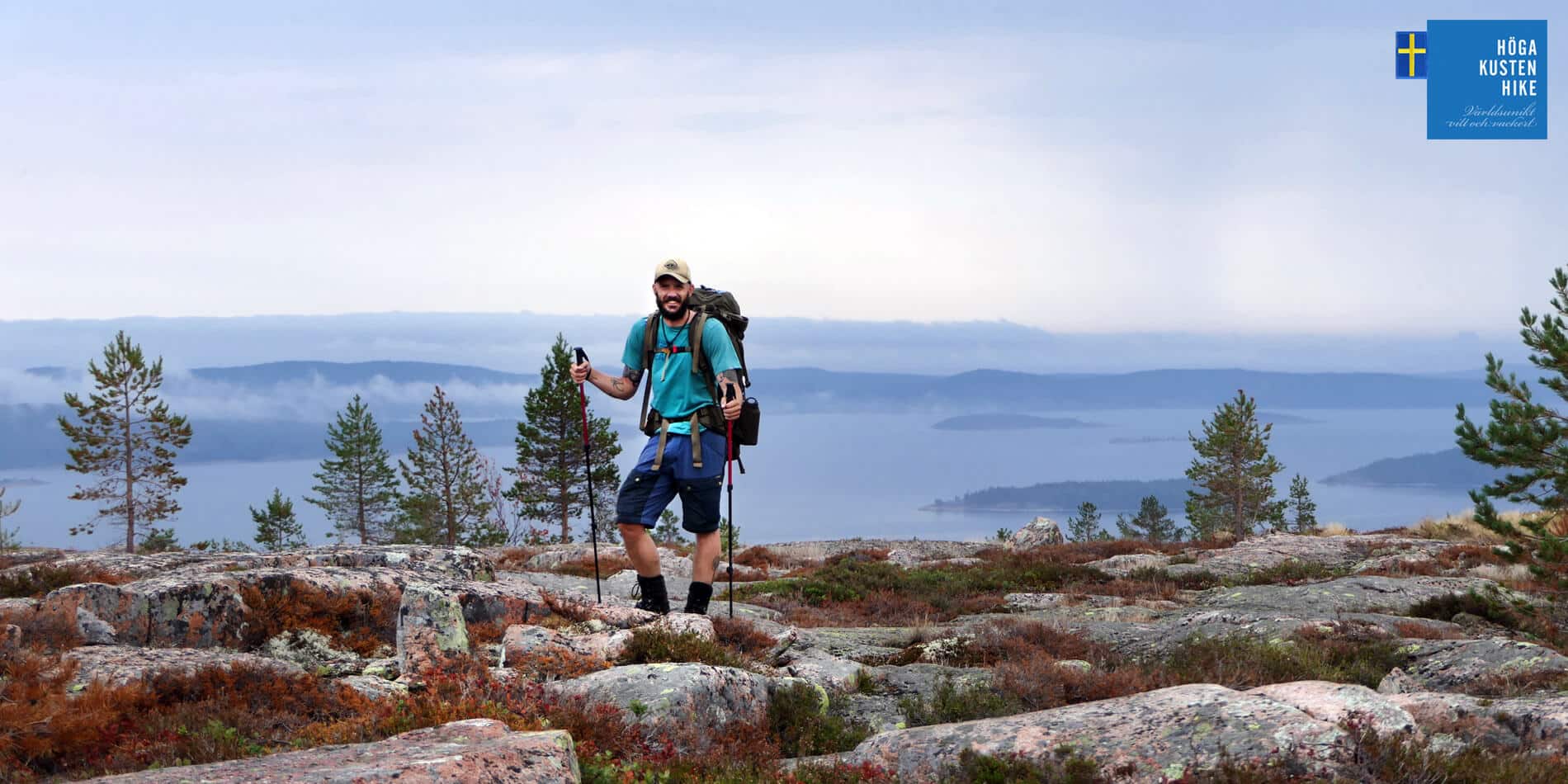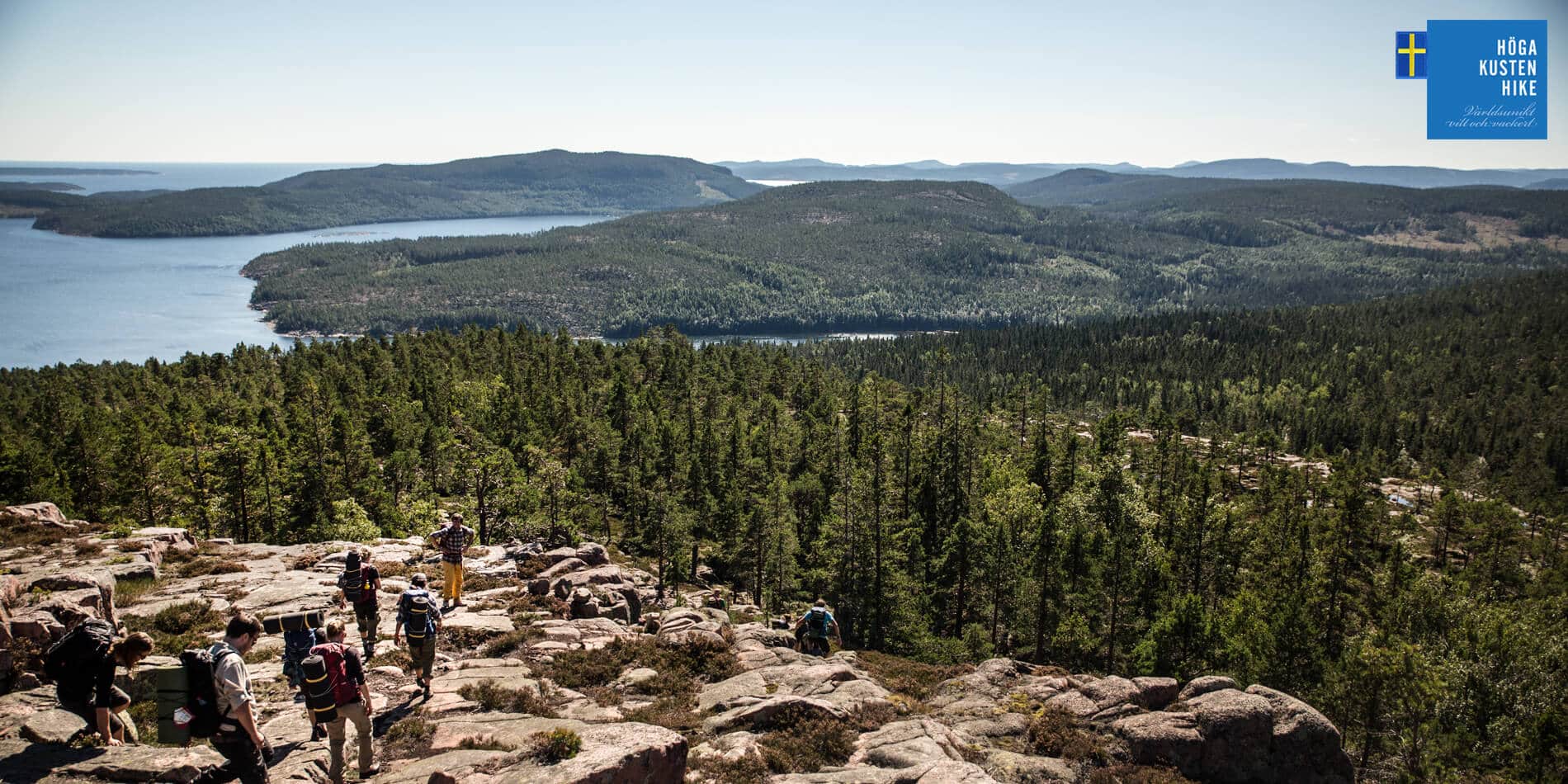 WHAT TYPE OF ADVENTURE ARE YOU LOOKING FOR?
Many come by themselves and return for the great outdoor community. Others bring their friends, family or partner and combine time with eachother and getting to know people from all over the world. 
Start the video to get a feeling of what you are about to experience.
JOIN ONE OF THE MOST POPULAR HIKING FESTIVALS IN THE WORLD
The High Coast Hike attracts hikers from all over the world. Here are four reasons why you will love the adventure:
Over the stretch of three days you will experience the highlights of the High Coast of Sweden.
Get together on Wednesday and the grand After-Hike celebration with live music on Saturday.
Get new skills and make outdoor life more enjoyable. We invite some of Swedens leading outdoor companies.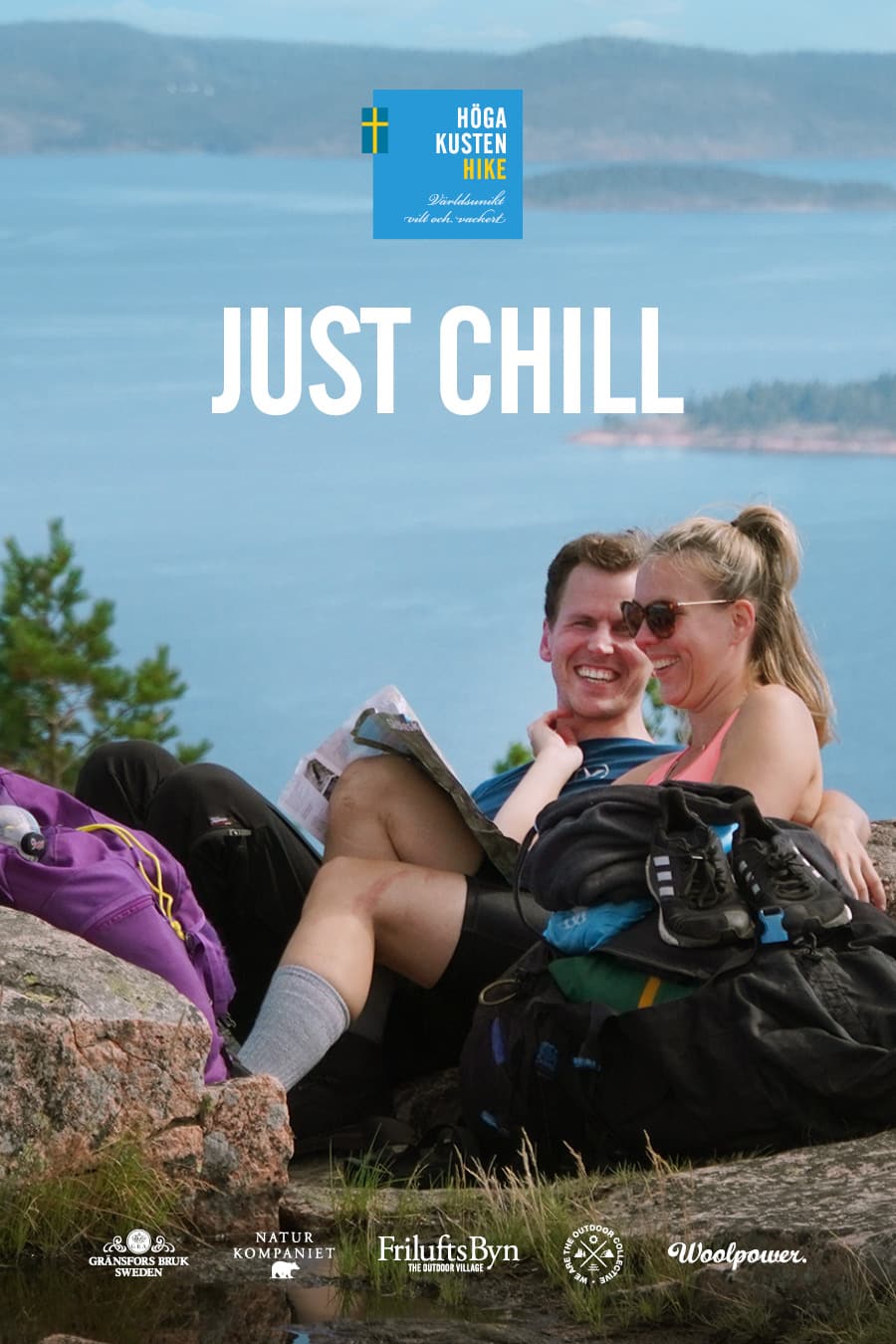 CHILLING >>
There is plenty of time for breaks and chilling with likeminded people from all over the world.
HIGH COAST HIKE, SWEDEN
IT IS TIME FOR
AN ADVENTURE!
JOIN US!
START >>
Get a great overview of the High Coast Hike.