TIME FOR ADVENTURE!
Join us on the hiking adventure everyone talks about! The High Coast Hike is one of Sweden's most popular hiking adventure that gives you the chance to experience the absolut highlight from the High Coast along with outdoor seminars, fun and chill by the campfire.
Some come alone and find new friends while others bring their partner, friends or family with kids. You have the choice between two different routes each day to customize the adventure for everyone's liking and preference.
How does it work?
We take care of the practical details and when you check-in on either Wednesday evening or Thursday morning we give your map and food for the weekend. Shortly after we depart with buses from Friluftsbyn to the start of the adventure. From there you'll hike at your own pace, by yourself or together with others, to our collective night camps and have a seat at the camp fire. You carry your own equipment and sleep in your own tent that you bring yourself.
During this adventure you can take part in seminars and courses that's arranged together with some of Sweden's leading outdoor companies and the adventure ends with the ever so popular After-Hike in Friluftsbyn.
– Program High Coast Hike >>
EVERYTHING YOU NEED TO KNOW ABOUT THE ADVENTURE
During the High Coast Hike you will experience the High Coast absolute highlights, learn more about outdoor life, have lots of fun and meet many great new like minded people. Check this out to get an even better view into what to expect.
THE HIGH COAST HIKE FESTIVAL
The High Coast HIke is so much more than a hike. We would best describe it as a three day adn 43 kilometers long nature festival where you hike at your own pace to the shared night camps that we call check points. At each night camp you chose if you want to particeipate in outdoor cources and seminars while others chose to go for an evening swim or relax by the camp fire with new and old friends from all ovefr the world.
You hike between 16 and 10 kilometers per daywith your own back pack that most likely weighs somewhere between 12 and 15 kilograms. The length of each day hike gives you room to have a seat and relax, maybe take a nap 200 meters above the sea on sunwarm clifs or take your time and enjoy a treat or two by the camp fire. That does not mean this is an easy hike. If you want to experience the highlights iof the High Coast it does take some effort, so come prepared! However you do not have to be an experienced hiker. At the High Coast Hike you'll meet both groups of friends, familys a "lone riders".
HOW TOUGH IS THE HIKE?
The High Coast Hike is suitable for both experienced and beginners and the route is set so that you can take plenty of breaks. However, you need to come prepared, having hiked with your equipment and gotten used how to set up your tent. Do not focus too much on the kilometers since we will hike over coastal mountains with amazing views.
Wed: Pre-Evening
Thurs: 16k (Alt 12k) app. 8h*
Fri: 13k (alt 8k) app. 6h*
Sat: 10k app. 4h* + After-Hike
Sun: Lay-in and travel home
*Add 2-3 hours for breaks, cooking food, taking pictures and power-naps, swim in ocean/lakes etc.
WHAT TYPE OF ADVENTURE ARE YOU LOOKING FOR?
Many come by themself and keeps coming year after year for the great outdoor community. Others bring their friends, family or partner and combine time with eachother and time with new found friends. No matter how you prefer to spend your hike, here are a few tips.
A UNIQUE HIKING EXPERIENCE
The High Coast Hike attracts hikers from all over the world. Here are four reasons why you need to join the adventure:
Over the stretch of three beautiful days you'll experience the High Coast absolute highlights. Here is everything you need to know about the hike.
Attend seminars with some of Sweden's leading outdoor companies and get great tips on how to make every part of the adventure the most enjoyable.
Chill pre-party on Wednesday followed by a the grand After.HIke celebration with live music on Saturday. This will be a lot of fun!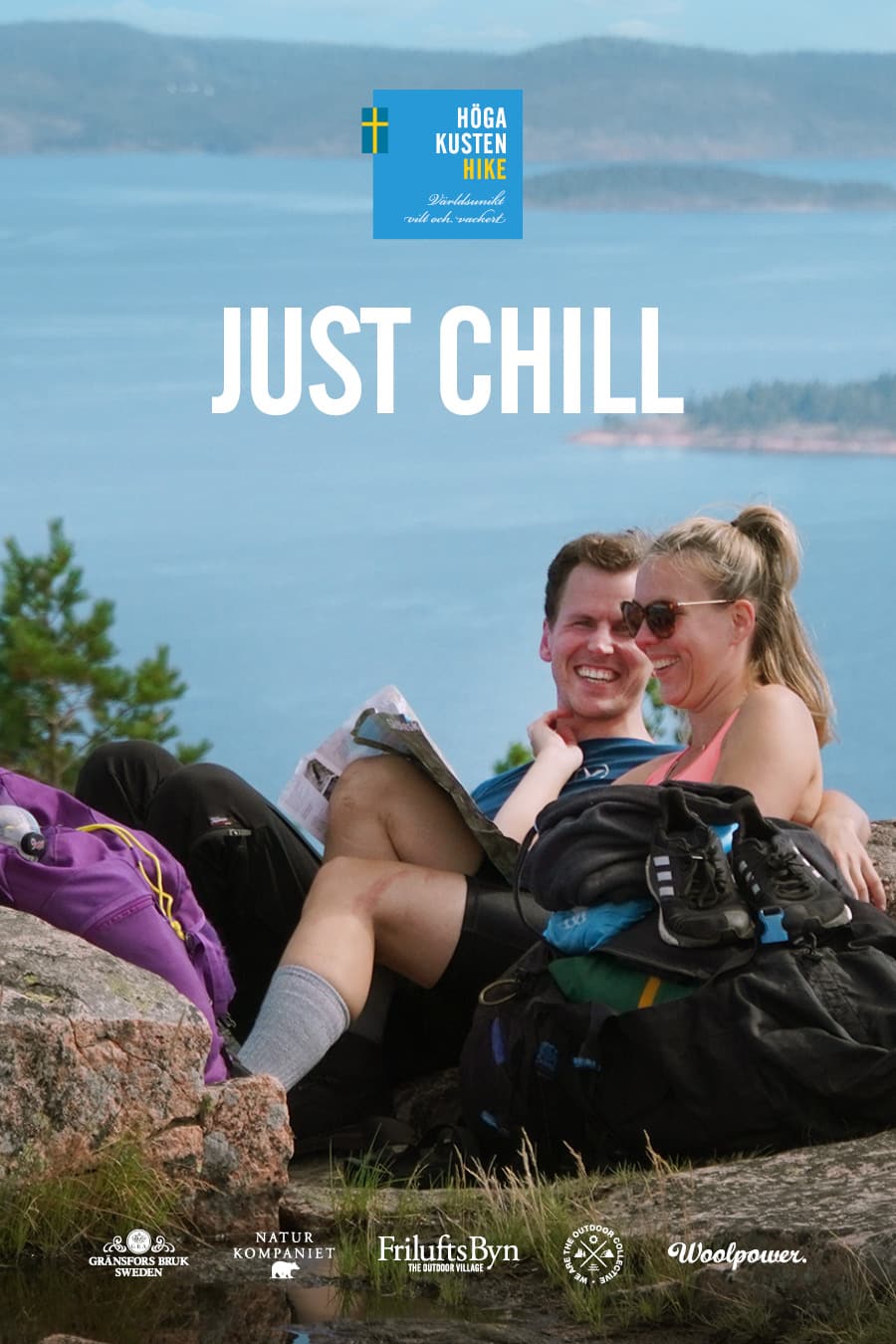 JUST CHILL >>
A big part of the experience is that you get time with yourself, each other or your new found friends, depending on how you prefer to spend your time. Many end up choosing a mix of all of them.
This is the adventure you've been waiting for. Come by yourself, bring your family or friends.
THIS WILL BE SO MUCH FUN!