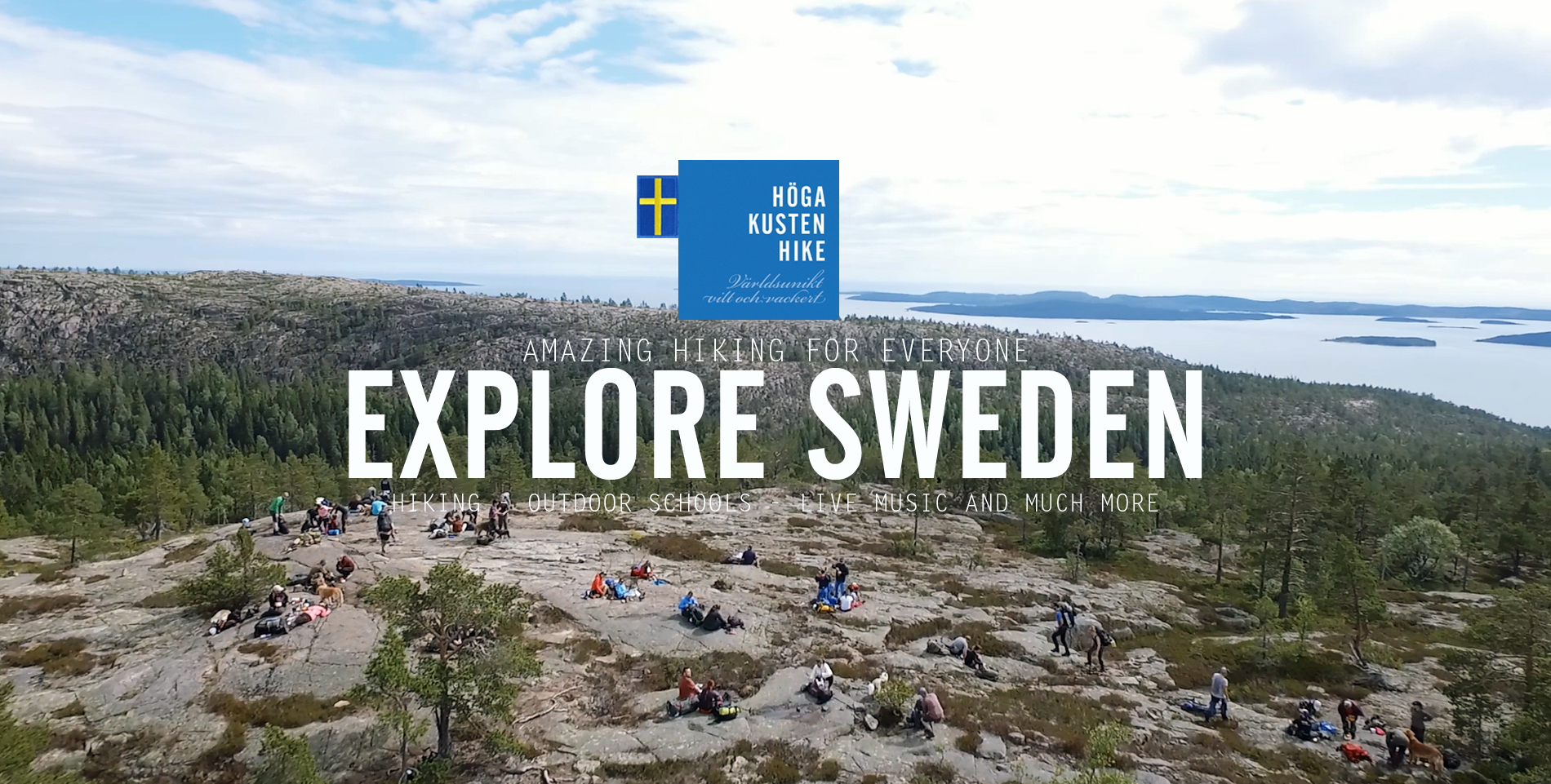 JOIN AN AMAZING HIKE THROUGH SWEDENS MOST BEAUTIFUL NATURE!
Welcome to the World Heritage Site – The High Coast of Sweden – and a three day adventure you will remember for life. Experience coastal mountains, deep forest and shimmering coastline as well as outdoor schools, seminars and loads of fun. Some hikers arrive by themselves while others bring their friends or family.
Three days of magnificent nature
The High Coast Hike will take you through the highlights of the High Coast. You carry your own equipment and tent and hike in your own pace to the shared nightcamps. We make sure everything runs smooth and when you check-in you will collect the food you need for the adventure. Most people arrive already on Eednesday for the pre-evening and stay to Sunday to take part in the after-hike on Saturday.
A hike for experienced and curious beginners
The High Coast Hike is suitable for both experienced hikers and curious beginners. However you need to come prepared and know how to put up your tent.
5 REASONS TO JOIN
1) Experience Swedens most beautiful nature >>
2) Tons of fun with likeminded people >>
3) Learn something new at seminars and outdoor schools >>
4) You can do this, there is plenty of time for breaks for taking a nap, swimming and taking pictures.
5) You have talked about an adventure for a long time now. This is your sign. Your friends do not have time to join? No worries check this out: Come by yourself, hike with new friends >>
THE DETAILS
How tough is the High Coast Hike >>
During three days you will hike through the High Coast of Sweden, voted Swedens most beautiful nature. Experience a unique mix of coastal mountains, deep forests and a shimmering coastline.
During the High Coast Hike you can take part in outdoor schools and seminars. You also have the possibility to meet the people behind some of Swedens most popular outdoor companies.
The High Coast Hike gathers houndreds of likeminded people. We gather and chill by the nightcamps, hang out by the campfires in FriluftsByn and celebrate our achievements at the After-Hike on Saturday night.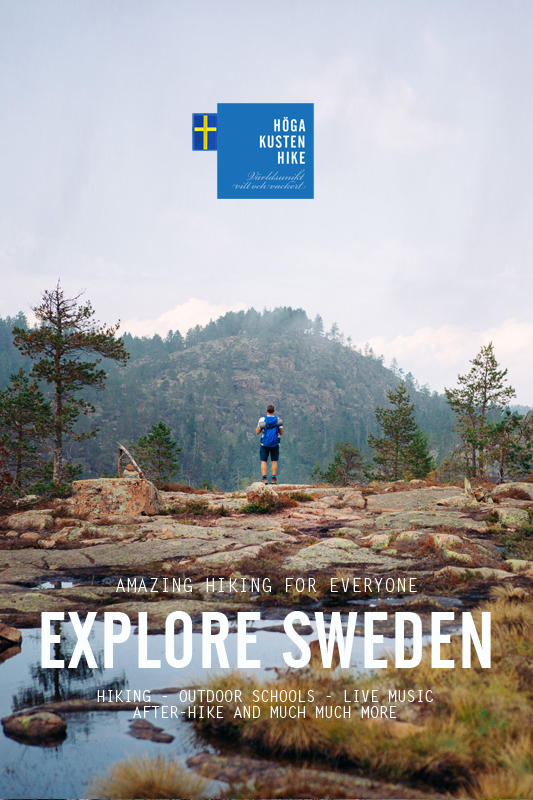 THE HIGH COAST HIKE FESTIVAL
The High Coast Hike is a three day and a 43 kilometer long folk festival and hike through the World Heritage site the High Coast of Sweden. Both hikers and media call it the most fun and beatiful hike in Scandinavia. We we just have to agree.
The set-up is simple, you bring your own equipment and tent while we invite likeminded people, select the most beautiful hiking routes in the High Coast, organize transport, food, cooking fuel, maps, outdoor school, seminars and after-hike. You hike in your own pace to the various check-points and at night we meet up at the shared basecamps.
At the basecamps you can participate in the Outdoor School (first nightcamp) and the Equipment Seminars (second nightcamp) or just find your own viewpoint or join the company by the campfire. The hike is somewhat tough at stages hence we strongly recommend that you have practiced hiking with the weight you intend to carry before arrival.
HOW TOUGH IS THE HIKE?
The High Coast Hike is suitable for both experienced and beginners and the route is set so that you can take plenty of breaks. However, you need to come prepared, having hiked with your equipment and gotten used how to set up your tent. Do not focus too much on the kilometers since we will hike over coastal mountains with amazing views.
Wed: Pre-Evening
Thurs: 16k (Alt 12k) app. 8h*
Fri: 12k (alt 8k) app. 6h*
Sat: 10k app. 4h* + After-Hike
Sun: Lay-in and travel home
*Add 2-3 hours for breaks, cooking food, taking pictures and power-naps, swim in ocean/lakes etc.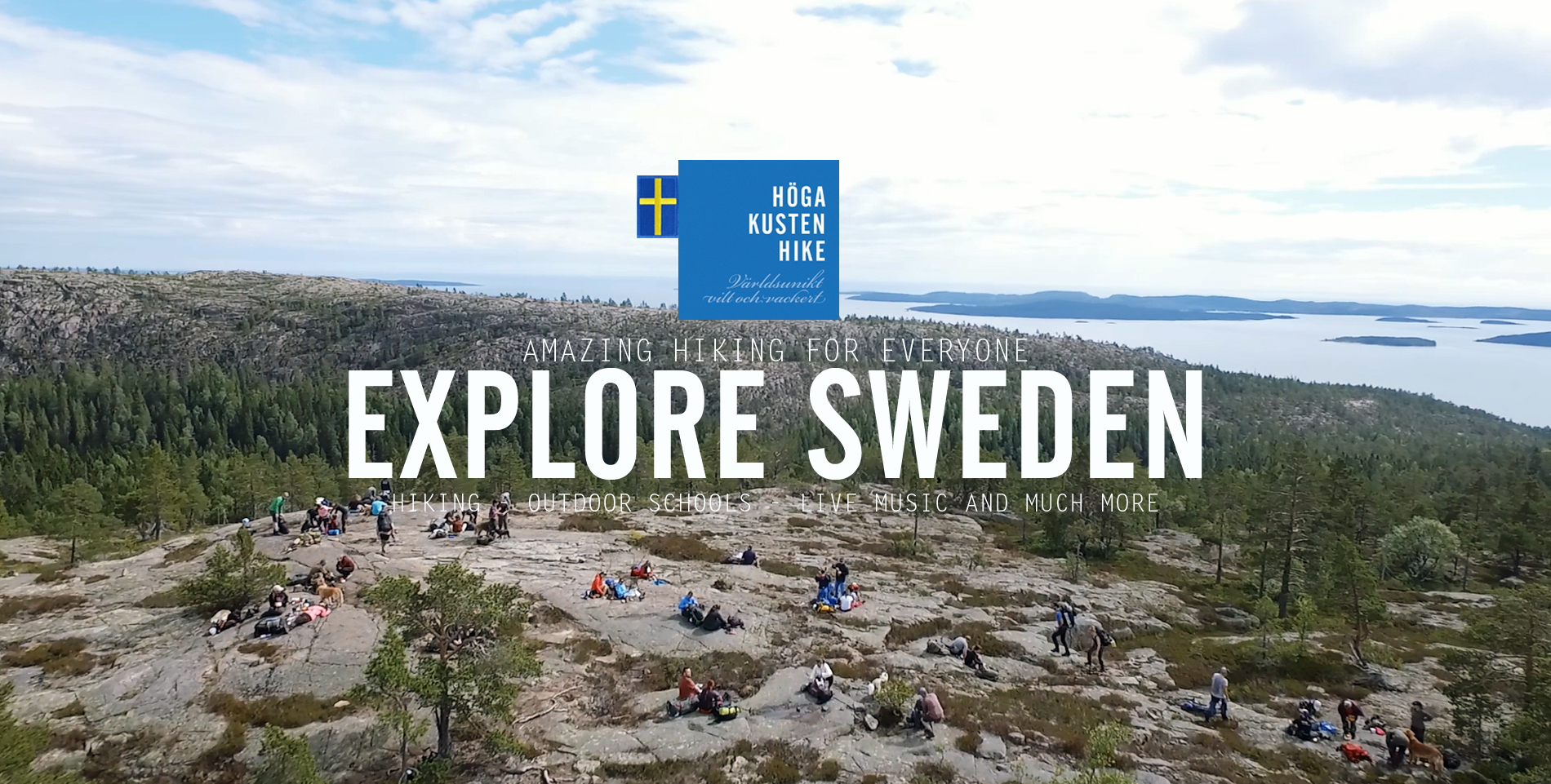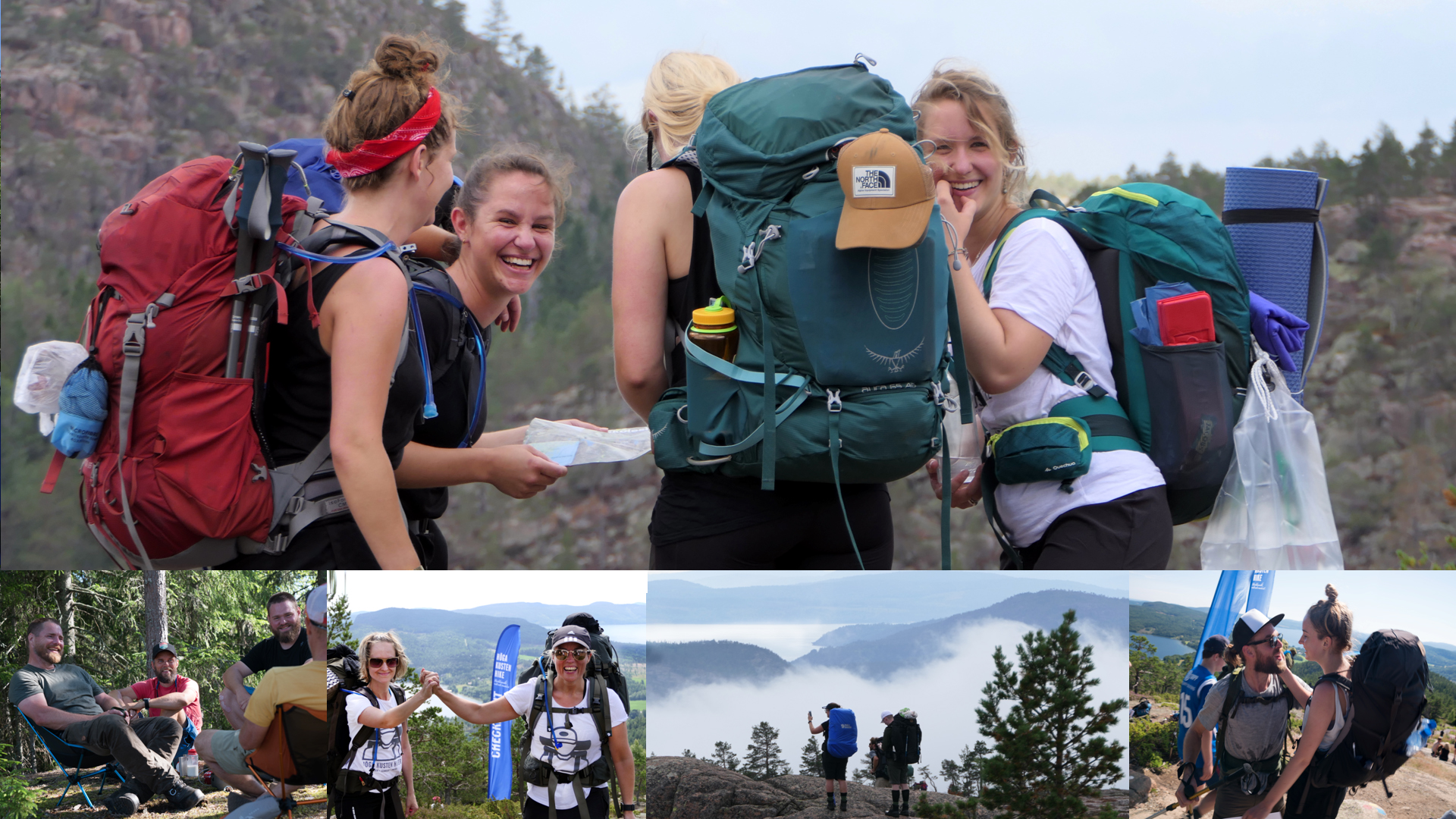 BRING YOUR FRIENDS
COLLEAGUES OR PARTNER >>
Here you find great tips for you who plan to bring your friends, colleagues or partner to the High Coast Hike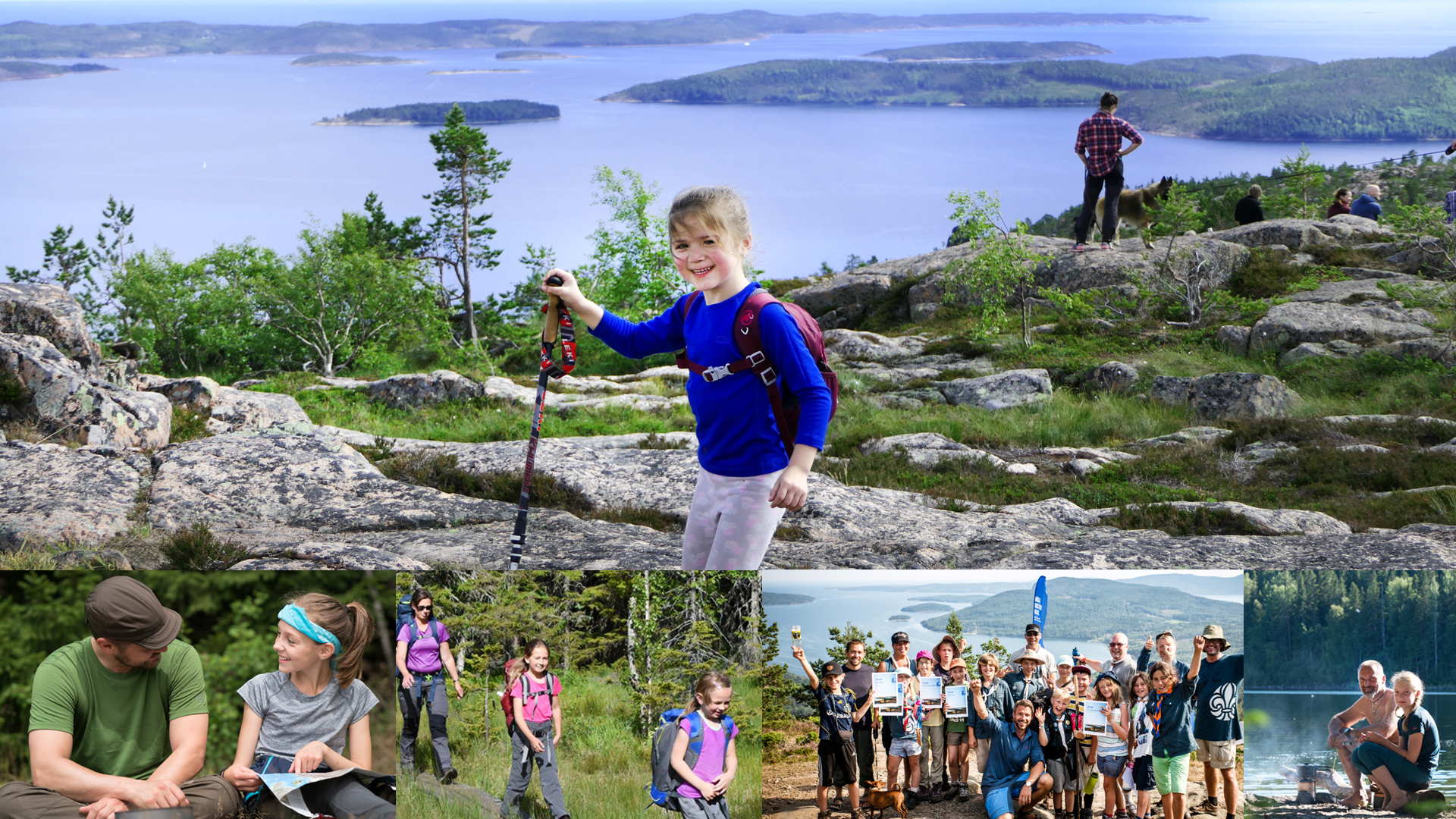 Over the years a lot of children have completed the hike. Here are some good tips on how to make it.
 The High Coast Hike is perfect for you who arrive by yourself to hike with new friends. Check this out.