"It is pretty hard to believe that they hiked for three days but still everyone joins the conga line at After-Hike without hesitation" 
Jerry, FriluftsByn
"I love After-Hike. You need one more night just to celebrate and really take in the adventure together."
Malin Westin, Göteborg
"This last day feel divided into two. First the hike and the finish line, then shower and After-Hike. You know pretty much everyone at this point." 
Robert Sundin, Stockholm
LOTS OF FUN
The High Coast Hike offers both magnificent hiking and lots of fun. We start before the hike with Pre-Evening on Wednesday with "Burgers and Beer" and run through of the event in Vardagsrummet. After we crossed the finish line we celebrate this accomplishment in the Top Cabin before hiking down to Friluftsbyn and the fun After-Hike with live music at Friluftbyns Courtyard.
Most of us meet up already on Wednesday night for our chill Pre-Evening where we charge the batteries before heading out on the adventure.
On Saturday we reach the finish line at the top of Mt Skuleberget and the Top Cabin. Lots of cheering on from the crowd it's a really great atmosphere.
Saturday at 7:00 pm we start the After-Hike. Live music, games, spontaneous dancing and lots of fun. You don't want to miss this.
WEDNESDAY 7:00 – 11:00 pm
PRE-EVENING 
This is a great soft start of the event that most of our hikers join. At Friluftbyns courtyard we have "Burgers and Beer" with live music and in the next door restaurang Vardagsrummet we do a run through of the event and answer all of your questions. You can also check-in and collect your map and your food which gives you plenty of time to make sure everything fits in your back pack properly. 
You will love this chill evening and if you are here by yourself this is a great opportunity to get to know the other hikers a little better.
Make sure you check-in, go over the map, back your bag and make a plan for the next day. We are there to help you with the preparations.
Woolpower will be at the pre-evening on Wednesday with their wool products to discounted special event prices.
At 8:00 pm we'll go over the adventure, the map, the night camps and the most updated information on where to get water. This is a great opportunity to ask any question you might have.
The Pre-Evening happens parallell with Burgers and Beer in Friluftbyns Courtyard. We highly recommend that you sit down and enjoy the great atmosphere and live music.
You can either buy food and drink in Friluftbyns Courtyard during Burgers & Beer (we recommend that you make a table reservation as the seats are popular, but we do also walk-in where there are seats left) or in Vardagssrummet out on the terrace which is reserved for High Coast Hikers only. Here you can purchase a hearty serving of Pasta Bolognese, vegetarian option available.
SATURDAY 11.00 am – 4:00 pm
MT. SKULEBERGETS TOP CABIN
We reach the finish line at the top of Mt. Skuleberget and the Top Cabin. The rush of euphoria when you reach the top is indescribable. The Top Cabin opens at 11 am and close at 4 pm. Throughout the morning and afternoon more and more hikers will reach the top hearing cowbells and enthusiastic applause from other hikers who already made it across the finish line. Take a seat on the terrace by the Top Cabin and take in your accomplishment, the stunning views a join in on the cheerful spirit and great atmosphere. You did it!
You will be met by cheering and applause when crossing the finish line. Of course we all join in and do the same for the hikers after us.
The thrill and the join. That feeling that we have accomplished something wonderful together.
We are certain the there were challenging times, but it was all worth it. These are memories for a lifetime.
The chit-chat at the top. It is truly amazing what you have experienced togther these three days.
Three days. Some parts by yourself, other parts together with new and old friends. See you at the top.
SATURDAY 5.00 – 11:00 pm
AFTER-HIKE
After-Hike at FriluftsByns Courtyard is one of the highlights of this event. We start at 5:00 pm where we have reserved the small Wind Shelter for us High Coast Hikers. Around 7 pm other guests will leave and we have the whole Courtyards to ourself. Best is if you have the patience to let the others eat and then we get going from 19:00. Delicious food and drink, music from the High Coast best cover band Härmast Närmast, spontaneous dancing. Just a really good time that you do not want to miss.
That feeling. To have a seat and summarize a really awesome experience.
Live music, great company and camp fires. Everyone can join the After-Hike. 
Somehow hikers get some newfound energy later in the evening and the urge to stretch those legs. Thats when the spontaneous dancing usually happens.
There is something special about relaxing, letting go and having fun with others in the outdoors.
What was the best photo from the hike, who are the winners of Woolpower's seminar from the first night camp and other friendly competitions with great prices.
Somehow hikers get some newfound energy later in the evening. Thats when the spontaneous dancing usually happens.
There is something special about relaxing, letting go and having fun with others in the outdoors.
WHAT TYPE OF ADVENTURE ARE YOU LOOKING FOR?
Many come by themself and keeps coming year after year for the great outdoor community. Others bring their friends, family or partner and combine time with eachother and time with new found friends. No matter how you prefer to spend your hike, here are a few tips.
A UNIQUE HIKING EXPERIENCE
The High Coast Hike attracts hikers from all over the world. Here are four reasons why you need to join the adventure:
Over the stretch of three beautiful days you'll experience the High Coast absolute highlights. Here is everything you need to know about the hike.
Attend seminars with some of Sweden's leading outdoor companies and get great tips on how to make every part of the adventure the most enjoyable.
Chill pre-party on Wednesday followed by a the grand After.HIke celebration with live music on Saturday. This will be a lot of fun!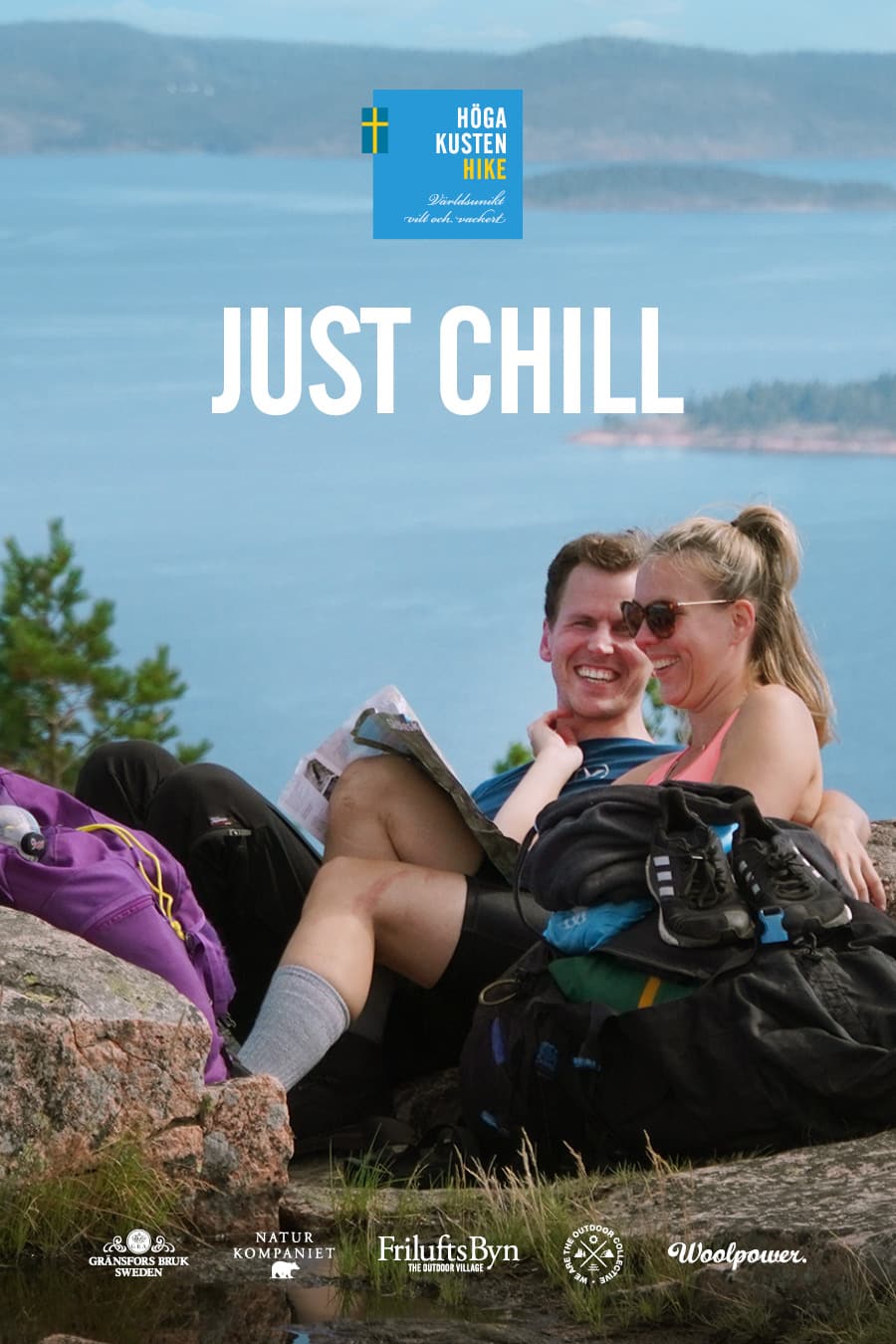 JUST CHILL >>
A big part of the experience is that you get time with yourself, each other or your new found friends, depending on how you prefer to spend your time. Many end up choosing a mix of all of them.
This is the adventure you've been waiting for. Come by yourself, bring your family or friends.
THIS WILL BE SO MUCH FUN!