"At the night camp by Tärnättholmarna we host a seminar for everyone who wants to know more about wool and also get a chance to create your own products from scrap pieces" 
Eva, Woolpower
"At the top of Mt. Gyltberget next toe the second night camp we share our best tips about outdoor life and answer all questions you might have." 
Magnus, Naturkompaniet
"Right next to the night camp in Dal you'll get a chance to learn more about how to handle an axe and how to make fire." 
Emelie, Gränsfors Bruk
OUTDOOR SCHOOLS, SEMINARS AND WORKSHOPS
During the High Coast Hike you have the opportunity to get to know representatives from some of Sweden's leading outdoor companies. They share their best tips on how to get the make your outdoor experience the most comfortable, safe and enjoyable.
WOOLPOWER
Woolpower is a wool specialist with all production in Östersund not to far west from FriluftsByn. What we really like with woolpower is that the seamstresses quality mark the garments they sew by stitching their own name tags inside them.
Woolpower will join the hike and hold a presentation and workshop at the first Nightcamp at Tärnättholmarna Peninsula. You will also meet Woolpower during Wednesdays pre-evening where they have special prices on socks, baselayers and much more.
PRE-EVENING: 18:00-21:00
Woolpower offer special prices on socks, baselayers etc.
DAY I: 19:00-21:00:
Learn more about wool and why it is such a great materal for the outdoors.
Create your own wool product with scrap material from the Woolpower factory.
AFTER-HIKE:
Woolpower gives out prices to the three most creative, funny or functional creations made during the seminar with scrap material day 1.
Woolpower is on site during the pre-evening on Wednesday with special prices on base layers, socks and much more.
At the first night camp you get to know more about wool and how to best dress for outdoor life.
Cellphone case, seat pad, knee protectors? What will you create from the scrap material from Woolpower?
The three most creative, beautiful and unexpected creations will get a price at After-Hike.
GRÄNSFORS AXES
Over more than 100 years, Gränsfors Bruks AB has handcrafted axes with a focus on quality and environmental responsibility. Much depends on the experience and skill of the individual craftsman, hence each axe is signed with the smith's initials as a guarantee of quality.
Gränsfors Axes will be at Kälsviken sharing their passion for axes and give you a chance to win nice prices if you show your skills at axe throwing.
DAY II: 12:00-15:00:
Learn more about various types of axes and how to use them.
Learn how to throw the axe and get the chance to win nice prices.
NATURKOMPANIET
During the hike a representatives from Naturkompaniet will join us. They will be there if you need help with anything. No matter if its regarding your back pack or help pitching the tent.  
PRE-EVENING: 6:00-9:00 pm
Get help adjusting your back pack properly.
DAY II: 8:00-9:00 pm
Learn how to best pack you back pack and how to use your tent and sleeping bag the most efficient way possible.
Naturkompaniet join us on the hike to make sure our experience is the best possible.
At the second day night camp we hike up to Mt. Gyltberget where Naturkompaniet will share their best tips with us.
Camping, carry a back pack and lots more. Naturkompaniet shares their knowledge.
Magnus from Naturkompaniet can answer most of your questions regarding outdoor life.
WHAT TYPE OF ADVENTURE ARE YOU LOOKING FOR?
Many come by themself and keeps coming year after year for the great outdoor community. Others bring their friends, family or partner and combine time with eachother and time with new found friends. No matter how you prefer to spend your hike, here are a few tips.
A UNIQUE HIKING EXPERIENCE
The High Coast Hike attracts hikers from all over the world. Here are four reasons why you need to join the adventure:
Over the stretch of three beautiful days you'll experience the High Coast absolute highlights. Here is everything you need to know about the hike.
Attend seminars with some of Sweden's leading outdoor companies and get great tips on how to make every part of the adventure the most enjoyable.
Chill pre-party on Wednesday followed by a the grand After.HIke celebration with live music on Saturday. This will be a lot of fun!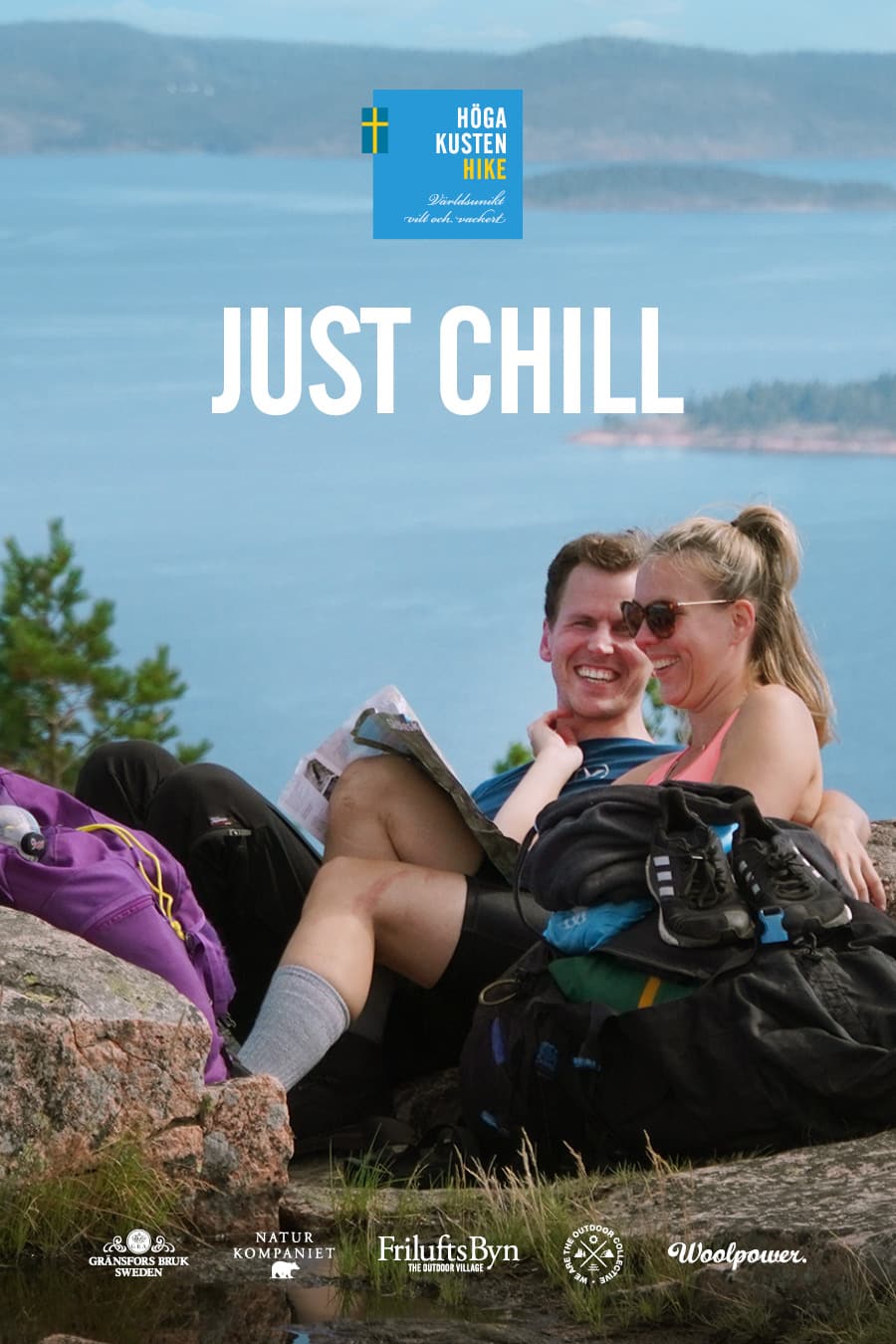 JUST CHILL >>
A big part of the experience is that you get time with yourself, each other or your new found friends, depending on how you prefer to spend your time. Many end up choosing a mix of all of them.
This is the adventure you've been waiting for. Come by yourself, bring your family or friends.
THIS WILL BE SO MUCH FUN!