The first High Coast Hike took place in 2013. Since then the adventures has grown into one of the most popular hiking adventures in the world. During three days you will experience stunning nature, learn new skills, have time to relax and of course have a really good time. You bring your own equipment, hike in your own pace and the first two days you can choose either the longer "Classic" route or the shorter "Pleasure" before you reach our shared nightcamps..
Check out what previous hikers have to say about the High Coast Hike.
THE HIKING FESTIVAL HIGH COAST HIKE
The High Coast Hike is so much more than a hike. It is more of a three day and 43 kilometer long hiking festival where you hike in your own pace between the checkpoints. Once there you can choose between joining the outdoor schools, take a dip in the ocean or just chill by the campfire with likeminded people from all over the world.
Choose between Classic or Pleasure
During the first and second day of the hike you can choose between the two distances Classic and Pleasure. Classic is the original route and take you up plenty of mountains while Pleasure give you more time to take breaks but also stunning views. If you are a beginner or hike with kids we recommend hiking pleasure the first day to get a feeling of the adventure.
Come Prepared
Both distances demand that you come prepared since you will hike up and down mountains. The distances are between 10 and 16 kilometers and your backpack will probably weigh between 14 and 20 kilo so you should have hiked with your backpack before arrival.
Time to relax
The distances are set so you will have time to lay down and enjoy a warm cliff 200 meters above the sea and have a nice time by the nightcamp. But this does not mean that the hike is simple. If you want to experience the highlights of the High Coast we need to hike up mountains so come prepared.
How does it work?
We take care of the practical details and when you check-in on either Wednesday evening or Thursday morning we give your map and food for the entire adventure. Shortly after we depart with buses from Friluftsbyn to the start of the adventure. From there you'll hike at your own pace, by yourself or together with others, to our collective night camps and have a seat at the camp fire. You carry your own equipment and sleep in your own tent that you bring yourself.
During this adventure you can take part in seminars and courses that's arranged together with some of Sweden's leading outdoor companies and the adventure ends with the ever so popular After-Hike in Friluftsbyn.
Soon you can be right here!
OUTDOOR TIPS
Here you can listen to previous hikers to get a sense of what lies ahead. If you want more tips for the hike, we've gathered them here.
A GOOD NIGHT'S SLEEP
How to have a cozy night outdoors in nature >>
JOIN ONE OF THE MOST POPULAR HIKING FESTIVALS IN THE WORLD
The High Coast Hike attracts hikers from all over the world.
Here are four reasons why you will love the adventure:
Over the stretch of three days you will experience the highlights of the High Coast of Sweden.
Get together on Wednesday and the grand After-Hike celebration with live music on Saturday.
Get new skills and make outdoor life more enjoyable. We invite some of Swedens leading outdoor companies.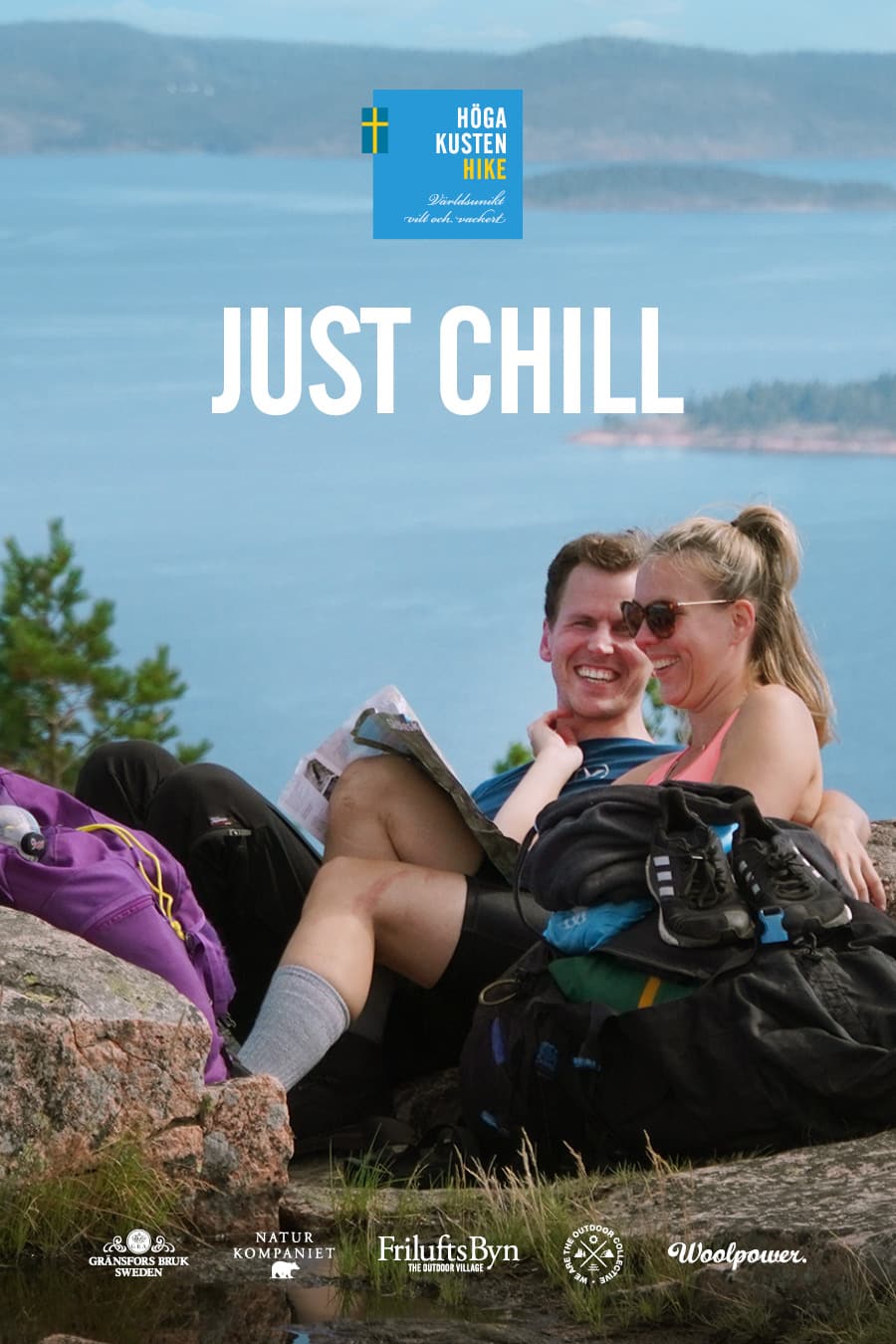 CHILLING >>
There is plenty of time for breaks and chilling with likeminded people from all over the world.
The High Coast Hike finish at the Top Cabin on Mt Skuleberget before we head down to FriluftsByn for the After-Hike party.
"A stunning experience with amazing views where you will get to know many new friends"
Åsa Olofsson
"To me this hike was also an internal journey where I got the chance to reflect on life."
Sanne Van Der Veer
"Being an experienced hiker it was almost a surreal experience to hike on mountains so close to the sea. The athmosphere was both entusiastic and friendly."
Sofia Furstenberg Stott
WHAT TYPE OF ADVENTURE ARE YOU LOOKING FOR?
Many come by themselves and return for the great outdoor community. Others bring their friends, family or partner and combine time with eachother and getting to know people from all over the world. 
Start the video to get a feeling of what you are about to experience.
HIGH COAST HIKE, SWEDEN
IT IS TIME FOR
AN ADVENTURE!
JOIN US!
START >>
Get a great overview of the High Coast Hike.