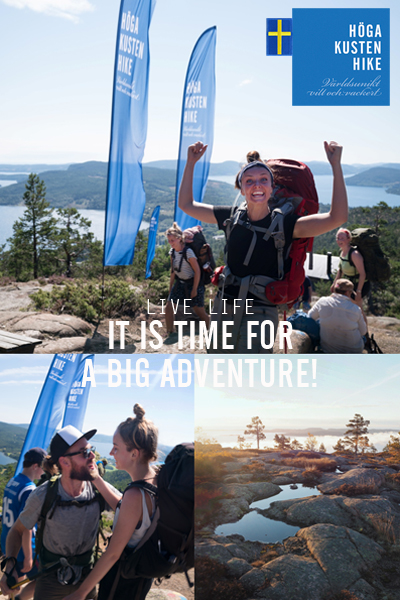 REGISTRATION – THE HIGH COAST HIKE
3:rd- 5:th August 2023
Take the opportunity to create memories of a lifetime! You hike at your own pace, with friends, family, by yourself of newfound like minded buddies. At check-in we'll go over the map and where yo meet up each night of the hike. During the adventure you can take part in outdoor schools, seminars and of course celebrate this accomplishment together at the After-Hike. Parts of this hike is strenuous. So make sure you come prepared and have read all rules and safety regulations:
– Rules and Safety of High Coast Hike >>

Check-in: You can check in Wednesday 16:00 – 22:00 and Thursday 07:00 – 08:30.
Busses to start: Busses leave FriluftsByn Thursday at 08:00 and 08:30.
Finish: You will reach the top of Mt. Skuleberget around noon on Saturday and be back in Friluftsbyn with memories of a lifetime around 3:00pm. Then the After-Hike starts.
Adventure is calling. Let´s go
Registration opens Freday 24th of March
HIGH COAST HIKE
3:rd - 5:th August, 2023
Adults:  229 euro* (2290 sek)
Youth (13-16 y)  119 euro* (1190 sek)
Kids: Up to 12y - 79 euro* (790 sek)
*Register with the code "hiker" before the 30th of May to get 40 euro* (400 sek) discount and get an Adult ticket for only 189 euro* (1890 sek).
WHATS INCLUDED:
Bus transports from FriluftsByn, seven meals of freeze dried food, map, outdoor seminar with Woolpower, Naturkompaniet and Gränsfors  Bruk as well as After-Hike. Outdoor Collective t-shirt worth (399 sek) and free space for your tent in FriluftsByn Saturday to Sunday.
REGISTER: Opens Friday 24th of March 15.00
Do not miss the videos from the High Coast Hike 2013, 2014, 2015, 2016, 2017 and 2018
Photos and Videos >>
HOW HARD IS IT?
This question is difficult as it is so much up to each persons own ability. It actually took a bit of convincing for us to even add "kilometer per day" as it is pretty irrelevant here in the High Coast. It's equally as much about altitude meters and terrain as it is about length of hiking.
For you to ge the best possible experience we offer two different routes - the Regular route, which you can do if you are ir general good form and have hiked a little further with your packed backpack before. The we have the Pleasure route. which is great if you are a little uncertain, or if your hiking with kids or simply just want to enjoy the scenery and camp site chill even more. You can switch between the two routes each day if you wish. No matter which route you chose we end up at the same night camp all together.
The most crucial factor is wether you come prepared or not. For most hikers it is a new experience to hike with a back pack of arounf 15kg and therefore it is a good idea to test your gear before setting out on the High Coast Hike. If you test it out, know what to expect, this adventure will be a blast.
Wed: Pre-Evening >>
Thur 16 km or 8 km about 6-8h*
Fri: 13 km or 9 km about 6h*
Sat: 10 km about 4h* + After-Hike >>
Sun: Sleep-in travel home.
*Calculate with about 2-3 hours for breaks, food, photographing, relaxing, swiming etc.
It is hard to explain how beautiful it is and how amazing the atmosphere is. But we have tried our best to make this video so that you hopefully get an idea of what we are trying to say.
WHAT TYPE OF ADVENTURE ARE YOU LOOKING FOR?
Many come by themself and keeps coming year after year for the great outdoor community. Others bring their friends, family or partner and combine time with eachother and time with new found friends. No matter how you prefer to spend your hike, here are a few tips.
A UNIQUE HIKING EXPERIENCE
The High Coast Hike attracts hikers from all over the world. Here are four reasons why you need to join the adventure:
Over the stretch of three beautiful days you'll experience the High Coast absolute highlights. Here is everything you need to know about the hike.
Attend seminars with some of Sweden's leading outdoor companies and get great tips on how to make every part of the adventure the most enjoyable.
Chill pre-party on Wednesday followed by a the grand After.HIke celebration with live music on Saturday. This will be a lot of fun!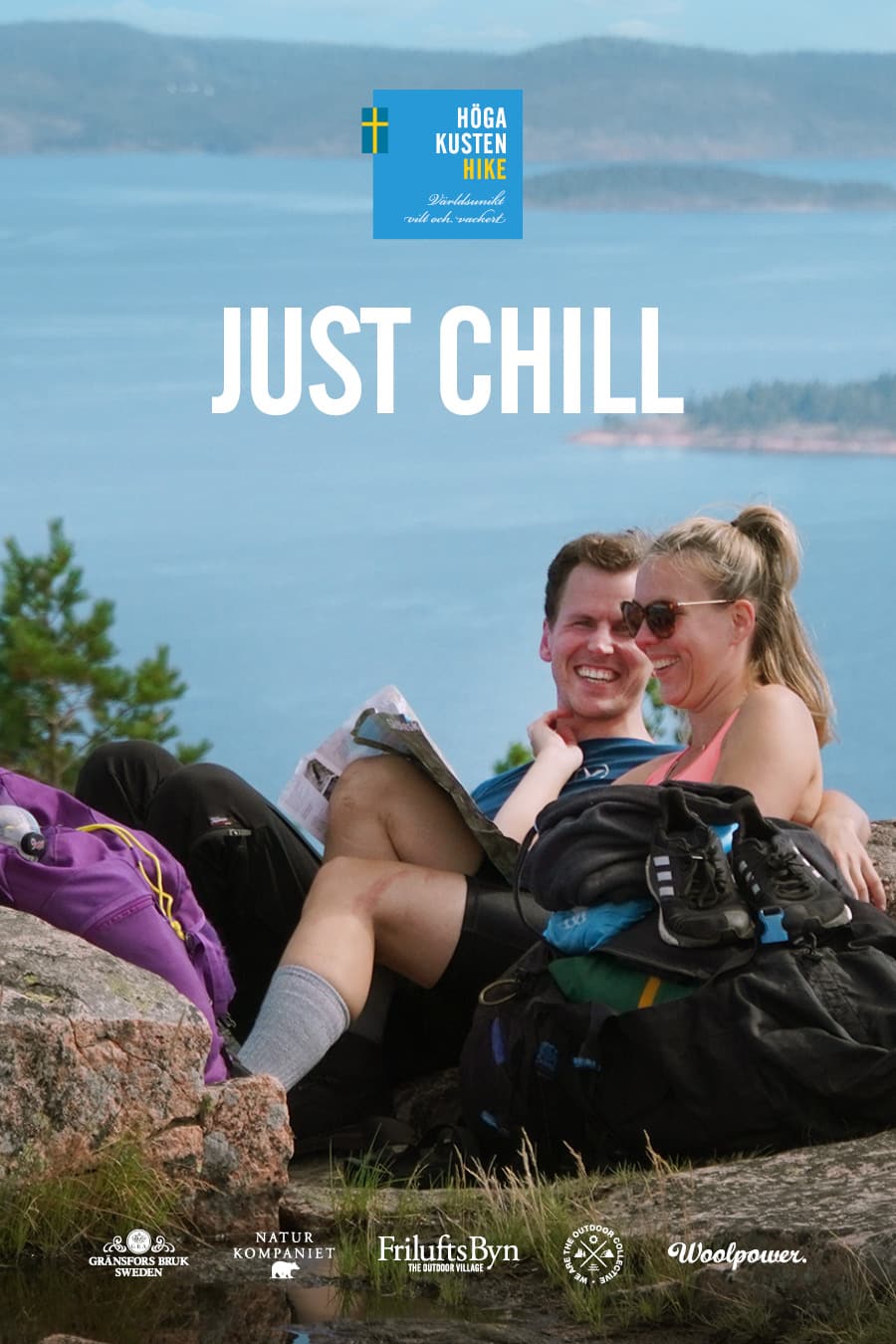 JUST CHILL >>
A big part of the experience is that you get time with yourself, each other or your new found friends, depending on how you prefer to spend your time. Many end up choosing a mix of all of them.
This is the adventure you've been waiting for. Come by yourself, bring your family or friends.
THIS WILL BE SO MUCH FUN!