"The communal feeling and the breathtaking scenery makes this a truly unique adventure"
Norr Magazine
"This is a really fun adventure that almost everyone can join with a little bit of preparation."
Utemagasinet
"The High Coast Hike is the most pleasant and beautiful hiking adventure in Sweden."
Naturkompaniet
ONE OF THE MOST POPULAR
HIKING FESTIVALS IN THE WORLD
Join the hiking adventure of a lifetime in one of Sweden´s most beautiful nature areas with majestic coastal mountains, sandy beaches and deep forests. Experience the great atmosphere, outdoor schools and all the fun.
It is time for an adventure! This is it!
WHERE / WHEN:
Aug 3rd - 5th 2023
Start and finish: FriluftsByn
High Coast - Sweden.
TICKETS:
Adult: 229eu (2290 sek)
Youth (13-16y): 119eu (1190sek)
Kids up to 12y: 79eu (790sek)
REGISTRATION:
Tickets are available. 
Registration >>
JOIN ONE OF THE MOST POPULAR HIKING FESTIVALS IN THE WORLD
The High Coast Hike attracts hikers from all over the world.
Here are four reasons why you will love the adventure:
Over the stretch of three days you will experience the highlights of the High Coast of Sweden.
Get together on Wednesday and the grand After-Hike celebration with live music on Saturday.
Get new skills and make outdoor life more enjoyable. We invite some of Swedens leading outdoor companies.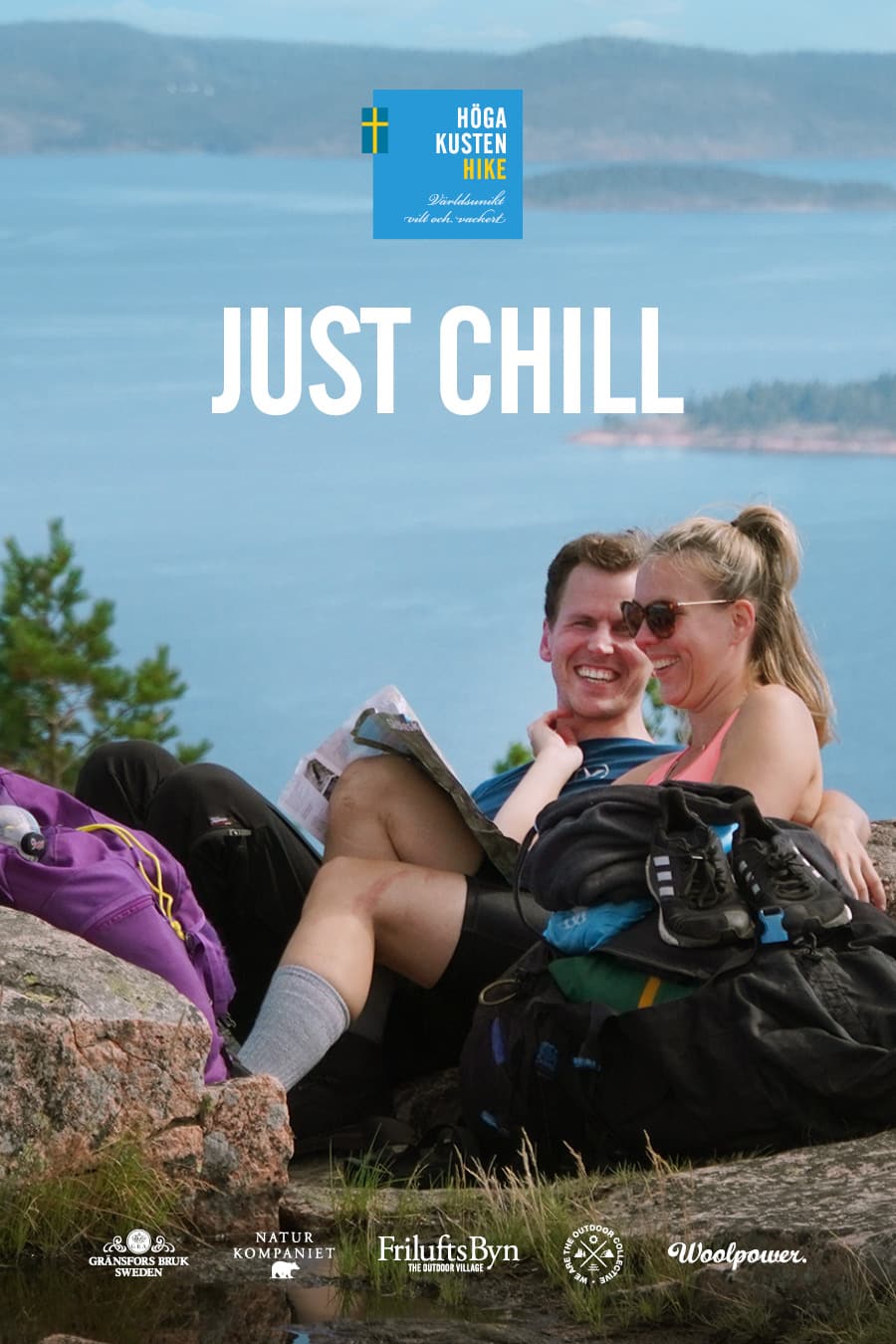 CHILLING >>
There is plenty of time for breaks and chilling with likeminded people from all over the world.
The first two days you can chose between two routes – Classic with more views and Pleasure that brings you more time for rests and breaks. Both routes end up at the shared night camp.
You chose if you hike by yourself or in the company of other hikers.
SO WHAT EXACTLY IS THE
HIGH COAST HIKE?
It has never been easier to set out on a big adventure. Over the coarse of three days you get to enjoy the true highlights of the World Heritage – High Coast of Sweden. We take car of transportation, guides, food, seminars and all the fun things along the way – you hike at your own speed through breathtaking nature while carrying your own equipment and tent to our beautiful shared night camps.
In the evenings you can choose to just relax, chill by the camp fire or join any of our outdoor schools where you get to meet some of Sweden's leading outdoor companies.
Before and after the hike we gather in FriluftsByn, Swedens hub for Outdoor. During the pre-evning we light the campfires, listen to live music and through the map and all tips needed. After the hike we celebrate our accomplishments at the After-Hike.
The High Coast Hike attracts adventurers from all over the world. From experiences hikers to curious beginners. From solo-hikers to groups of friends, couples or families. The High Coast Hike have been organized every years since 2013 and every year we sell out – Join us, we promise you'll like it.
Reserve your ticket in time!
HIGH COAST HIKE
When: 3:rd - 5:th August, 2023
Where: FriluftsByn, Mt Skuleberget.
Adults:  229 euro* (2290 sek)
Youth (13-16 y) 119 euro* (1190 sek)
Kids: Up to 12y - 79 euro* (790 sek)
WHATS INCLUDED:
Bus transports from FriluftsByn, seven meals of freeze dried food, map, outdoor seminar with Woolpower and Naturkompaniet, After-Hike,  Outdoor Collective t-shirt (worth 40 euro) and free space for your tent in FriluftsByn Saturday to Sunday (30 euro).
Yes, it is time for another adventure!
The High Coast Hike starts and finishes in Friluftsbyn, a meeting place for nature, creativity, and community in the heart of the High Coast World Heritage Site. This means that if you want to experience more of the High Coast before or after the adventure, you're close to all the sights and activities of the World Heritage Site.
WHAT TYPE OF ADVENTURE ARE YOU LOOKING FOR?
Many come by themselves and return for the great outdoor community. Others bring their friends, family or partner and combine time with eachother and getting to know people from all over the world. 
Start the video to get a feeling of what you are about to experience.
HIGH COAST HIKE, SWEDEN
IT IS TIME FOR
AN ADVENTURE!
JOIN US!
START >>
Get a great overview of the High Coast Hike.