"The High Coast Hike is the most pleasant and beautiful hiking adventure in Sweden." 
Naturkompaniet
"The High Coast Hike is a really fun adventure that almost everyone can join with a little bit of preparation." 
Utemagasinet
"The communal feeling among the hikers together with the breathtaking views makes this a truly unique adventure" 
Norr Magazine
HIGH COAST HIKE
O course you should join one of Europe's most popular hiking adventures with breathtaking nature, great communal feeling, outdoor schools and the celebratory After-Hike!
WHEN:
August 3rd – 5th 2023
WHERE:
FriluftsByn, High Coast.
REGISTRATION:
Registration opens Friday 24th of March
COST:
Adult: 229eu (2290 sek)
Youth (13-16y): 119eu (1190sek)
Kids up to 12y: 79eu (790sek)
A UNIQUE HIKING EXPERIENCE
The High Coast Hike attracts hikers from all over the world. Here are four reasons why you need to join the adventure:
Over the stretch of three beautiful days you'll experience the High Coast absolute highlights. Here is everything you need to know about the hike.
Attend seminars with some of Sweden's leading outdoor companies and get great tips on how to make every part of the adventure the most enjoyable.
Chill pre-party on Wednesday followed by a the grand After.HIke celebration with live music on Saturday. This will be a lot of fun!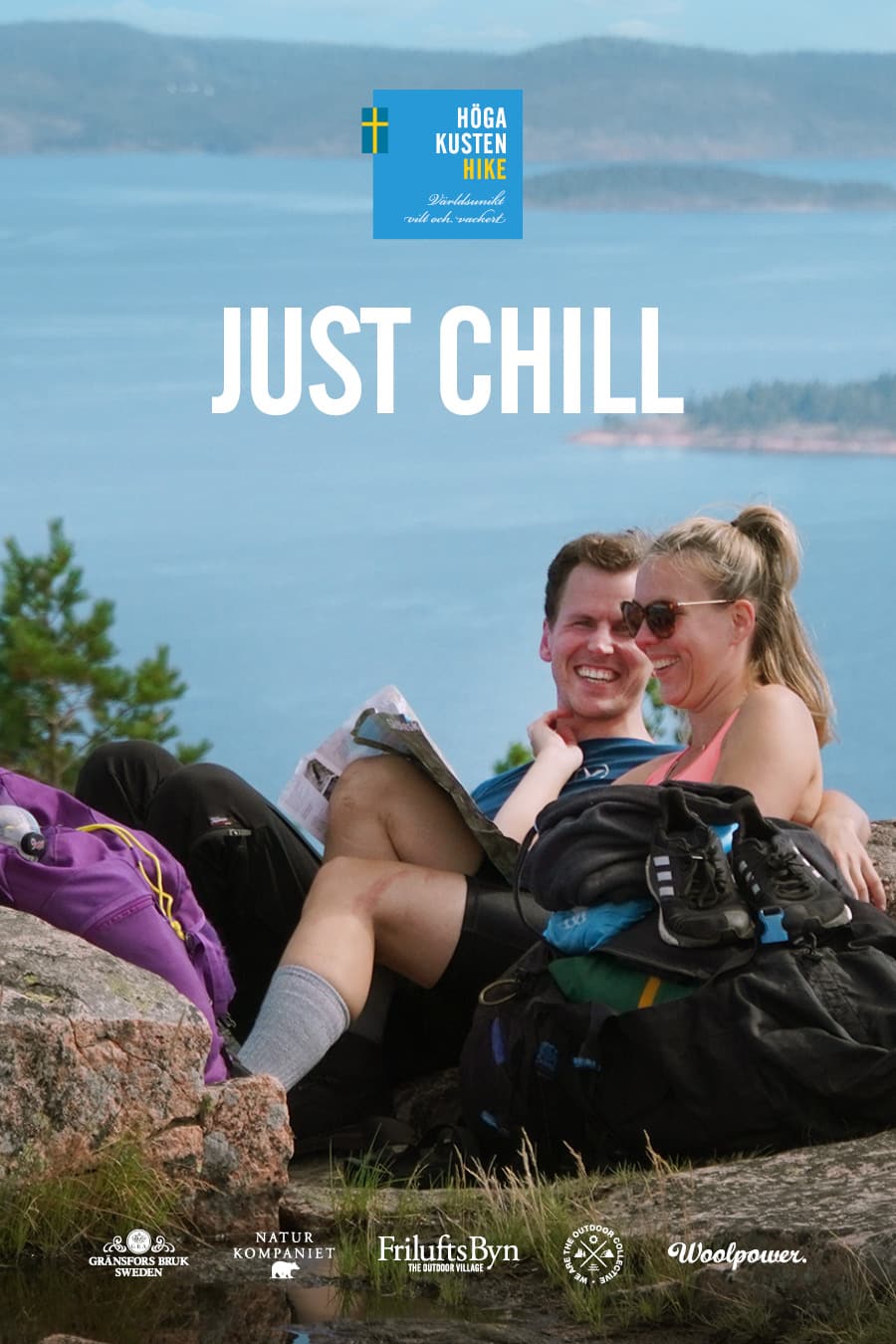 JUST CHILL >>
A big part of the experience is that you get time with yourself, each other or your new found friends, depending on how you prefer to spend your time. Many end up choosing a mix of all of them.
This is the adventure you've been waiting for. Come by yourself, bring your family or friends.
About half of the hikers usually origniate from Sweden. The other half is from all over the world – from the US to China.Usa till Kina.
Every day you can chose between the two routes – Regular with more views and Pleasure that brings you more time for rests and breaks. Both routes end up at the shared night camp. You chose if you prefer to hike by yourself or in the company of other hikers.
FACTS: HIGH COAST HIKE
Over the coarse of three days you get to enjoy the true highlights of the World Heritage that is the High Coast of Sweden. We take car of the transportation, guides, food, seminars and lots of fun things along the way – you hike at your own speed through breathtaking nature while carrying your own equipment and tent to our shared night camps.
Take the evenings to just relax, chill by the camp fire or join any of our outdoor schools where you get to meet some of Sweden's leading outdoor companies.
Before the hike many of us meet up at the Pre-Evening and after the hike we celebrate together at the After-Hike in Friluftsbyn, a meeting place for Sweden's outdoor life with live music, camp fires and a lot more!
The High Coast Hike attracts adventurers from all over the world. From experiences hikers to curious beginners. From solo-hikers to groups of friends, couples or families. Reserve your spot in time! The High Coast Hike have been organized every years since 2013 and every year we sell out – Join us, we promise you'll like it.
HIGH COAST HIKE
3:rd - 5:th August, 2023
Adults:  229 euro* (2290 sek)
Youth (13-16 y)  119 euro* (1190 sek)
Kids: Up to 12y - 79 euro* (790 sek)
*Register with the code "hiker" before the 30th of May to get 40 euro* (400 sek) discount and get an Adult ticket for only 189 euro* (1890 sek).
WHATS INCLUDED:
Bus transports from FriluftsByn, seven meals of freeze dried food, map, outdoor seminar with Woolpower, Naturkompaniet and Gränsfors  Bruk as well as After-Hike. Outdoor Collective t-shirt worth (399 sek) and free space for your tent in FriluftsByn Saturday to Sunday.
REGISTER: Opens Friday 24th of March 15.00
Join us on this really pleasent and beautiful hiking adventure.
WHAT TYPE OF ADVENTURE ARE YOU LOOKING FOR?
Many come by themself and keeps coming year after year for the great outdoor community. Others bring their friends, family or partner and combine time with eachother and time with new found friends. No matter how you prefer to spend your hike, here are a few tips.
Some bring their partner, group of friends or the whole family – many also come by them self and hike with newfound friends. This creates a really fun and festive atmosphere.  
THIS WILL BE SO MUCH FUN!