"Coming here by yourself and feeling really welcome is amazing" check out what previous hikers have to say.
COME BY YOURSELF
– HIKE WITH NEW FRIENDS
Do you like to go out on an unforgettable adventure but have a hard time gathering family or friends? Well, know what – that does not matter. Every year plenty of hikers from all over the world, from the United States to China arrive by themselves to the High Coast Hike. Some are experienced but most are curious beginners who just like to experience some amazing nature, meet up with some nice people and have some fun.
On this page we have gathered some tips for you who arrive by yourself. You find more information about the adventure on this site and a good place to start is here: The High Coast Hike>>
HOW TOUGH IS THE HIKE?
The High Coast Hike is suitable for both experienced and beginners and the route is set so that you can take plenty of breaks. However, you need to come prepared, having hiked with your equipment and gotten used how to set up your tent. Do not focus too much on the kilometers since we will hike over coastal mountains with amazing views.
Wed: Pre-Evening
Thurs: 16k (Alt 12k) app. 8h*
Fri: 12k (alt 8k) app. 6h*
Sat: 10k app. 4h* + After-Hike
Sun: Lay-in and travel home
*Add 2-3 hours for breaks, cooking food, taking pictures and power-naps, swim in ocean/lakes etc.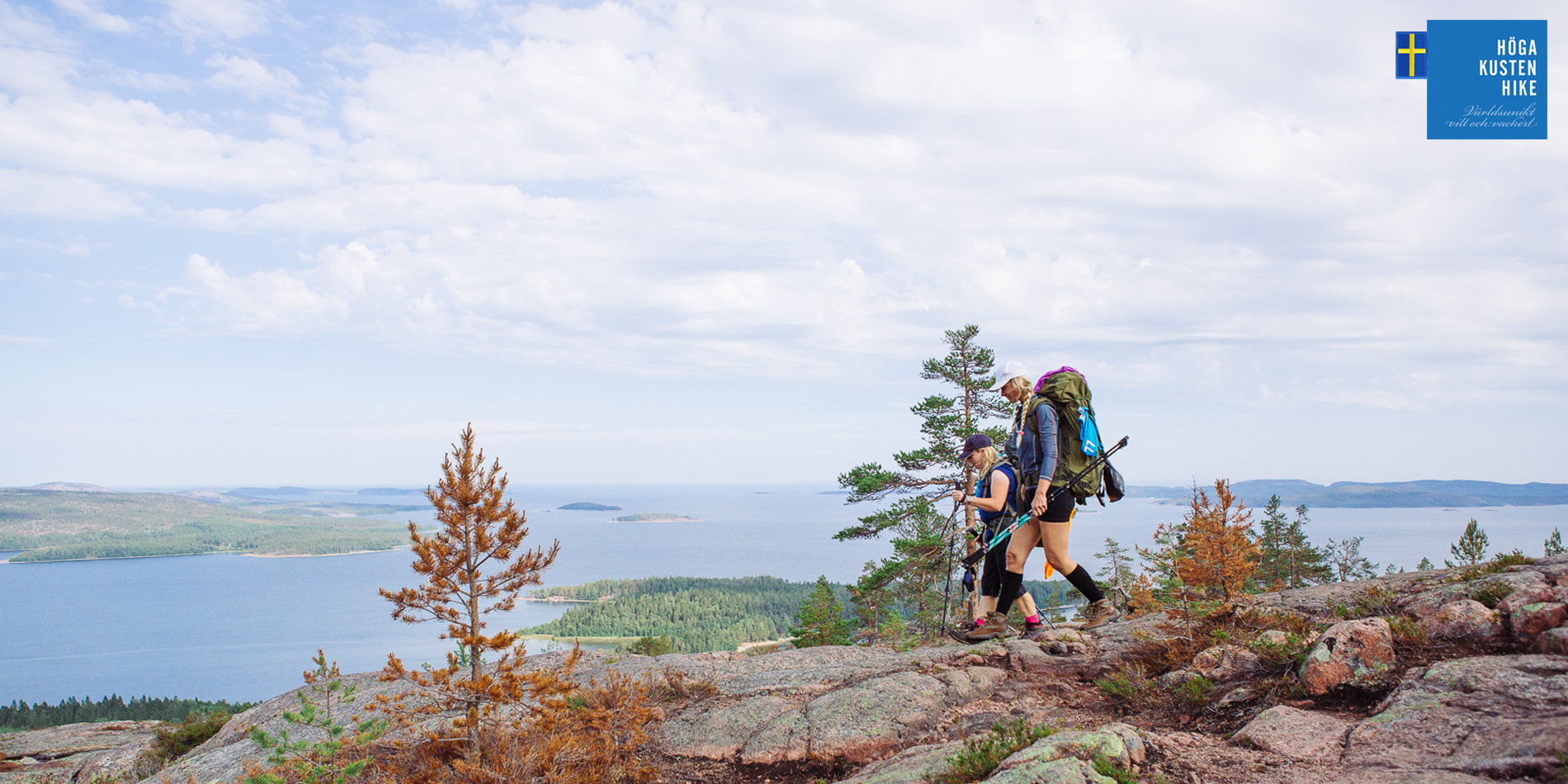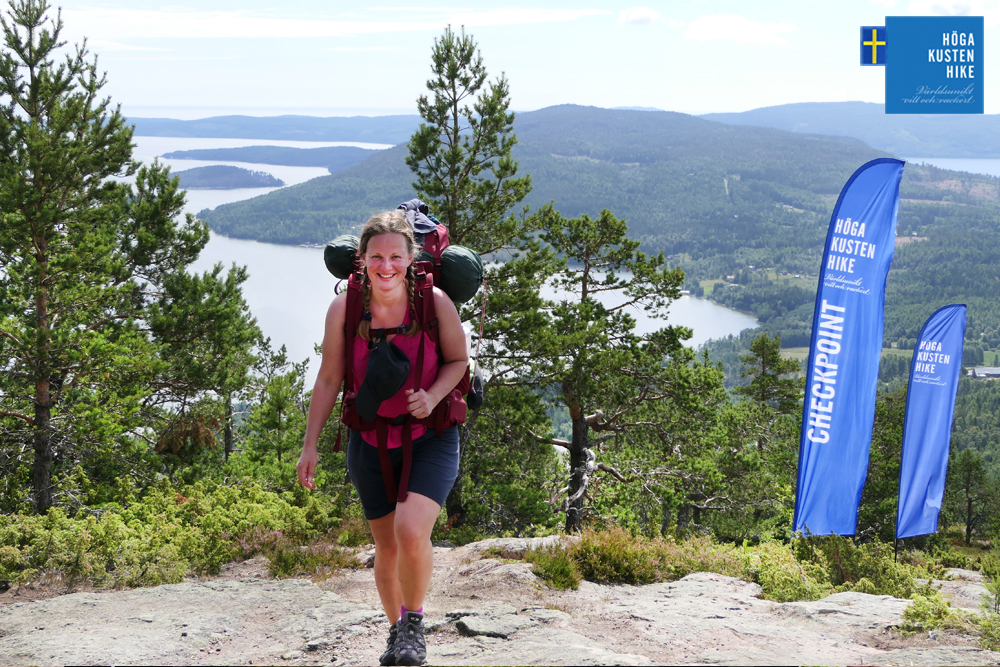 1. JOIN THE PARTICIPANT GROUP
We recommend everybody to join the participant group since this is where we regularly update you before the hike. But if you plan to arrive by yourself then you really should join the group. Here you can post if you have space in your car – or like to join someone else. Or if you like to share a rental cabin.
Before the hike we also make a thread where those who arrive by themselves also can say "Hi, I am from XXX and I will join the hike – I am up for some company parts of the hike". Usually this is not too complicated and tend to sort out itself. Ok, got it, take me to the participant group >>
2. STAY IN FRILUFTSBYN
This might just be the best tips. Believe us, you do not want to be the person leaving the After-Hike to take the bus or get into the car leaving all the fun behind. Give yourself the opportunity to stay and enjoy the feeling of having made it.
Camping with tent Saturday to Sunday in FriluftsByn is included in the registration and is the option most people go for. However, if you book in time you might also get a spot in a cabin. Regardless of where you sleep you will sleep like a baby since you will be somewhat exhausted but really happy.
3. COME TO THE PRE-EVENING
Most people arrive already on Wednesday to just relax and enjoy hanging out in FriluftsByn. We flip burger, might have a beer and get ready for the adventure by the campfires. We also gather to take a look at the map. This is a very natural way to get to know other hikers. It is proven to be more or less impossible to sit next to eachother by a campfire and not start talking to eachother. We have a lot of campfires so you can easily change spots if you like a more calm or lively campfire.
The main thing is that we just want to make it perfectly clear that there is a great buzz and you will never have to worry about arriving by yourself.
4. WE SET OUT TOGETHER
During the High Coat Hike you carry your own equipment and tent and hike in your own pace to the checkpoint at the night camps. You decide yourself if you like to hike by yourself or join other hikers. Most people vary throughout the day. You join some people, hike for a while and share experiences, then split just to meet up again during a break. Others immediately get to know other hikers and set out together the entire adventure.
The first day buses depart from FriluftsByn one by one as they get full. This means that we are spread out from the start. During day two and three you leave the camp when you are ready, but before 10:00, so once again you decide if you hike by yourself or join others. There is no organized set-up so you can decide yourself. However most often groups of 4-10 people are formed, sometimes the group gets smaller sometimes larger. The only thing that is for sure is that you will always find company.
5. SHARED NIGHTCAMPS
In the evenings we gather in shared nightcamps. Here you can choose to pitch your tent more private or among others. The first nightcamp usually starts with a refreshing swim before it is time for dinner and seminars. At the second nightcamp those who like to go hiking up Mt.Gyltberget to enjoy the views and listen to seminars.
If you like to decrease the weight in your backpack you could share tent with other participants. You get in contact with other hikers in the participant group on facebook >>
Saturday and it will feel like we have known eachother for weeks. The celebration starts already by the finish by the Top Cabin on top of Mt.Skuleberget. Then we hike down to FriluftsByn, take a shower and meet at the After-Hike. Burgers, beer, live-music and a lot of fun.
Camping with tent in FriluftsByn is included Saturday to Sunday. Most people stay to Sunday to be able to relax and enjoy the company before heading home relaxed on Sunday with new friends and memories for life. – After-Hike >>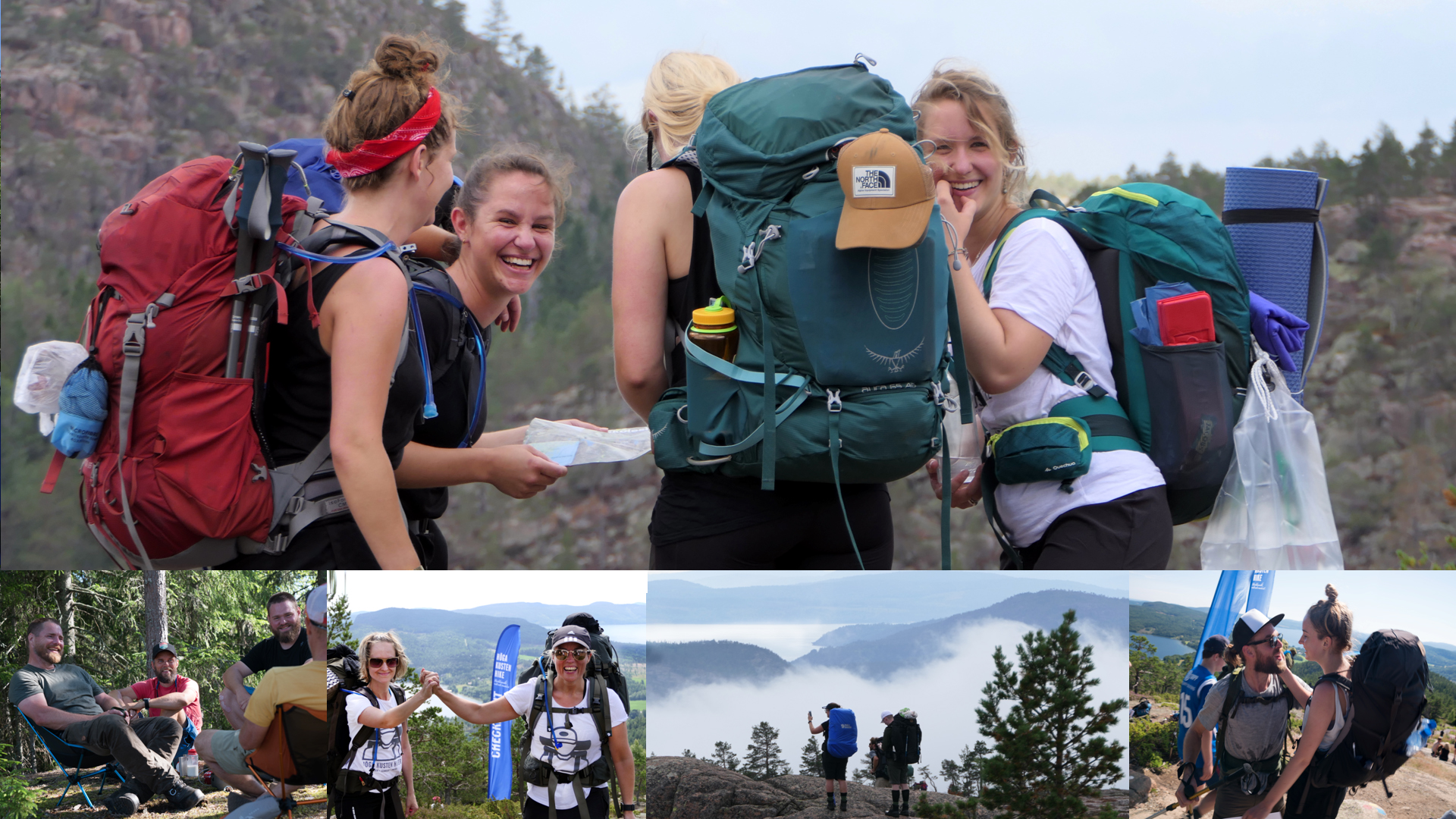 BRING YOUR FRIENDS
COLLEAGUES OR PARTNER >>
Here you find great tips for you who plan to bring your friends, colleagues or partner to the High Coast Hike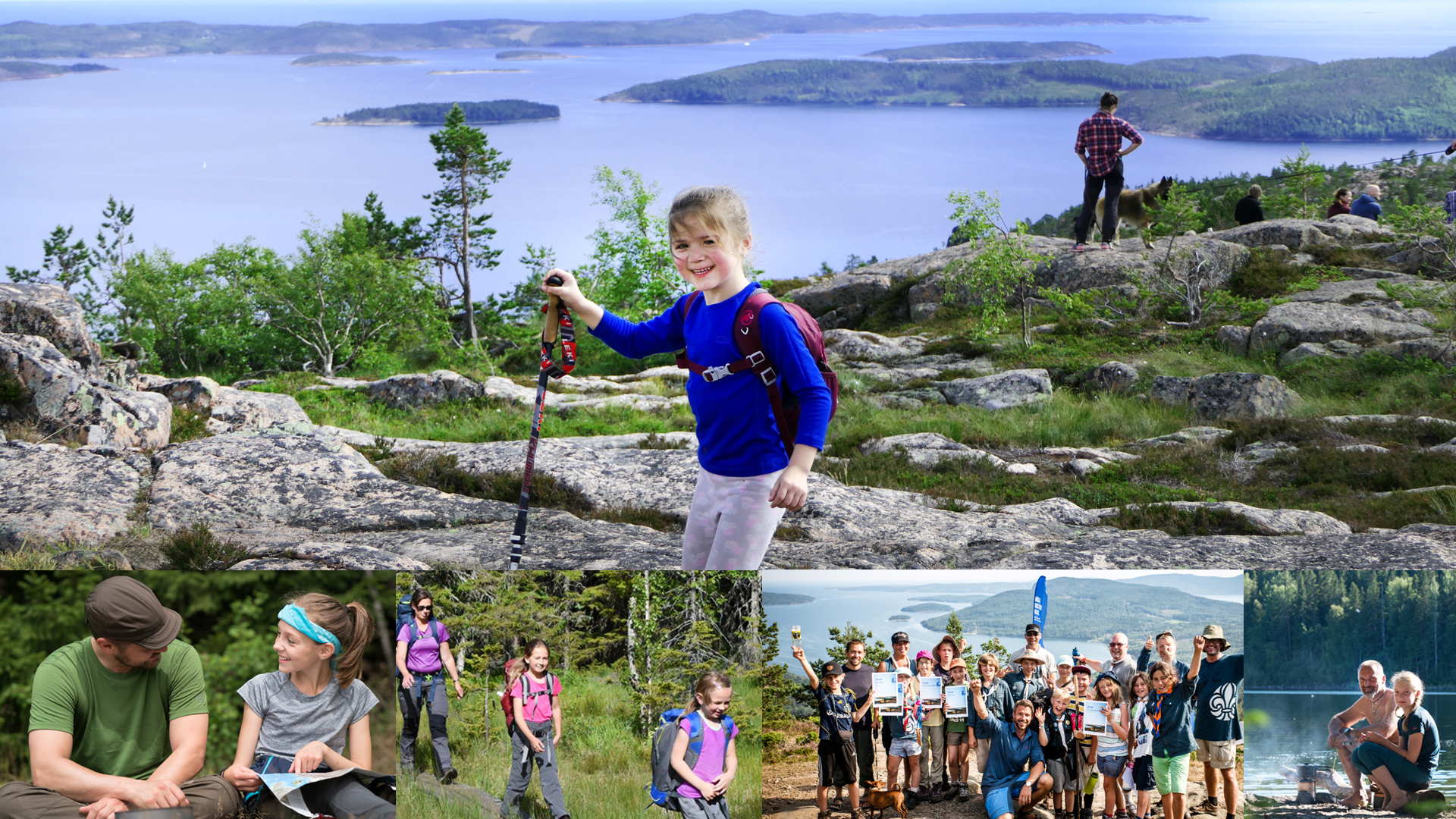 Over the years a lot of children have completed the hike. Here are some good tips on how to make it.
 The High Coast Hike is perfect for you who arrive by yourself to hike with new friends. Check this out.