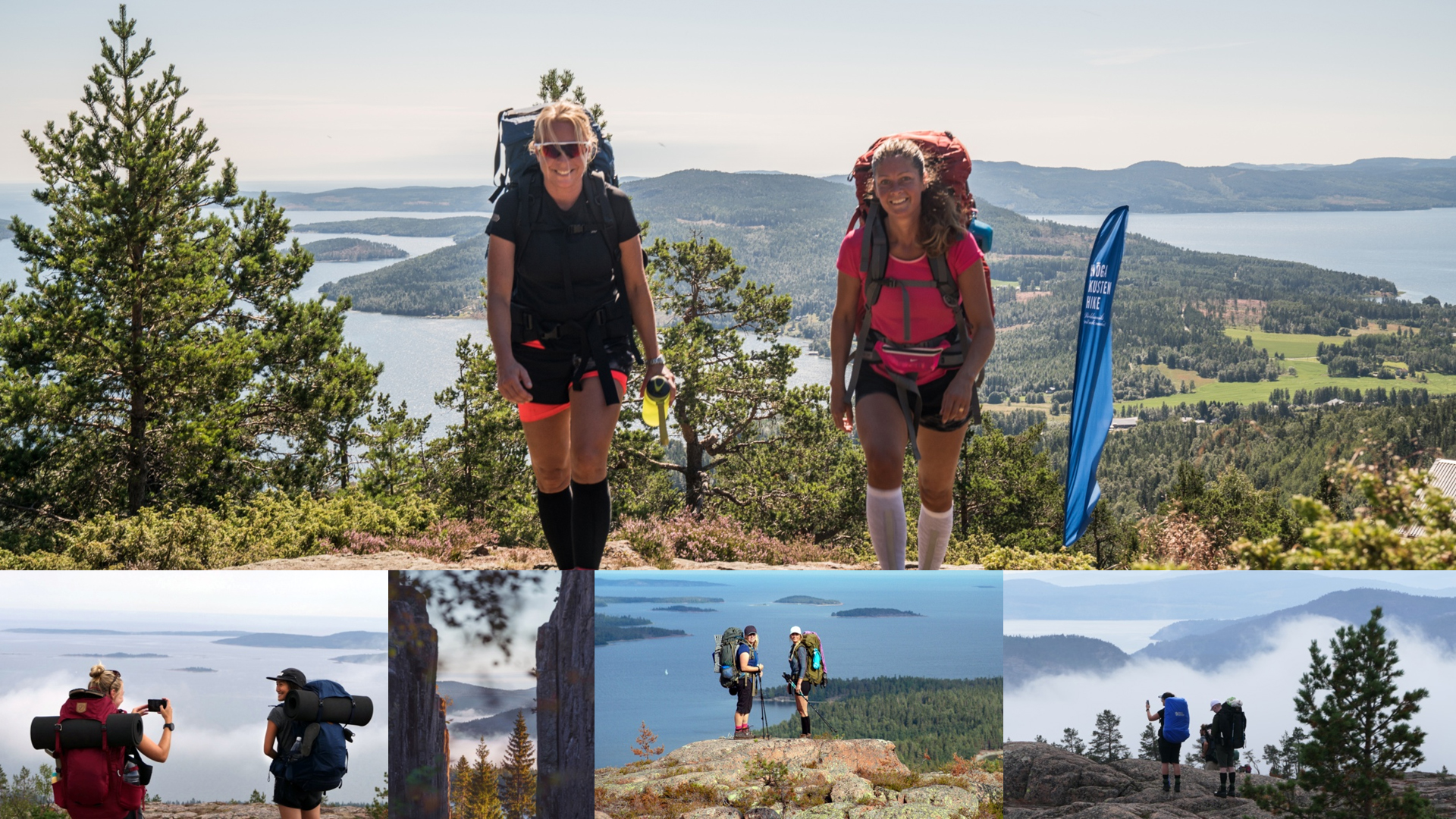 HIKE THE HIGH COAST OF SWEDEN
The High Coast of Sweden
The High Coast of Sweden is one of two Natural World Heritage Sites in Sweden and has been voted Swedens most beautiful nature. During the High Coast Hike you will experience the highlights of the High Coast – Coastal mountains, deep forests and a shimmering coastline.
About the Hike
The High Coast Hike does not require any knowledge in reading maps with compass since you will follow well marked trails. However you need to be able to check your whereabouts. The Hike is very varied and sometimes tough while other parts cuts through beaches and forests. Estimate between 6 to 8 hours of active hiking per day. That gives plenty of time to take an afternoon nap, take nice pictures and go for a swim in the ocean or the lakes..
Map Check
During the pre-evening on Wednesday and before the buses depart on Thrusday we will go through the map. Then you will also get the latest information about where you can get fresh water during the hike. Do not miss the map-check.
HIGHLIGHTS
Mt.Stampberget
Mt.Slåttdalsberget
Slåttdalsskrevan Creek
Mt.Gyltberget
Mt.Skuleberget
Kälsviken Bay
Tärnättholmarna Peninsula
Lake Tärnättvattnet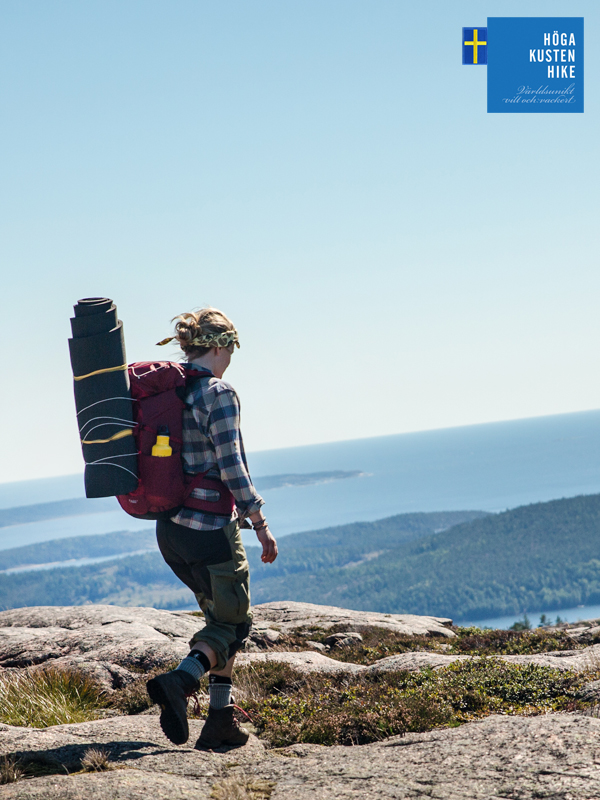 DAY I
MIGHTY MOUNTAINS AND CANYONS
The hike takes you straight into the highlights of the High Coast. Mt. Stampberget, Mt. Slåttdalsberget, through the Slåttdalsskrevan and the beautiful Lake Tärnättvattnet. In the evening we light campfires at the nightcamp at Tärnättholmarna Peninsula, surrounded by the sea.
Distance: 16k (Alt 12k)
Time: Est 8 hours of hiking
Other: Workshop with Woolpower
Highlights: Mt.Slåttdalsberget, Slåttdalsskrevan Creek, Lake Tärnättvattnet.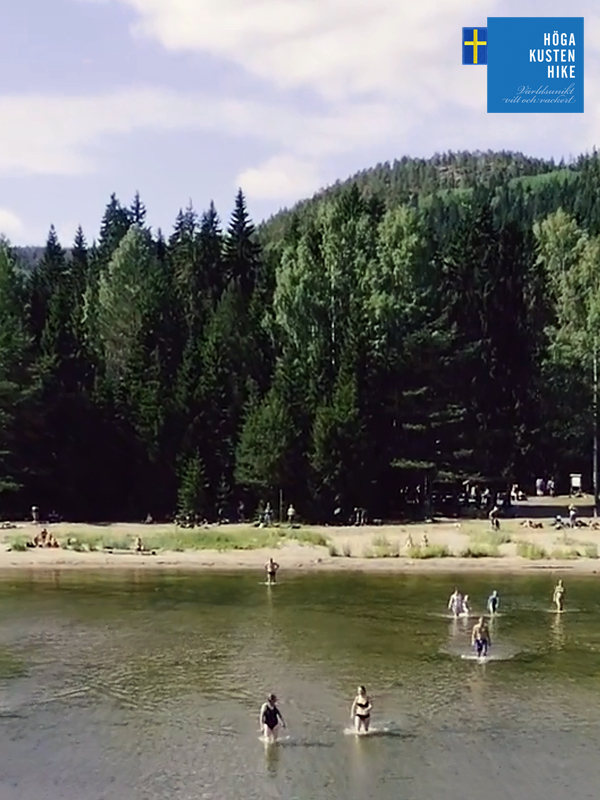 DAY II
SANDY BEACHES AND DEEP FORESTS
Start the day by hiking up to the cave and the smaller canyon up towards Tärnättvattnet before you set off down the mountain with amazing views. Soon you reach the sandy beaches and lunch is best taken by the Kälsviken Bay where you also find workshop by Morakniv and Gränsfors Axes. Then the trail takes you into the woods and soon you are at the nightcamp Dal. After you have pitched your tent we will hike up Mt.Gyltberget for amazing views and outdoor school with Fjällräven.
Distance: 12k (Alt 8k)
Time: Est 6 hours of hiking
Other: Outdoor School with Morakniv, Gränsfors Axes and Fjällräven
Highlights: Tärnättholmarna Peninsula, Tärnättholmarna Cave, Kälsviken Bay and Mt.Gyltberget.
DAY III
Mt.SKULEBERGET AND AFTER-HIKE
The shortest route but with the most dramatic finish. Follow the High Coast Trail to the majestic Mt. Skuleberget. You hike up the east trail to the topp, passing the cave. After the finish on the top of the mountain you hike down the "Höga Kusten Stigen" to FriluftsByn where we celebrate our accomplishment at the After-Hike.
Distance: 10k
Time: Est 4 hours of hiking
Highlights: Mt.Skuleberget, a cold beer in the Top-Cabin and After-Hike