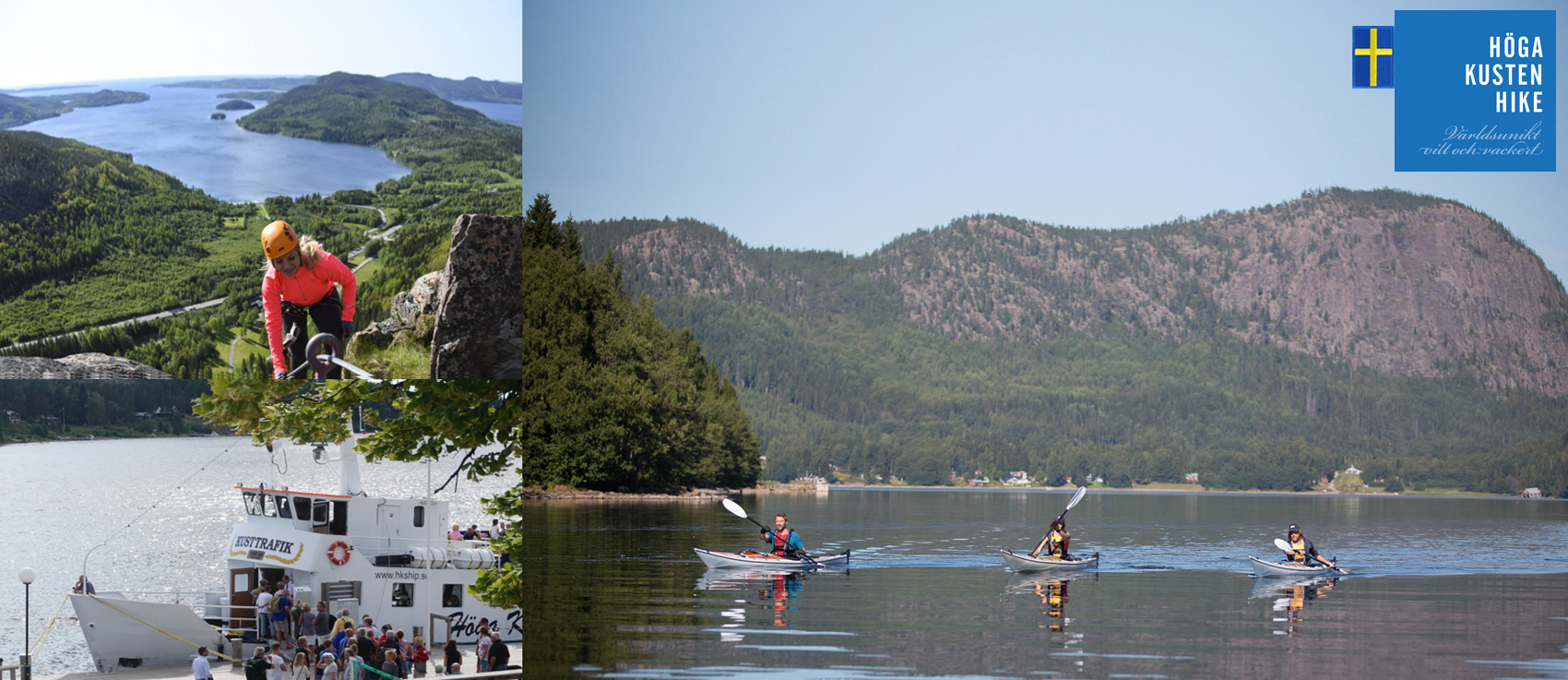 ARRIVE EARLY – STAY LONGER
While you have traveled up all the way to the High Coast you can not miss some of the other highlights. Why not arrive already on tuesday and take a kayaktour on wednesday and then climb the Via Ferrata on sunday. Or relax while you take the cruiseships to Ulvön or enjoy the Paradiset spa.
KAYAKING
The High Coast is known for some of Swedens best kayaking. In July the Höga Kusten Kayak Center will open only five minutes from FriluftsByn. The website will open in June but pre-book a kayak by e-mailing info@friluftsbyn.se
VIA FERRATA
On the east side of Mount Skuleberget you find the largest Via Ferrata arena in Northern Europe. Choose between four different routes up the mountan.
Via Ferrata >>
ULVÖN ISLAND
Let your legs get some well deserve rest while you take the tour boat to Ulvön Island. Home of the Fermented Herring. Boats leave only a 20 minute walk from FriluftsByn.
– Höga Kusten Båtarna >>
FJÄLLRÄVEN OUTLET
Örnsköldsvik is the hometown of Fjällräven. Just south of Örnsköldsvik you find the Fjällräven outlet. Prices does not get better than this!
PARADISET SPA AND WATERPARK
In the center of Örnsköldsvik you can enjoy northern Swedens largest spa and water funpark. Children will love the attractions while you slip into the spa.
– Paradiset >>
JUST RELAX
Seriously, you have hiked three days. You deserve a day off. No plans what so ever. Take a book down to the lake, take a mat and sleep in the woods or chill with a waffle and a beer at the top cabin. Life is good!