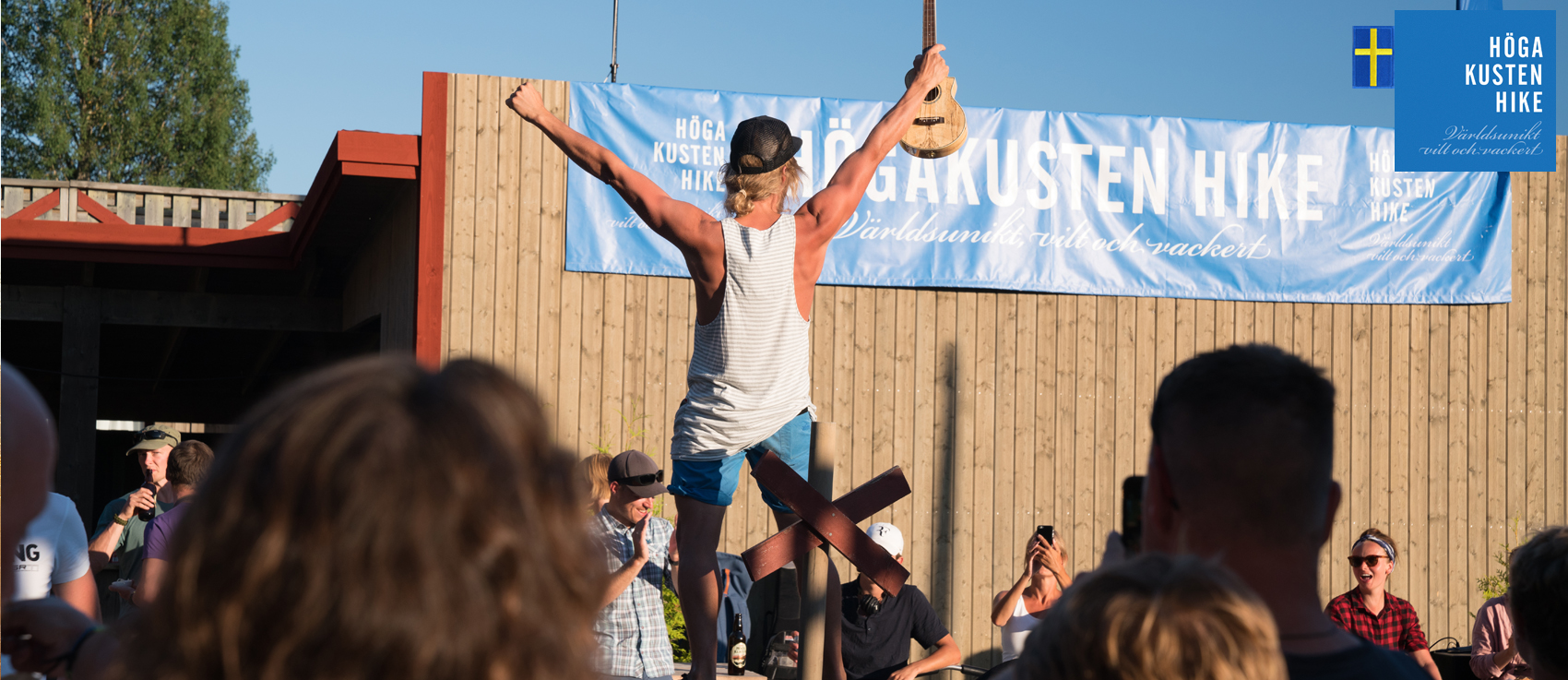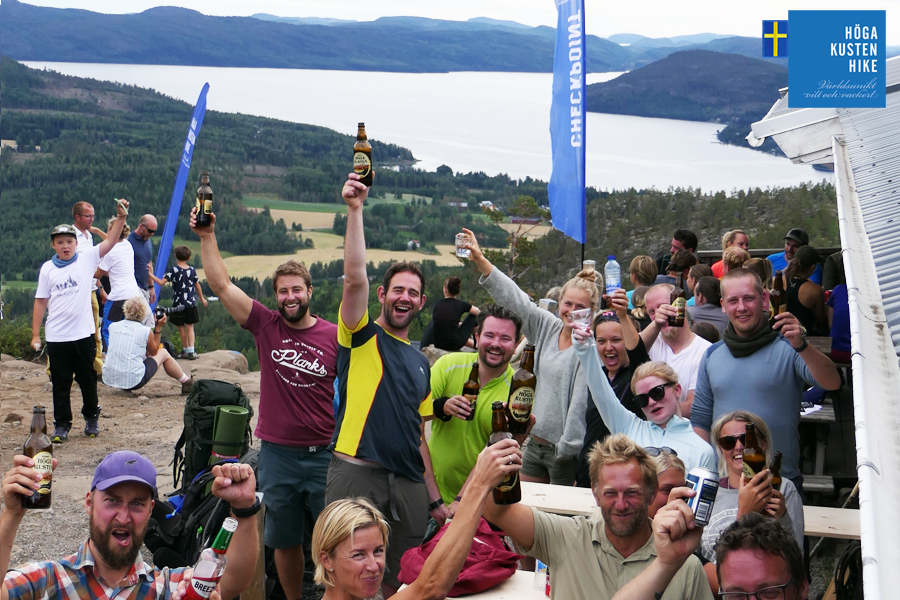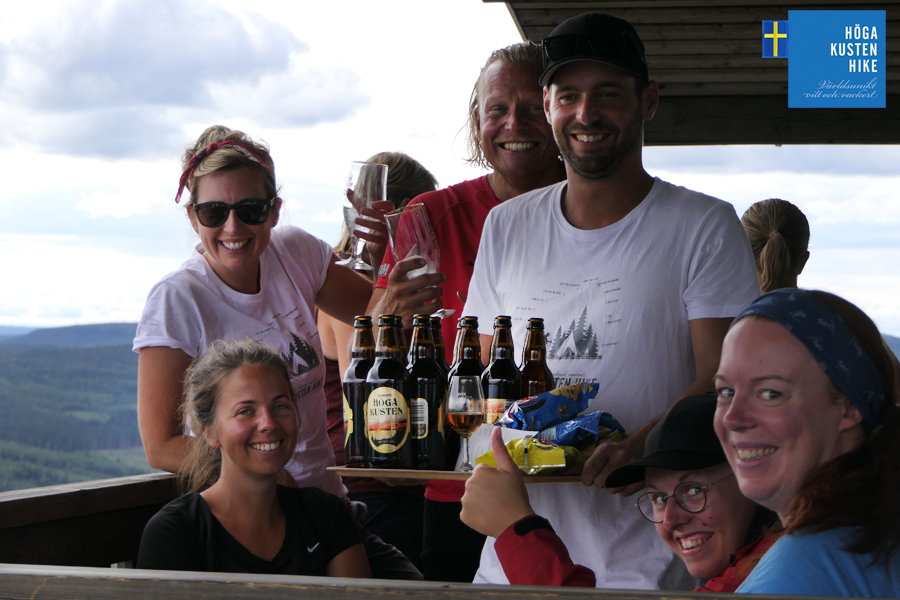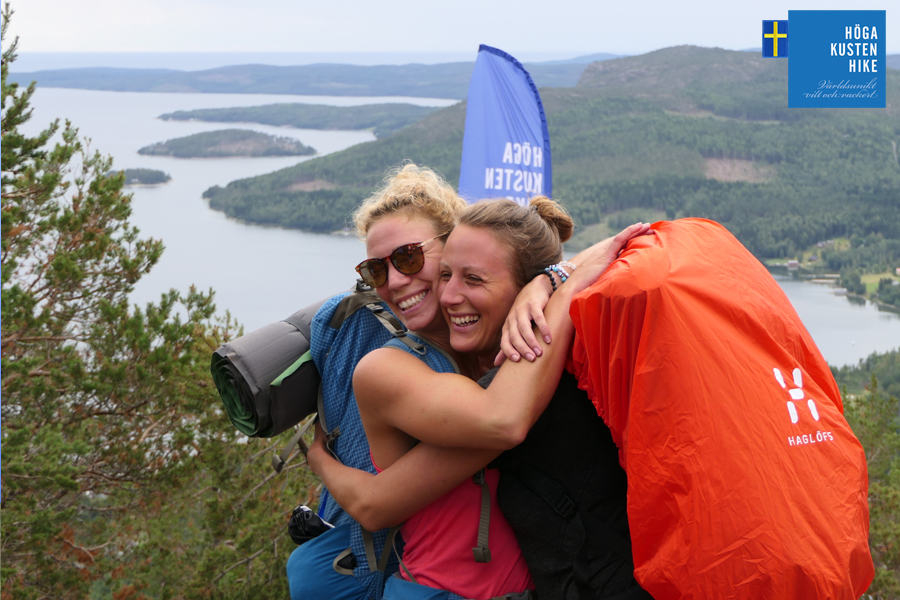 FINISHLINE HIGH COAST HIKE: 10:00 – 16:00
One of the absolute highligts of the adventure is to reach the top of Mount Skuleberget and enjoy the amazing views and the company of other hikers.
Take a seat in the Top Cabin and re-hydrate and get some energy. Here you find snacks, fika, meals and also soft drinks, beer, wine, Gin and Tonic etc. 
It has become a tradition to give hikers who are about to reach the finishline a round of applause so we hope you help us make this a great experience for everybody.  
ABOUT THE FINISH
The finishline opens at 10:00. Make sure you check out on the top before you collect your diploma and patch. The Hike from the top to FriluftsByn is app 1,3 km. It is easiest to follow the small road from the top. Hiking down takes about 20 minutes. You can also take the chair-lift from the top. The price is 100 sek + 50 sek for your backpack. The hike and the lift takes about the same time.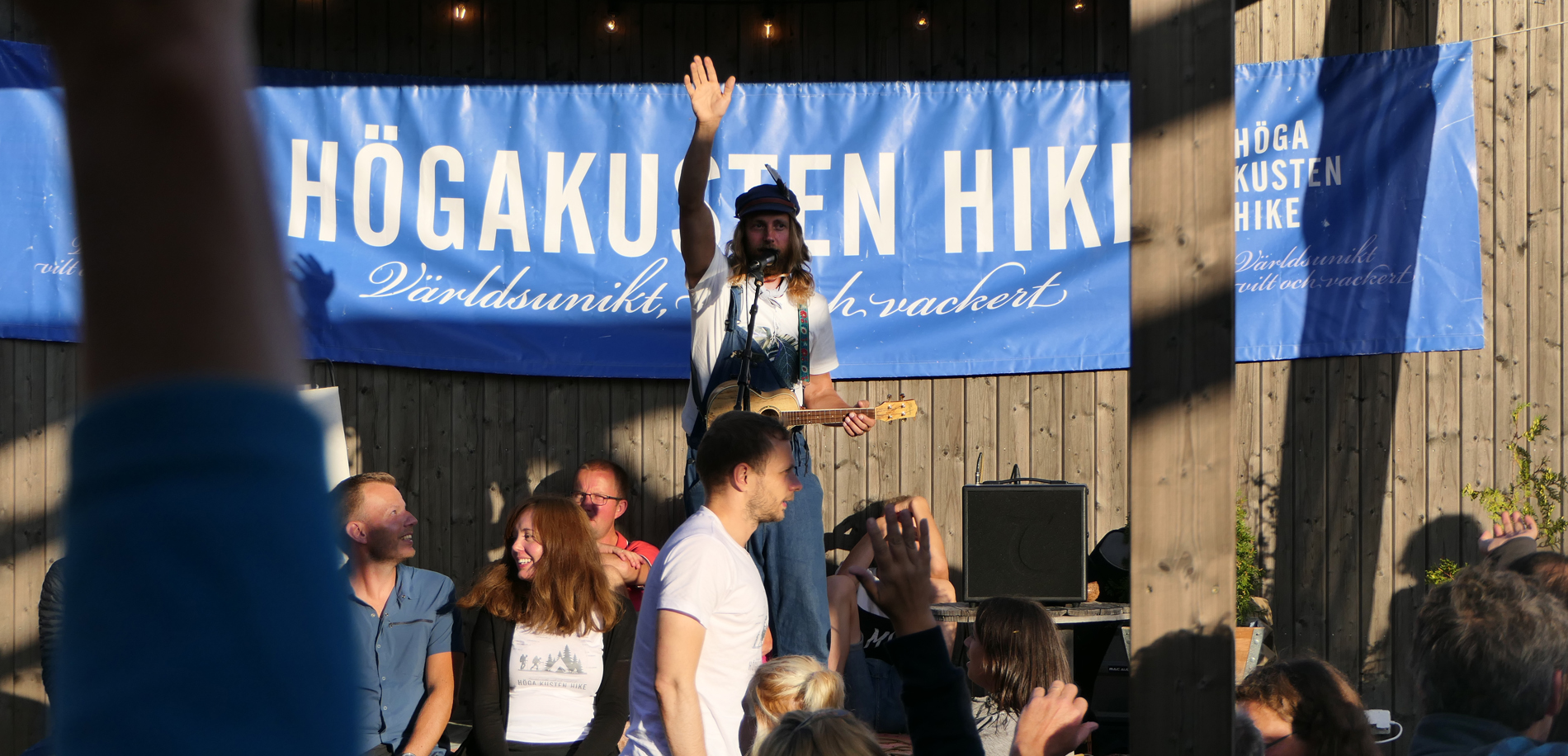 AFTER-HIKE: 16:00 – 01:00
Many argue that the After-Hike is one of the best parts of the High Coast Hike. In 2018 360 out of 400 people stayed to celebreate our achivement. In 2019 we hope even more will stay to enjoy the company, live music, competitions, movie and disco. 
Camping is free Saturday to Sunday so there is no reason not to stay! 
AFTER-HIKE
16:00: Friluftsbaren opens with Burgers and Beer.
18:00: Live Music starts.
20:00: Competitions and prices.
22:30: Movie from the 2019 hike.
23:00: Let´s shake those legs on the dancefloor.
01:00: Jerry turns off the music. Everybody argues we should go on for longer.
Parking, pre-evening, map-check and food collection. Here is all you need to know about what happens the night before the adventure starts.